Opened in 1993, Blue Grouse is one of Vancouver Island's oldest estate vineyards. This family owned winery is located in the Cowichan Valley, just off the Trans Canada Highway in Duncan.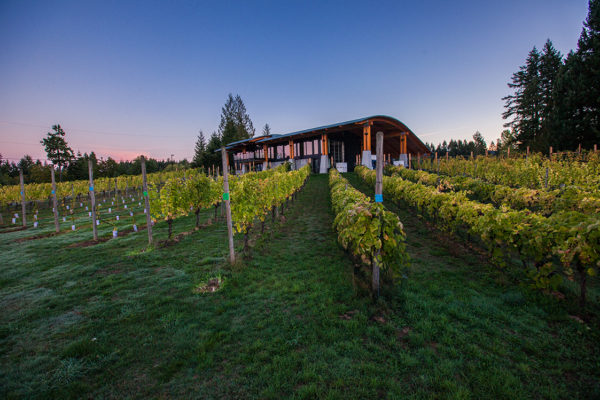 Actually, the property has a long and interesting history that dates back to 1977 when John Harper, the father of island viticulture, started a test site for over 100 types of grapes to see how they would fare. The experiment, done with the support of the Ministry of Agriculture, only lasted a few years and then was abandoned. During the mid 1980's grape growing became very popular in the Okanagan and interest was sparked on Vancouver Island.
Dr. Hans Kiltz bought the property for a family farm and discovered ten-year-old vines growing on the site. He ripped out the dead ones and nurtured those that were still thriving. Kiltz soon got a grip on which ones ripened best in the area and made a little wine for himself and sold the rest to home wine makers. The results were very encouraging. A couple of years later, Blue Grouse had one of the first licenses on the island to operate a winery and tasting room. Over the next few years, the vineyard and winery grew in production.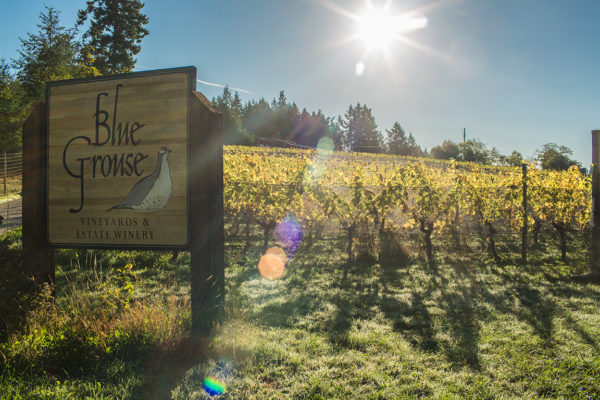 In 2012, after almost 20 vintages, it was time to retire, and fortunately, this was just the time when Paul Brunner and family were also looking for some changes. Cristina, Paul's wife was an artist and an accomplished student of wine. Their daughter, Paula, studies opera. They fell in love with the winery and it's location and decided to buy it. Like many winery owners, Paul had a distinguished career before entering the word of wine. With degrees in mining, engineering and business administration, Paul and his family had lived in many countries around the world including Chile, Peru, South Africa and the United States, which exposed them to many styles of wine.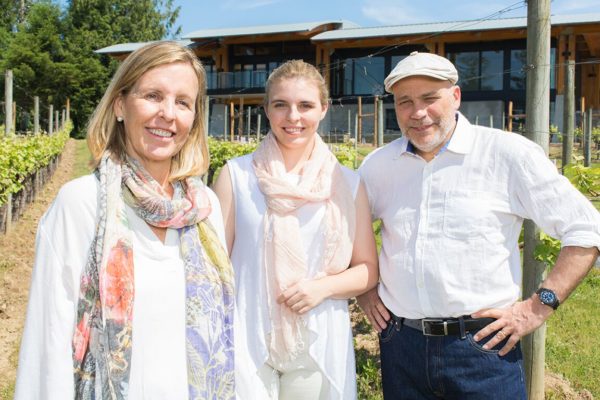 Upon taking over, they decided to raise the profile of Blue Grouse by building a new, impressive winery. The building was designed with sustainability in mind and the architect, Joe Chauncey, sought to incorporate the Blue Grouse into his design. They used locally sourced materials and even made use of geothermal energy. The result is a striking facility, which delights all who visit. In addition, they created a new website and rebranded the label as well.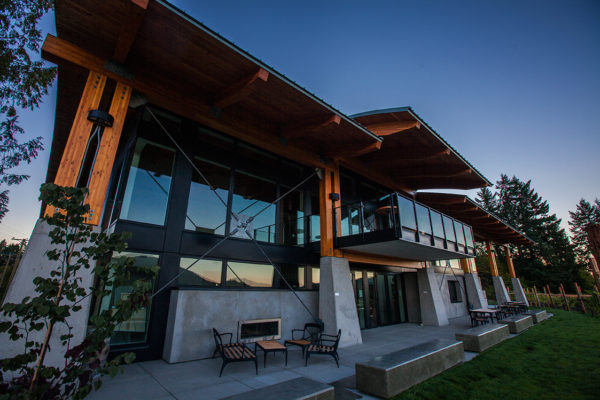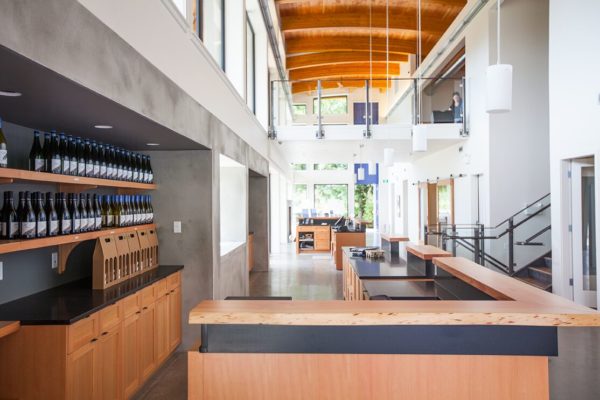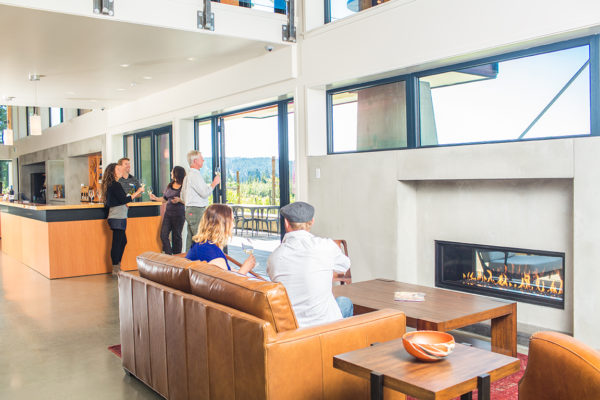 The Blue Grouse site is ideally situated with a gentle, well-drained slope that faces southwest and is one of the warmest areas on the island.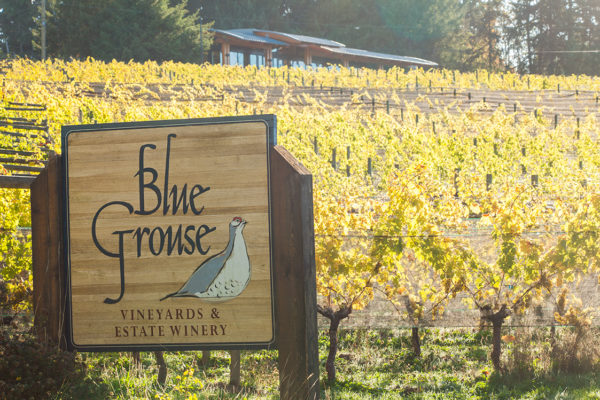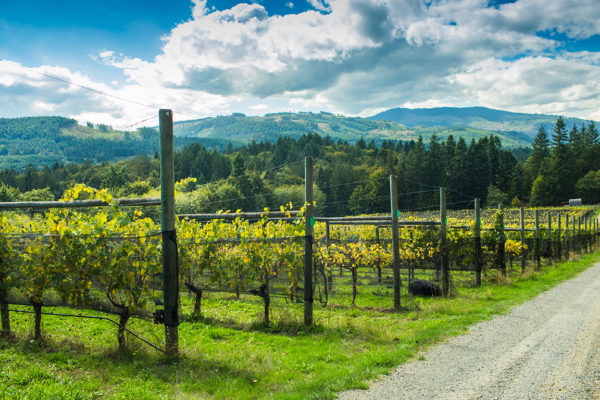 Since 2012, the property has expanded from 30 to 65 acres and currently 8 acres are devoted to vines. This may grow in the future to a maximum of 20 acres. One of the beauties of this site is that there is little need for chemical intervention. Their vineyard practises are sustainable and with each vintage they are moving towards being organic. On the estate vineyard they grow Pinot Noir, Pinot Gris, Ortega, Bacchus, Siegerrebe, Gamay Noir, Black Muscat, Pearl of Csaba and Müller-Thurgau. Many of these vines date back more than thirty years as evidenced by the thick trunks. Blue Grouse is likely the only vineyard in BC, perhaps even in Canada, to have Black Muscat vines.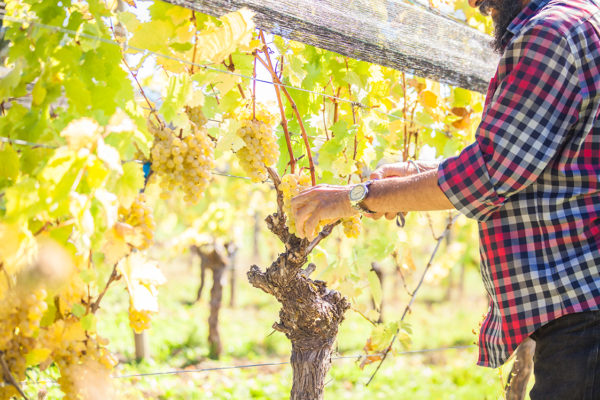 The rest of the Blue Grouse team is made up of Bailey Williamson, winemaker and vineyard manager, and his wife Jenny who is the Office Manager for the operation.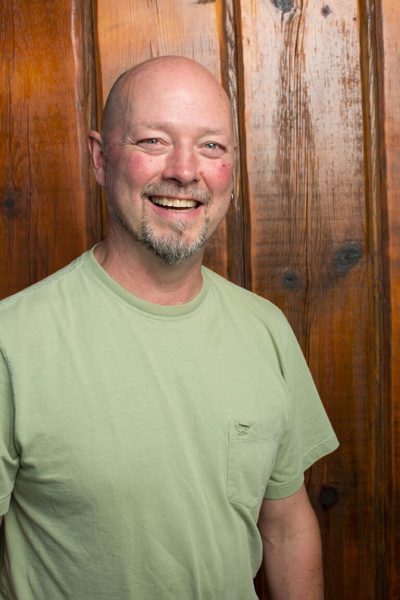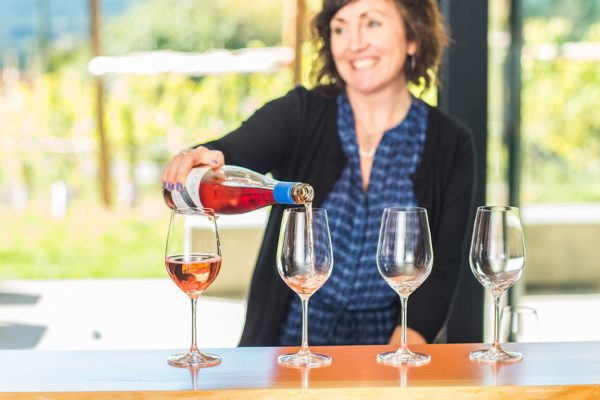 Bailey graduated from culinary school and was soon drawn to the wine industry. He moved to the Okanagan and worked as a cellar hand at a few wineries while completing his wine studies at Okanagan University College.
As the vineyard manager, Bailey knows how important it is to do right by the grapes. "You need to see what they land will grow for you, rather than telling the land what to grow." He believes in focussing first and foremost on the growing vines and then guiding them through the winery with minimal intervention. He can spot a manipulated or 'manufactured wine' right away and describes such products as lacking distinctiveness and authenticity. He goes on, "It is the winemaker's job to allow the uniqueness derived from our special place to show through." Bailey believes that Blue Grouse wines should taste of the Cowichan Valley.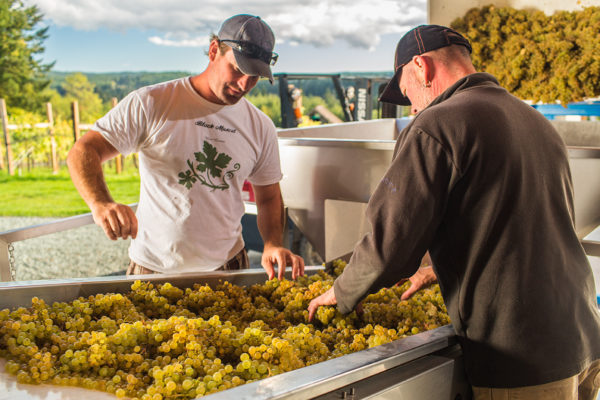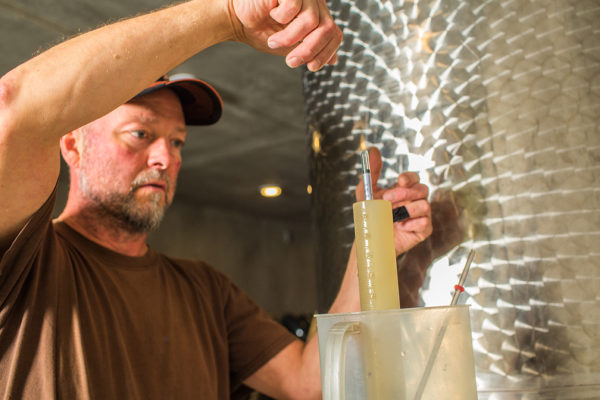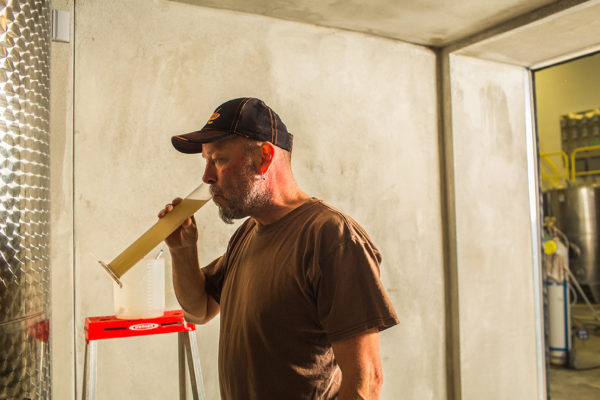 He continues, "Mother Nature is a fickle mistress and can derail even the best of plans for the vineyard. What keeps it interesting is the need to adapt and overcome these unforeseen obstacles. The reward is the harvest! Seeing the grapes come in and be processed into juice and then surveying as they ferment in tank and barrel – it's pure exaltation! After the long hours of harvest there is a 'giddiness' amongst the crew as we sit back and contemplate the wines' journey through the vineyard, the winery and into the bottle. It is this cycle of birth, growth, death, and regeneration that gives me the most joy and purpose as a winemaker and grape grower."
Speaking of their critically acclaimed Pinot Noir, Bailey says, "Our Pinot Noir starts with a wild ferment and is not inoculated with other yeasts. It is fermented in 20% new oak with the balance being neutral French and American barrels. After full malolactic fermentation, the wine is allowed to rest in neutral barrels for eight to ten months. We will often blend in up to 15% of our estate Gamay Noir to round out the flavours."
With the greater capacity of the new winery, the Brunners made the decision to introduce a second label in 2014, Quill, which uses fruit brought in from other island vineyards and the Okanagan. This allows them to offer their customers a greater range of wine styles. The Blue Grouse label is reserved for estate-produced wines.
They produce about 1800 cases Blue Grouse Estate wine a year and the Quill label adds an additional 1000 to 1500 cases.
I had the pleasure to recently taste samples of their wines including some of the new vintages.   It is always a treat to be able to taste different vintages of the same wine.
2014 Quill Rosé
$17.00
This is made from 100% Vancouver Island Gamay grapes. The wine is Queen Anne cherry red with medium intensity. The nose shows delicate aromas of cherry, bright raspberry and rhubarb. Good balance. The pleasing fruit aromas carry through on to the palate followed by a medium finish. This is a lovely luncheon wine. Serve with mussels, picnic fare or grilled halibut.
2015 Quill Rosé
$17.00
The colour is reminiscent of a Queen Anne cherry with medium-minus intensity. Rhubarb, tart red cherries, cranberries, raspberries and floral notes on the nose. Good balance. Clean and crisp on the palate and finish. This is a food wine, not a social wine. Serve with salmon in a cream sauce. Made from Vancouver Island gamay noir. Only 233 cases made.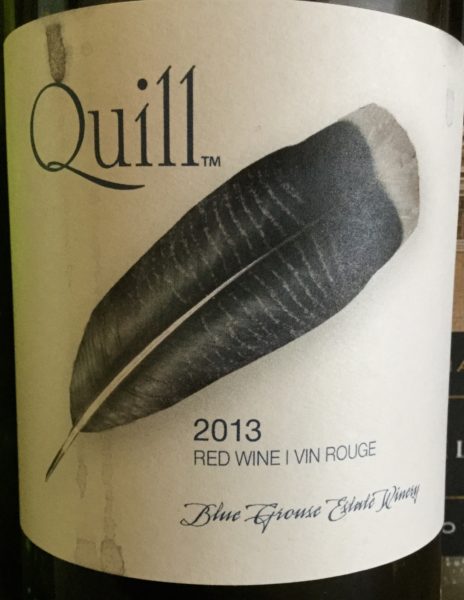 2013 Quill Red
$19.00
The Quill label wines are a blend of Estate Vancouver Island and Okanagan grapes. Quill Red is a blend of Maréchal Foch, Merlot and Cabernet Franc. Garnet red in colour with deep intensity. Red berries, baking spice and dry cocoa on the nose. Slightly high acid on the balance with medium body and grippy tannins. The palate shows flavours of blueberries, huckleberries and black currant followed by a medium-plus finish.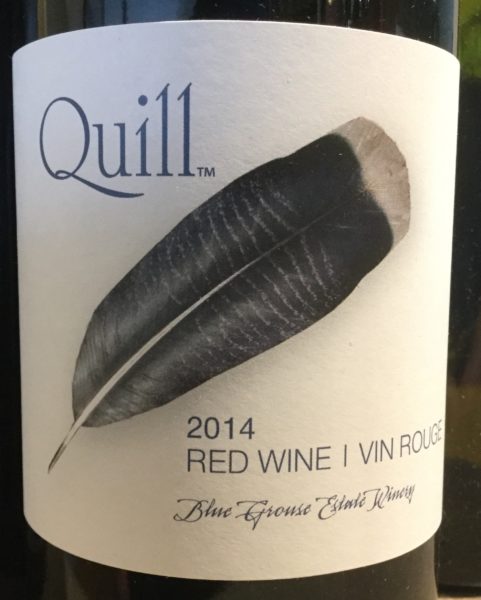 2014 Quill Red
I liked the 2014 vintage to be a big improvement over the 2013. With a little adjustment to the blend, they seem to have found just the right balance of Merlot, Cabernet Franc and Maréchal Foch. Garnet red with medium-deep intensity. An appealing nose showing aromas of plum, black currant, raspberry spice and a hint of leather. Good balance though slightly soft, which makes it easy to drink. The flavours follow the nose. Spice and chocolate notes linger on the finish. Serve with Friday night pizza or grilled burgers.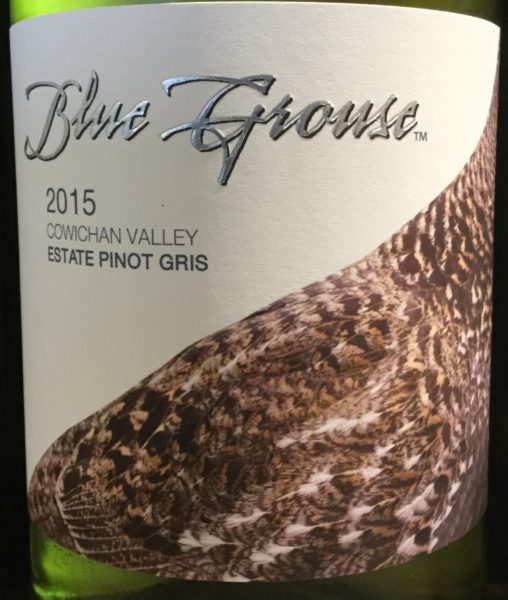 2015 Estate Pinot Gris
$20.00
Pale straw in colour with medium-light intensity. An inviting nose of pear, melon, honey and ripe apple. Good balance with medium body and a creamy texture, the result of partial barrel fermenting. Crisp and refreshing on the palate with mineral notes. Mouth-watering acidity lingers on the finish. Pair this with seafood or poultry.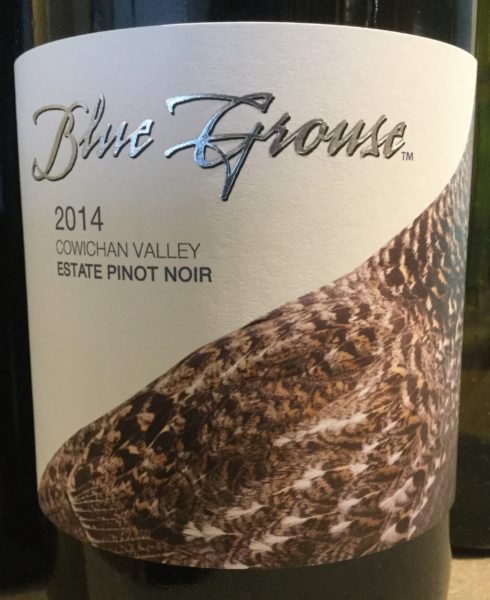 2014 Estate Pinot Noir
$26
Twenty-year-old vines give this wine character. Garnet red in colour with medium intensity. The nose shows aromas of cherry, plum and a hint of cranberry and raspberry with sweet spice, mineral and vanilla undertones. Very good balance. Bright red fruit, minerality and chocolate notes on the palate followed by a medium-plus finish. Only 200 cases made. Pair with French dishes such as rabbit or duck or BBQ ribs, burgers or steaks.
A traditional method sparkling wine, named Paula after their daughter, was released in 2015.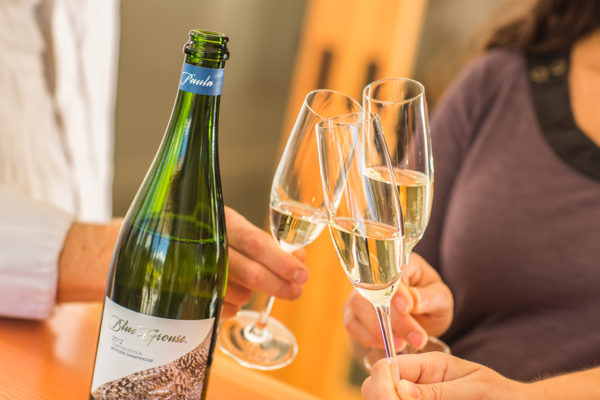 If you are anywhere between Victoria and Nanaimo, take the time to drop by this destination winery and try their impressive wines. Blue Grouse is open daily from 11:00 – 5:00 pm (May to October) and at the Duncan Farmers Market every Saturday from 10:00 am – 2:00 pm. Visit their website for fall, winter and spring hours or call them at 250-743-3834 to arrange an appointment.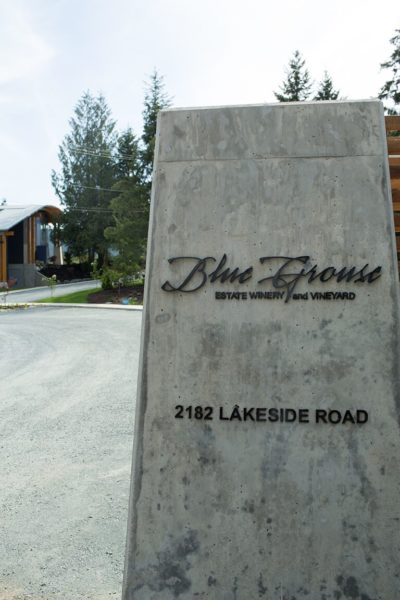 *In the course of researching this article, I was delighted to discover that Bailey Williamson grew up across the street from me in Burnaby. Small world.
** All photos (except as indicated) courtesy of Derek Ford and Blue Grouse Winery.