Cowichan's Blue Grouse Estate Winery Captures International Travel Award
Blue Grouse Estate Winery announced it won the Service Excellence Award for Duncan in the 2016 Holiday and Tour Specialist Awards from the Luxury Travel Guide.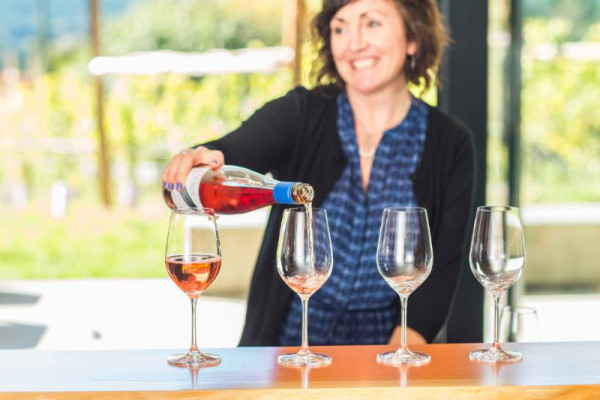 This award helps to solidify Blue Grouse Estate Winery as a leader in the Cowichan Valley, not only for winemaking, but also as a destination that must not be missed. The new facility that opened last May continues to be a sought-after hot spot for visitors to sample wines and hold events, picnics and family adventures.
This award was initiated through the recommendation of Blue Grouse visitors in the past year, and then a panel of judges selected the Luxury Travel Awards winners based on their achievements and strengths in the travel industry. Winners are chosen when they have demonstrated success and innovation throughout the assessed criteria.
Adding this award to their growing repertoire of accolades, the Blue Grouse team is ready to welcome guests, whether they are looking to taste delicious wines or embark on a new chapter of their own, by hosting their wedding or event on location at the vineyard and winery.
Those interested in making Blue Grouse Estate Winery part of their event or to plan a wine tasting visit please see bluegrouse.ca or contact Jenny Garlini at [email protected].
About Blue Grouse Estate Winery
Family-owned, sustainably-farmed and award-winning, Blue Grouse Estate Winery is located at 2182 Lakeside Road, Duncan, BC within the Cowichan Valley on Vancouver Island. The winery and surrounding vineyards are a sought after destination not only for sampling the winery's award-winning portfolio of wines, but also for events, picnics and family adventures.
The inspired winery facility was built with many sustainable elements including locally-sourced construction materials, the use of geothermal energy, onsite water collection and treatment, as well as other features that reduce energy consumption.
The Blue Grouse tasting room is open daily from 11AM to 5PM from May 1 to October 31. For more information, visit bluegrouse.ca, call 250-743-3834, email [email protected] or sign up for their informative newsletter and follow the conversation on Facebook , Twitter and Instagram.