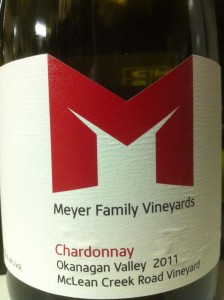 2011 Chardonnay (McLean Creek Vineyard)
Meyer Family
Okanagan Falls, BC
$26.09
Silver Medal
Lemon yellow in colour with medium intensity. Toast, butter, apple and citrus on the nose. Well balanced with good mouthfeel. Varietal character on the palate and a medium-long finish.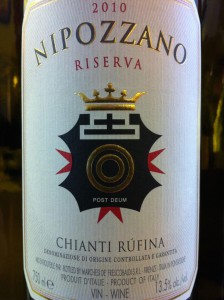 2010 Chianti Rufina (Sangiovese)
Frescobaldi Nipozzano Riserva
Italy
$24.99
Bronze Medal
Garnet red in colour with deep intensity. The nose shows aromas of plum, pepper, spice and vanilla. Good balance with red fruit on the palate and a medium finish.
2013 Chardonnay
Tinhorn Creek
Oliver, BC
$16.99
Bronze Medal
This is a good value, everyday Chardonnay. Pale straw in colour with medium-light intensity. The nose displays aromas of delicate apple, citrus and toast. Good balance with pleasing fruit and oak flavours on the palate with a medium-short finish. Pair this up with a roast chicken dinner.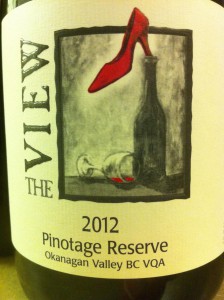 2012 Pinotage (Reserve)
The View Winery
Kelowna, BC
$24.47
Silver Medal
The View does a very good job with its Pinotage wines. This reserve is garnet red in colour with medium-deep intensity. The nose shows aromas of cherry, spice, earth and chocolate. Well balanced and the flavours follow the nose. A medium-long finish, with lingering fruit. Serve this with pork tenderloin, duck or mushroom risotto.

2012 Chardonnay
Bench 1775
Penticton, BC
$16.90
Bronze Medal
Very pale straw in colour with light intensity. Toast, apple and lime aromas on the nose. Crisp and refreshing with good balance. The flavours echo the nose with a medium finish. A good value Chardonnay to serve with white fish.