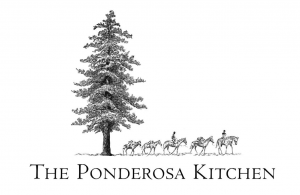 In what continues to be a year of growth and expansion for Fort Berens Estate Winery, Dylan Foss has recently joined the award-winning winery team as Executive Chef of The Ponderosa Kitchen, soon to open at the winery. Rolf de Bruin, co-founder and co-owner of Fort Berens explained, "We are absolutely delighted to welcome Red Seal Certified Chef Dylan Foss to our team to lead up our new patio restaurant called The Ponderosa Kitchen. Since Dylan joined us, we have been hard at work building our new kitchen, establishing partnerships with local food suppliers, designing our new menu and hiring staff. The Ponderosa Kitchen is set to open for the season on June 20th."
Rolf noted, "Dylan brings a broad range of expertise to Fort Berens with a commitment to sustainability and creating high-quality dishes featuring locally-sourced ingredients. His views are very consistent with our goals at the winery and Dylan is already proving to be a fantastic addition to our team. Like our wine, our goal at The Ponderosa Kitchen is for people to taste what is grown locally. The Ponderosa Kitchen will offer daily lunches that feature fresh, predominantly local cuisine and occasional special dinners. Dylan has done an amazing job designing the menu so that the dishes will beautifully complement our wines."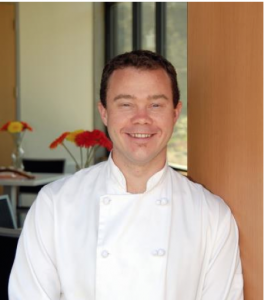 With a diverse background and experience gained working at Nu Restaurant in Vancouver, Long Beach Lodge in Tofino, Bear Foot Bistro and Nita Lake Lodge in Whistler, and Tyax Wilderness Resort and Spa as well as a 2-year culinary sojourn travelling around Europe, Chef Dylan Foss is passionate about working with quality local ingredients and helping people understand the importance of making sustainable food choices. Dylan explained, "Food is one of the most intimate things we provide for people. We are creating food for people that is nourishing their bodies and minds. My goal is to feature simple ingredients and simple techniques in creating classic, healthy Mediterranean-style dishes. I've had some amazing mentors throughout my career and I've learned so much about the importance of where our food comes from and the importance of making sustainable food choices. As food prices continue to rise, choosing locally, sustainably produced and grown food is important for all of us going forward. I am looking forward to working with the other chefs and farmers in the area to help nourish our collective ability to prepare locally available food and preserve it. I am passionate about teaching people in our community how to prepare high-quality food in an affordable way."
Dylan continued, "We have been working with a number of local and regional suppliers to source our ingredients and our intention is to bring attention to the people responsible for providing these ingredients. We will feature quality food, meat that is hormone-free and ethically-raised. Because we will feature locally-grown produce, our menu will change regularly as the available produce changes throughout the season. We will also showcase a variety of house-made condiments and preserves. I am excited to offer old-world style bread that is fresh baked daily to complement our menu and preserves."
Not only can you enjoy the award-winning wines from Fort Berens with your meal, The Ponderosa Kitchen will also offer fresh made-in-house iced teas, kombuchas and sweet waters.
The Ponderosa Kitchen will be open June 20th to September 20th daily from 11am – 4pm. Chef Dylan and the culinary and winemaking team will periodically offer a variety of dinners from multi-course wine-paired dinners to family-style dinners to winemaker dinners.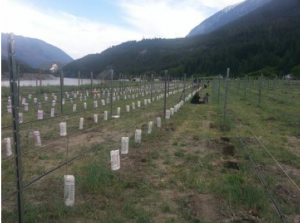 The Ponderosa Kitchen opening is just one expansion this season. Rolf continued, "We are also thrilled to see the expansion of grape growing in Lillooet. This spring we worked with our neighbours Keith and Jodi Pawloski as they planted Chardonnay vines on their Fraser Bench vineyard. Their property is on the West Bench of the Fraser, just south of Lillooet. We are thrilled to have new, fellow grape-growers in the area and we are looking forward to tasting their fruit."
Fort Berens Estate Winery is a culmination of the dreams, vision and pioneering spirit of several entrepreneurs – Heleen Pannekoek, Rolf de Bruin, Hugh Agro, Sean Harvey, Jason Neal, John McConnell, Dan Barnholden and Patrick Downey. The eight owners of Fort Berens share a common belief in the incredible winemaking potential of the area and a shared vision to make Fort Berens into one of Canada's leading producers of fine wine. With its vineyards on sagebrush-covered benchland along the Fraser River at the base of towering mountains, Fort Berens embraces the spirit of Lillooet. Alpine breezes, lingering summer sunlight and moderate winters provide a unique terroir ideal for growing premium grapes. Discover Fort Berens Estate Winery, Lillooet's first winery, in BC's newest wine region and explore 150 years of pioneering spirit. For more information, call 1.877.956.7768, visit www.FortBerens.ca, or follow them on Facebook and Twitter.