Hmmm . . . . banana bread. Moist, tasty banana bread. This is good, very good. Hmmm . . . no, this is even better than that, this banana bread is to die for.
OK, your mouth is probably watering by now imagining a yummy slice of banana bread with a cup of tea or coffee and wondering what banana bread is this guy talking about. It is To Die For Banana Bread; yes, that is the name and this is one case of truth inadvertising.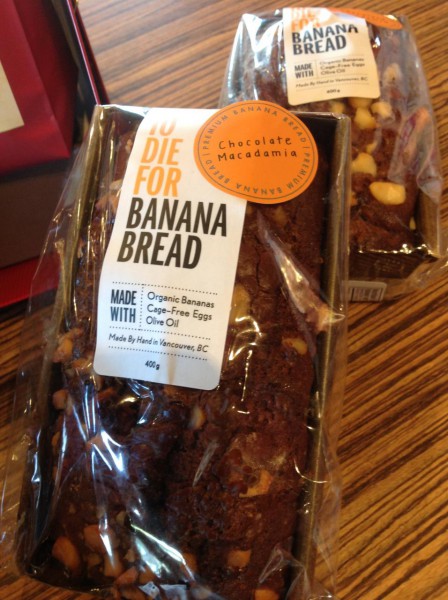 I had the pleasure of sampling this delectable treat at Caffè Artigiano on Main Street a while ago. There I met Erin Ireland, owner and chief bottle washer of To Die For Fine Foods. Erin uses organic bananas, cage free eggs and olive oil in her banana bread, which is handmade in Vancouver. In addition to banana bread, she also makes a lemon loaf.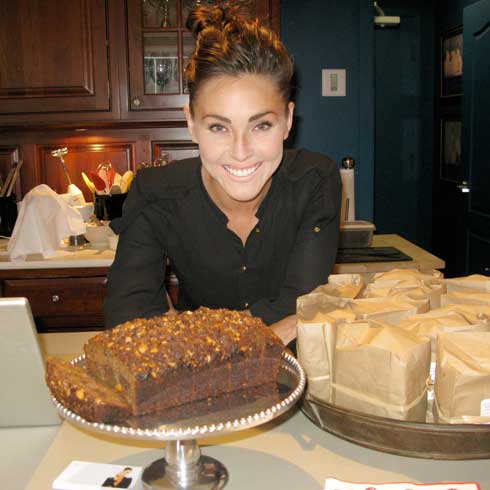 Erin is an attractive young woman with a strong handshake, possibly due to all the time she has spent in her apartment kitchen baking. Besides being a baker and business owner, Erin is also a contributing food reporter for CTV's Morning Live and The Rush on Shaw community television.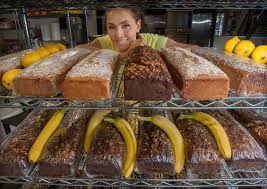 Besides Caffè Artigiano, you can also find this tasty treat at the following locations throughout the Lower Mainland http://itstodiefor.ca/banana-bread/about-to-die-for-banana-bread.