Tuesday night I had the pleasure of participating in the Avocado Showdown in Vancouver held at the Pacific Institute of Culinary Arts. The goal for the competitors was to create a dish to showcase the delicious versatility of avocados. Specifically, avocados from Mexico, as they make up approximately 80% of the avocados sold in Canada.
Attended by several food bloggers, local foodies and media friends, the event was officially kicked off by emcee, judge and official ambassador of Avocados from Mexico Canada, Cassandra Anderton of Good Life Vancouver.
With 19 dishes to sample, the judges quickly went to work while the participants and spectators were able to take in all the avo-filled fun. First up was a cooking demo by PICA chef instructor, Darren Clay. He showed us how easy it is to prepare a quick filling for side stripe shrimp and avocado spring rolls and, most importantly, how to correctly roll the spring rolls. After the demo we all had the chance to go into the PICA kitchen and try our hand at making our own. I can't say I mastered the technique exactly, but they were so good, I'll definitely try making them again.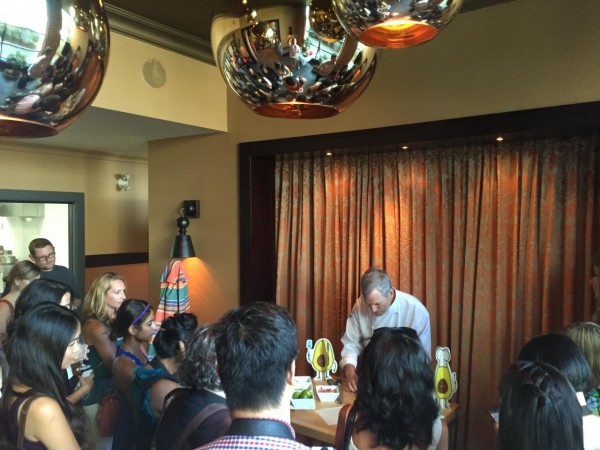 A little later in the evening Justin Darnes of Drinks, Undressed showed us all how to incorporate avocado into a cocktail. If I'm being completely honest, I was a little skeptical about how avocado would taste in a cocktail. However, he quickly put my mind at ease with his "Alligator Fizz", a unique take on the renowned Gin Fizz. It was creamy and smooth, thanks to the avocados, and completely delicious.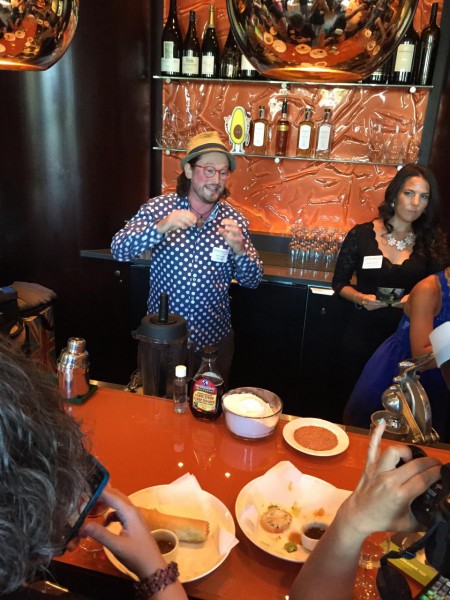 Throughout the evening, small bites prepared by PICA were served and wines from two great BC wineries, Mt Boucherie and Okanagan Crush Pad, were flowing.
Once the judges finished sampling the competitor's dishes, the curtains were opened and everyone was able to have a taste.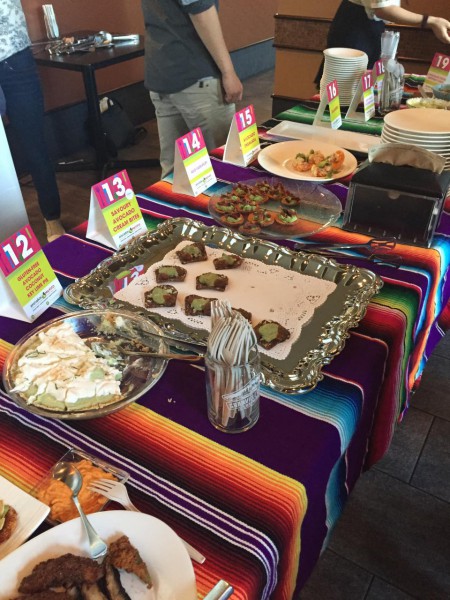 The evening concluded with the winning entries being announced. Teresa and Vicki of Foodie on the 49th took 3rd place with their Chipotle Chicado Soup, while Alyssa Dawson placed 2nd with her Tropical no-bake cheesecake. First place was awarded to Emily Caulfield of The Fat Pigs for her Jalepeno chive biscuit with mole, avocado cream and mango peach salsa. Congratulations to all the winners!