We are pleased to announce that Chef Alvin Pillay has joined our #TasteofThursday feature. Look for Chef Alvin's first recipe on August 13.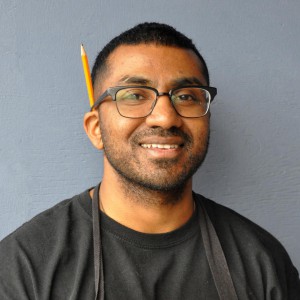 Kitchen life was imprinted on Alvin Pillay from an early age. His grandfather was a head chef, and family gatherings were centred around the cooking and sharing of meals. After kitchen work placements in high school, and an apprenticeship at Vancouver's Van Dusen Gardens, he left to further his training under some of the best chefs in Vancouver. At C restaurant he worked closely with chefs Robert Clark and Robert Belcham.
Continuing his education, Alvin travelled to Italy to immerse himself in traditional Piedmontese cooking at Castello Di Verduno. Alvin then dirtied his apron in a number of New York's most celebrated restaurants: Aquavit, Gordon Ramsay and Le Bernardin. Returning to Vancouver, he landed at Belcham's celebrated Fuel and Campagnolo restaurants. Together, Alvin and Robert Belcham built Campagnolo into a household name, making Conde Nast's list of 2009's Top 50 New Restaurants & winning Vancouver Magazine Best New Restaurant.
Alvin strives to develop relationships between his food, suppliers, cooks and customers. He meets with farmers & purveyors regularly to source local produce & interesting ingredients.