September 12, 2015

 | 

5pm-8pm

 | at JoieFarm Winery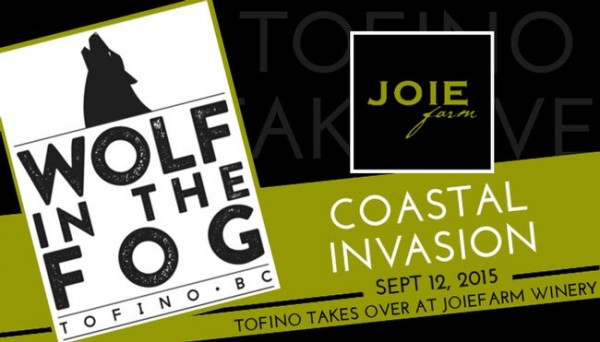 Spit, smoker, and fire! Hosted at JoieFarm's Farmhouse Tasting Room, Chef Nick Nutty of Wolf in the Fog works alongside JoieFarm's resident chefs, Chef Benz Henrikson, and winemaker and owner, Heidi Noble, for a sumptuous smokey spread to celebrate our first tasting room season and  harvest! Suckling pigs, lamb, and brisket are on offer during the moveable BBQ feast paired with beers, wines, and cocktails by Cannery Brewing Co, Bella Wines, Tofino Brewing Company, Noteworthy Distillery, and JoieFarm.
Tickets are on sale now for $125 (all inclusive) by phoning our Tasting Room (250-496-0092) or for purchase from our Online Store.
Shuttle services to the Ramada Hotel and Lakeside Casino in Penticton are available, complimentary, for guests.
Come celebrate harvest with the collaboration of the season at JoieFarm Winery!
Feature pic: JoieFarm pictures – Facebook