Vancouver has a HUGE yoga collective, and the practice is only gaining more and more traction with those inspired to live a healthy lifestyle. Touted as a great way to connect with the mind, body, and soul, yoga seems to be everywhere.
Which is why we think it's a shame that Yoga Teacher Training is only really available closer to the city, and apparently, so does Parallel Yoga in Abbotsford. Which is why it's being offered there, starting October 6th.
Although there are countless reasons to consider tucking this particular fitness training under your boho belt, we thought we'd give you a few hard ones, including the following:
Master New Moves
You can improve your practice and master new moves without going through yoga teacher training, but to do so in such a special and spiritually-connected environment is privileged. Yoga teacher training is specifically designed to enhance one's education in an environment that is safe, professional, and above all encouraging.
Challenge Your Body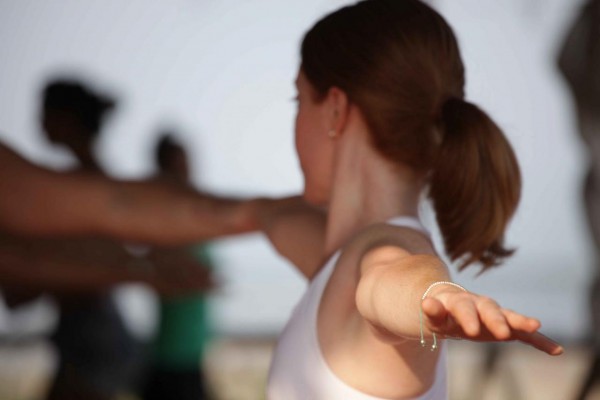 Your body is incredibly receptive when challenged in an environment of love and guidance. Learning brand new postures and poses and how to execute them properly, will prove to you just how amazing the human body can be. You develop a different kind of relationship with your body when you push it to new limits, and that's pretty cool. Yoga teacher training gives you a chance to challenge your body and see what you're made of!
Be Confident in Your Practice
If you're a regular attendee at your local yoga studio, then you're probably already familiar with that great feeling that comes with attempting something new and succeeding. It's awesome, right?! Whether it be a challenging new wrap or finally being able to hold a head stand, there's a definite feeling of pride that comes with mastering something new in yoga.
So imagine everything your body will be able to master after your 200 hours of yoga teacher training? The incredible confidence and gratitude that comes with this kind of accomplishment can change you.
Forever.
Tap into Your Spiritual Side
When you take the time to consciously recognize and strengthen your spiritual side, you automatically become a happier and healthier version of yourself. We're spiritual beings, and permitting yourself to go through the kind of exploration that's necessary to attain higher perception during yoga teacher training is an amazing gift.
Meet Like-Minded Peeps (ie: Fellow Yogis)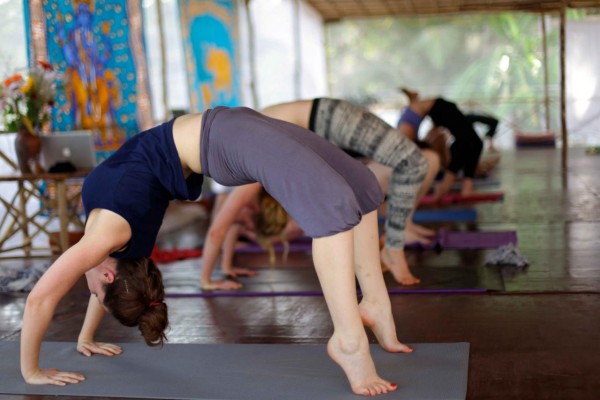 Because love and acceptance is at the basic core of one's yoga practice, becoming a trained yoga teacher means that you're encouraged to view the world through love and acceptance on a daily basis.
Now imagine training in a room with a dozen or two others who are all wanting the same thing: increased love and acceptance, and the ability to give those gifts to others.
The friends you make during yoga teacher training will be intimately part of you forever. Sharing a journey such as this, is incredibly special and transformative.
So what are you waiting for?!
The Training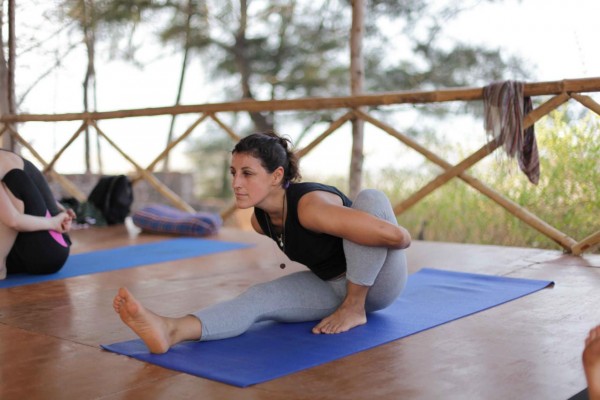 Aside from the reasons above, there's also the employment one: yoga teacher training is your direct path to becoming a registered yoga teacher, and will provide you with opportunities for self-employment.
If you love yoga, there's a yoga teacher within you—unleash it!
Parallel Yoga in Abbotsford is offering yoga teacher training that includes the following courses: Foundations of Yoga Practice, Teaching Methodology, Anatomy and Physiology, and Yoga History and Philosophy.
Recognized by the Yoga Alliance, you can earn your mandatory 200 hours in three short months, beginning October 6th.
The Hours
October 6, 10, 11; 13, 17; 20, 24, 25; 27, 31
November 10, 14, 15; 17, 21; 24, 28, 29
December 1, 5; 8, 12, 13; 15; 29
January 5; 3 Day Intensive January 8, 9, 10
(Tuesday evenings are from 5:00-9:00, and Saturdays/Sundays are from 9am-6pm.)
Visit www.parallelyoga.ca for more information.
ALSO: if you want to check out the space before making a commitment, come meet the owners on October 3rd during Parallel Yoga's fourth annual Open House Event. Details HERE.
Namaste.