Mountain View Cemetery hosts the 11th annual All Souls from 

October 24 to November 1

, a week of events to honour the dead in a unique and contemplative atmosphere.
All Souls launches on October 24, and all events will be held at Mountain View Cemetery  (Fraser Street at East 39th Avenue).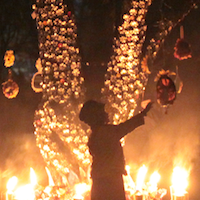 "…I believe this is what we can do for our dead: tread over the ground that nourishes them so they will hear us and know that life goes on."
– Susan Swan, from "What Casanova Told Me"
SCHEDULE OF EVENTS

SATURDAY, OCTOBER 24
6-10 pm – All Souls Opening
Music, tea, flowers and candles.
Find your Ancestors at Mountain View
more info >>

SUNDAY, OCTOBER 25 TO SUNDAY, NOVEMBER 1
7-9pm – Tea & personal memorials in the Celebration Hall
more info >>

SUNDAY, OCTOBER 25
2-4pm – Walking tour of  Mountain View Cemetery
• with genealogist Lorraine Irving
7-8 pm – Threshold All-Woman Choir
more info >>

TUES., OCTOBER 27
7-9pm – Mourners' tea
A community conversation about end of life care through personal experiences.
more info >>

WEDNESDAY, OCTOBER 28
7-9 pm – Storytelling Evening: Wild Night & New Road – Celebrating Death and Dying through Story
more info >>

THURS., OCTOBER 29
7-9pm  Sugar Skulls Workshop*
A popular, hands on exploration of this Mexican tradition. 
* this workshop is now sold out.  No more registrations will be taken.
more info >>

FRIDAY, OCTOBER 30
7, 8 and 9pm – Joelysa Pankanea's "The 5th Stage"
• five haunting songs that examine the five stages of grief with no words, for five instruments and soprano.
more info >>

SATURDAY, OCTOBER 31
6-8pm – Community shrine lighting
Join the artists on their nightly rounds
7:30-9pm   An Evening of Beautiful Music
• with Harpist Janelle Nadeau
free. all ages.
more info >>

SUNDAY, NOVEMBER 1
2-4pm – Historical Walking Tour: World War One Veterans in Mountain View Cemetery
• with historian Joe MacEachern
7-9pm – Processional Music: Orkestar Slivovica
• Vancouver's home-grown Balkan brass band
more info >>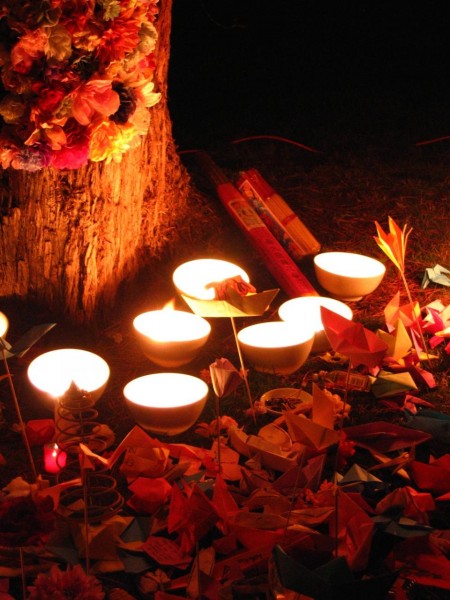 FOR MORE DETAILS OR TO GET INVOLVED, PLEASE CALL 604-325-2646 OR SEND US AN EMAIL.
All events are free. Donations welcome.
From October 24 to November 1, Mountain View's Celebration Hall will also be open nightly from 7-9 pm for memorial making.
For details, visit nightforallsouls.com<http://nightforallsouls.com>.
Mountain View is Vancouver's only cemetery. Owned and operated by the City of Vancouver since 1886, Mountain View is made up of 43 hectares of land with approximately 92,000 grave sites and 145,000 interred remains.
LIGHT A CANDLE. LEAVE A MESSAGE.