Bayside Furniture celebrates 40 years of home furnishings, accessories and interior design
Vancouver boutique toasts milestone with 40% off selected in-store items from
October 31 – November 15
Bayside Furniture, the home furnishings and accessories boutique nestled along Vancouver's South Granville rise, is proudly celebrating 40 successful years. Bayside has gained recognition within the local market as a top destination for contemporary Canadian- and European-made pieces designed with equal parts style and comfort, customized interior design services and a warm, welcoming retail experience that invites every customer to make themselves a home.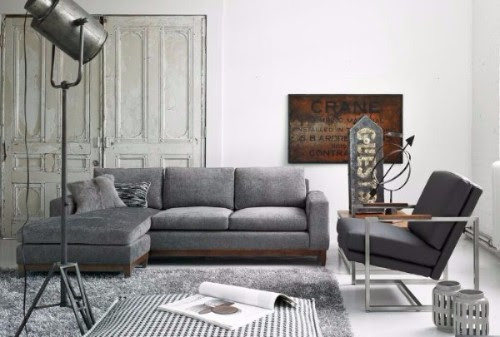 Specializing in accessible urban living and dependable design expertise, Bayside was founded by the Halicki family in 1975 as a furniture rental company for staging detached homes and apartments. Moving into retail in the mid-90s, Bayside's range of brands evolved to focus on Canadian-made lines including G Romano, Huppe and Palliser, while maintaining international appeal with acclaimed European names like Calligaris.
"It is incredibly rewarding to mark our fourth decade as a successful, family-owned and operated business," said Kevin Halicki, VP of Operations of Bayside Furniture. "Since launching in 1975, we have worked hard to establish our company as a trusted retailer that believes in supporting high-quality Canadian brands. We're thrilled to celebrate this milestone with our friends, family and loyal clientele."
With a strong belief that 'contemporary' should not be synonymous with 'cold,' Bayside has selectively curated a collection of stylish, modern pieces that instantly create a welcoming feel for compact and spacious homes alike, from feathered lamps to mixed-material extendable dining tables and beyond. For those customers seeking expert advice, Bayside's experienced in-house designers are available to handpick pieces to either complement or completely reshape their space, and for a fee, will conduct in-house consultations before making design suggestions.
To properly fête the 40th anniversary milestone, Bayside Furniture will launch a VIP promotion for all customers, offering 40% off select in-store items.

About Bayside Furniture: Bayside Furniture invites everyone to make themselves a home. A furniture and home accessories boutique nestled along Vancouver's South Granville rise. Bayside takes a contemporary approach to accessible urban living, complete with premium Canadian and European pieces and customized interior design services. With more than 40 years of experience, Bayside's home is your home. Visit Bayside Furniture at 1456 West 8th Avenue or online at www.baysidefurniture.com. #baysideyvr