Chinese New Year is just around the corner (February 8, 2016), and the Year of the Monkey is now upon us. Bid goodbye to past misfortune and usher in prosperity with Bayside Furniture's curated selection of furniture pieces and home decor. From pops of lustrous gold to welcoming hints of red, these on-theme pieces offer an easy way to imbue your home with good luck and happiness for all of 2016.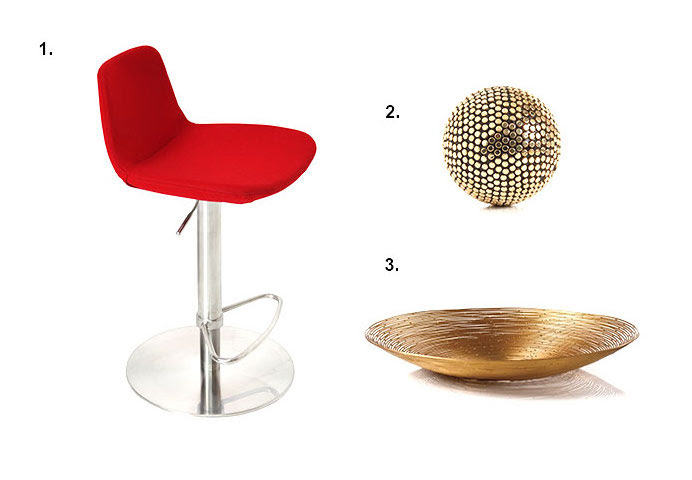 1. Pera Piston Stool by Soho Concept – $495 (starting price; will vary based on choice of leatherette or wool colour).
2. Gold Studded Decor Balls by Torre & Tagus – $14 (small, 3″ d), $20 (large, 4″ d), available in gold, copper or silver.
3. Spun Wire Gold Platter by Torre & Tagus – $66
Bayside Furniture, the home furnishings and accessories boutique nestled along Vancouver's South Granville rise, is proudly celebrating 40 successful years. Bayside has gained recognition within the local market as a top destination for contemporary Canadian- and European-made pieces designed with equal parts style and comfort, customized interior design services and a warm, welcoming retail experience that invites every customer to make themselves at home.