Out with the old, in with the new. Spring into simplicity with Bayside Furniture
As spring begins to bloom in Vancouver, it brings with it the perfect opportunity to declutter and simplify your home – a little spring cleaning if you will. This year, shake up your annual routine with Bayside Furniture's selection of pieces that conveniently optimize home organization. From beautiful desks and filing cabinets to unsuspecting storage beds, Bayside has just the furniture you need to properly welcome the season of new beginnings into your home.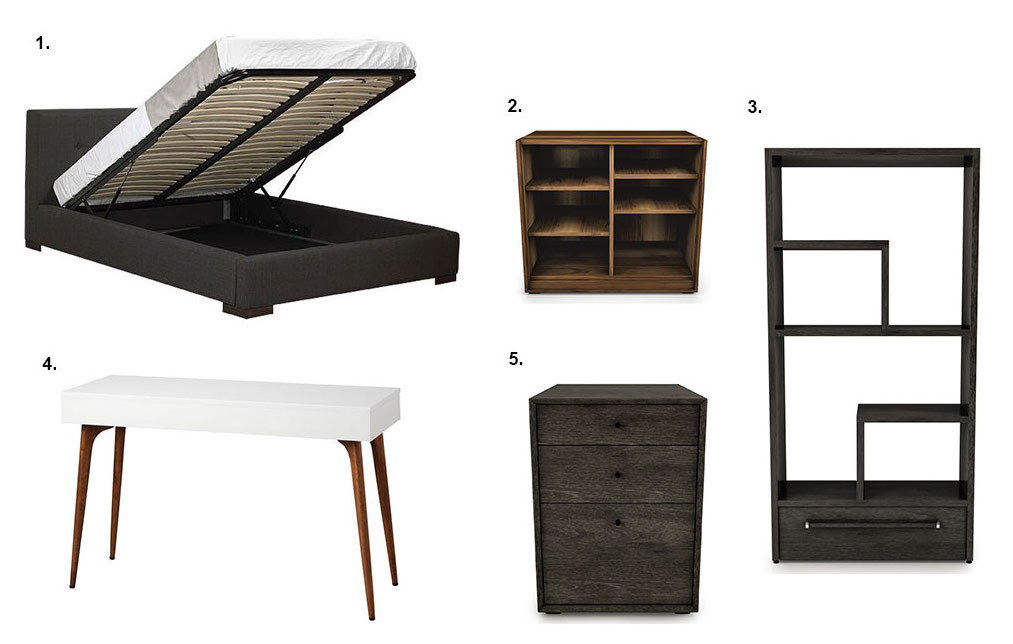 1. Reve Storage Bed, $2,395 queen size (Available in a variety of fabrics in sizes double, queen or king)
2. Swan Open Cabinet, $1,095 (Available in select colours of walnut veneer)
3. 7704 Bookcase, $1,055 (Available in a variety of birch finishes)
4. Griffin Desk, $1,195 (High gloss white drawers on a lacquered white wooden top, solid rubber wood tapered legs)
5. Outline Drawer File Cabinet, $795 (Available in select colours of birch veneer)
Bayside Furniture, the home furnishings and accessories boutique nestled along Vancouver's South Granville rise, is proudly celebrating 40 successful years. Bayside has gained recognition within the local market as a top destination for contemporary Canadian- and European-made pieces designed with equal parts style and comfort, customized interior design services and a warm, welcoming retail experience that invites every customer to make themselves at home.