Shop The Neighbourhood Offers Small Business Shopping Alternatives for Holiday Season Purchases
Bridging the digital gap in neighbourhood shopping experience between stores and shoppers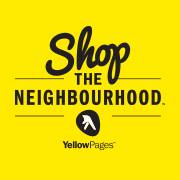 Back for a third year, Shop The Neighbourhood encourages support for small businesses by promoting local shopping and offering free online and mobile app advertising to participating stores and services. Strategically sandwiched between Black Friday and Cyber Monday, the event offers a local deals and savings alternative to capture and drive digital consumer traffic to physical local shops during a weekend notorious for cross-border and online shopping. See below for a full list of participating Vancouver Business Associations. *
A free initiative of Yellow Pages (TSX: Y), a leading digital media and marketing solutions company, Shop The Neighbourhood encourages Canadians to save planned purchases and make them locally, in their neighbourhoods on Saturday, November 28th.
"Stores and services are often what attracts us to the neighbourhoods we treasure in the first place. Ensuring these businesses thrive can have positive ripple effects in our communities," said François Ramsay, Senior Vice-President, Corporate Affairs of Yellow Pages. "With Shop The Neighbourhood, we're not only emphasizing local shopping, but also building the foundation for digitizing neighbourhood retail operations and exposing local businesses to digital tools to keep pace with consumer shopping habits."
Digital media adoption by small businesses is also encouraged by Shop The Neighbourhood through integration in its free participation process. Access to placement in YP Shopwise™, a Yellow Pages mobile app dedicated to finding the best shopping deals nearby, is free to all participating businesses offering promotions exclusive to event day on November 28th. By downloading the YP Shopwise app, Canadians will be able to instantly access all exclusive Shop The Neighbourhood promotions available nearby at local stores. Businesses participating in Shop The Neighbourhood and offering exclusive event day deals, also benefit from free additional visibility on YP.ca™, in addition to YP Shopwise.
This year, Shop The Neighbourhood is also hosting a Yellow Pages pilot program involving the use of iBeacon technology. In collaboration with pilot program participants, the Downtown Burlington Business Improvement Association (BIA) in Burlington, Ontario, and the Plaza Saint-Hubert business association in Montreal, Quebec, these small Bluetooth Low Energy (BLE) devices will be placed in participating stores in each of these neighbourhoods to send short-distance signals to nearby smartphones. On November 28th, shoppers in these areas who have downloaded the YP Shopwise app to an iOS or Android device, will receive notifications on their phones from the app alerting them to the proximity of a deal or promotion exclusive to Shop The Neighbourhood, converting digital consumer traffic into in-store shoppers for participating merchants.
"It's important for small businesses to master digital platforms and marketing services. Our Shop The Neighbourhood event is another opportunity, outside of our business operations, where we can help bridge the digital gap that exists between consumers and local businesses as well as study how new technology can best be harnessed in support of neighbourhood-level retail," continued Ramsay.
Last year's Shop The Neighbourhood event saw over 750,000 Canadian consumers spend $89 million at local neighbourhood retailers. The event included the participation of 8,000 neighbourhood businesses, in over 200 neighbourhoods, with over 6,000 exclusive promotions by small businesses available on Yellow Pages digital platforms.
View a video resume of our 2014 event:
For more information on the event or to join, visit www.shoptheneighbourhood.ca.
About Yellow Pages
Yellow Pages (TSX: Y) is a Canadian digital media and marketing solutions company that supports neighbourhood economies by helping local businesses reach new customers and foster stronger relationships with existing clients through its various media and products. Yellow Pages holds some of Canada's leading local online search properties including YP.caTM, RedFlagDeals.comTM, Canada411.caTM the Comfree/DuProprio network, and YP NextHome, as well as mobile applications YP, YP Shopwise, YP Dine, Comfree, RedFlagDeals, Canada411 and 411.ca, as well as the Yellow PagesTM print directories. Yellow Pages is also a leader in national digital advertising through Mediative, a division of Yellow Pages devoted to digital marketing and performance media services for national-scale agencies and customers. For more information, visit www.corporate.yp.ca.