OLO Welcomes Cooler Weather With Hearty Winter Menu
Chef Brad Holmes prepping for Gold Medal Plates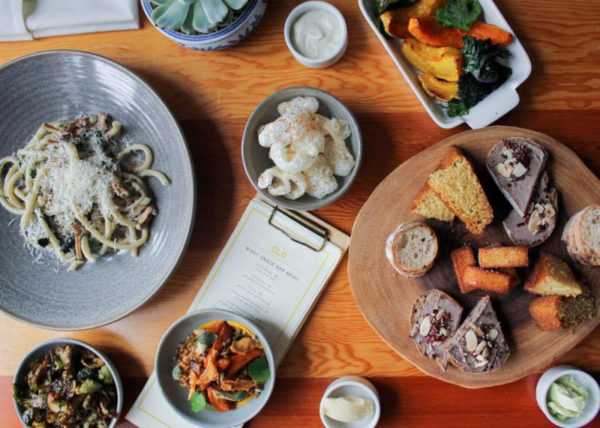 As cooler temperatures make their way to the West Coast, one Victoria eatery is unveiling a new menu to sate the appetites of hungry guests.
Winter is coming, and that means diners are hankering for hearty dishes – and OLO has obliged with a delicious selection of house-made breads, creative sides, small plates and robust family dinners.
Partake in inventive seasonal fare such as chorizo and octopus with Fraser Valley rice, romesco and sorrel, or warm up with comforting garganelli pasta with porcini mushrooms, marjoram and pecorino. Guests can escape the cold with friends and family and sample a variety of tasty sharing plates such as Manilla clams topped with garlic, lemon, parsley and white wine grilled bread. Opt for the more adventurous culinary exploration with a multi-course, family style dinner with two options: a vegetarian feast created from the best of the farms and forest like orca bean tempeh, grilled radicchio salad and sunflower seed risotto; or the OLO meal that combines beloved dishes unique to their kitchen (think scallop and boudin noir, fried brussels sprouts and lamb garganelli pasta).
Since OLO shifted its focus earlier this year, the team has been successful in rebuilding a menu centered on fresh local fare. By building strong relationships with nearby farms, OLO now creates its dishes using 80 per cent organic ingredients (with plans to go exclusively organic in the near future).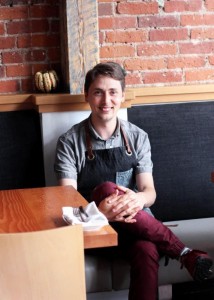 In addition to revamping its seasonal menu, OLO chef and owner Brad Holmes is preparing to compete at the prestigious Gold Medal Plates, taking place at the Victoria Conference Centre on November 19. Ten top chefs from across the province will duke it out in a culinary race to raise funds for Canada's Olympic athletes.The competition celebrates excellence in Canadian cuisine, wine, the arts and athletic achievement. Hosted in a total of 11 cities across the country, the crowned winners from each provincial competition will go on to defend their title in the Canadian Culinary Championships. For more information visit www.goldmedalplates.com.
About OLO
OLO is where the community comes together to congregate for camaraderie and the comfort of a good meal. Each ingredient is purchased directly from OLO's hard-working neighbours who produce beautiful food with great care. Visit OLO at 509 Fisgard St. in Victoria, B.C., any day of the week. Dinner is served Sunday through Thursdays from 5 to 11 p.m., and Saturdays from 5 p.m. to midnight. For more information, visit www.olorestaurant.com.