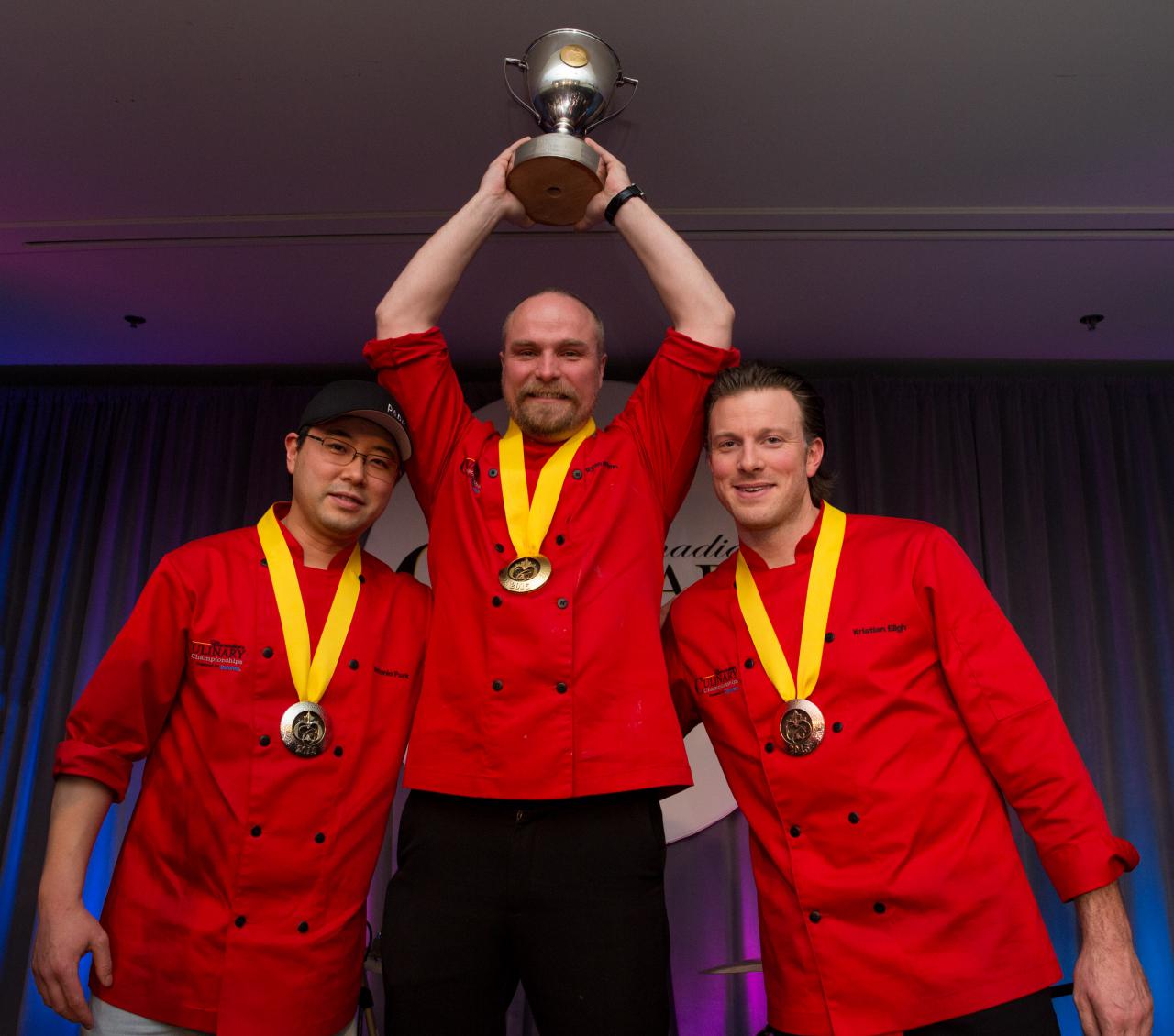 The last melodic notes from the Gold Medal Plates Canadian Culinary Championships' gala in Kelowna muted weeks ago and the participating chefs continue to celebrate the occasion.
For some time to come, everyone who attended will be humming the tunes by entertainers Barney Bentall, Spirit of the West front men Geoffrey Kelly and John Mann along with guitarist Matthew Harder, and the dance band My Kind of Karma.
Of course, the chefs who emerged as gold, silver and bronze medal winners are savouring their victory. In the 2015 edition, the judges awarded gold to Chef Ryan O'Flynn of The Westin Edmonton, silver to Chef Antonio Park of the Park Restaurant, Montreal, and bronze to BC's own Chef Kristian Eligh of Hawksworth Restaurant, Vancouver.Medals are based on points earned in three components: a mystery wine/appetizer pairing, a black box competition, and the presentation of a signature dish paired with a wine of choice.
National Culinary Advisor James Chatto leads the panel of judges. Judges included Mary Bailey, Edmonton; Robert Beauchemin, Montreal; Chef Bernard Casavant, Kelowna; Sasha Chapman, Toronto; Sid Cross, Vancouver; Anne DesBrisay, Ottawa/Gatineau; Amy Jo Ehman, Saskatoon; John Gilchrist, Calgary; Jeff Gill, Winnipeg; CJ Katz, Regina; Andrew Morrison, Vancouver, judge invigilator; Bill Spurr, Halifax; and Karl Wells, St. John's.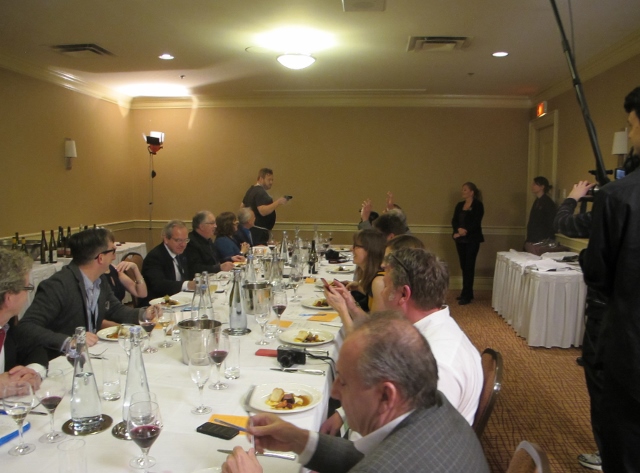 Opening Reception and Mystery Wine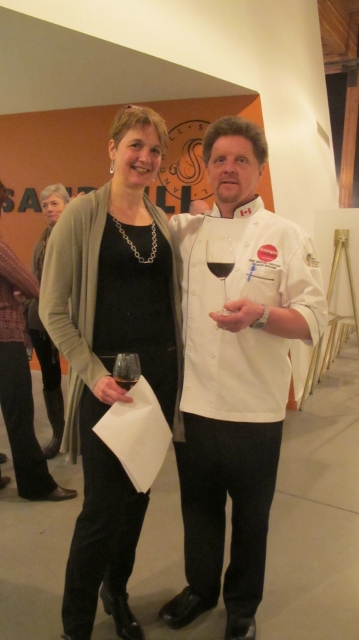 This year's mystery wine was presented to the chefs at a lavish opening reception held at Sandhill Winery in Kelowna. Along with the generous pouring of wine by Sandhill, guests were wowed by local restaurant Poppadoms' Indian-inspired appetizers. A perennial supporter of culinary events, Codfathers Seafood was on hand to tempt guests with freshly shucked oysters.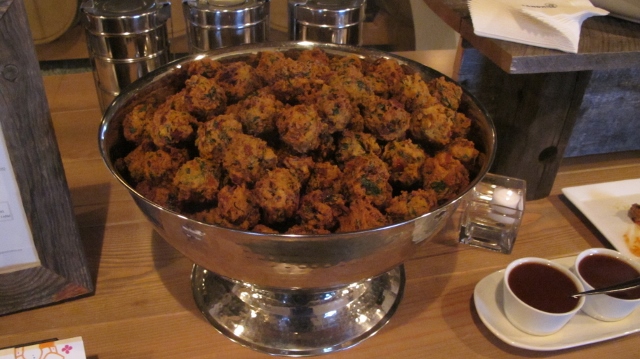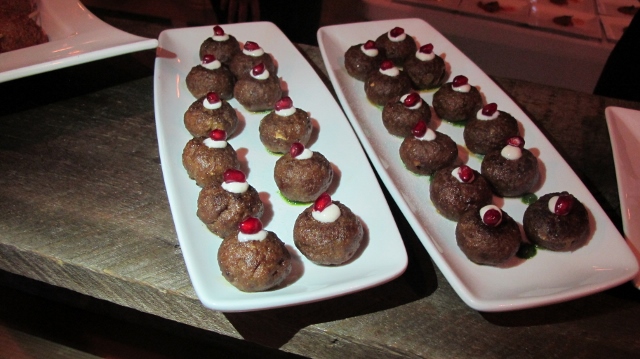 The mystery wine was later revealed as a 2012 Pinotage from Stoneboat Vineyards of Oliver, BC, which is described as "intense, exotic fruit flavours with notes of mocha, black cherry and vanilla on a bold, rounded palate."
However, no one save a tiny inner circle including Gold Medal Plates National Wine Advisor David Lawrason and the winery itself knew this until it is unveiled the following evening after all in attendance have had the opportunity to taste it along with the appetizers. The wine is eloquently presented to each chef in a generic unlabelled bottle housed in a stunning wooden wine case along with a budget of $600 that they must stretch to serve 500 portions of an appetizer they design to pair with the wine and demonstrate their craft. That, and $50 in cab fare to negotiate buying supplies in a city that they may not know well. The mystery pairing has an added component of a People's Choice Award. The bragging rights in satisfying the palate of the guests in attendance is highly rewarding although it isn't a factor in the judges' tally for the evening. Capturing this honour in 2015 was Chef Mark McCrowe of Aqua Kitchen/Bar in St. John's, Newfoundland.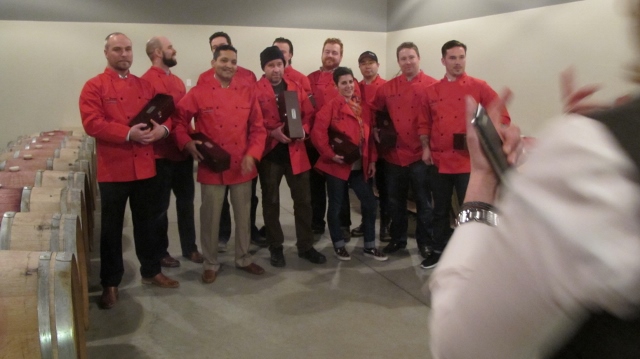 Being selected as the designated mystery wine provider is a great honour and gives the region some additional focus. Stoneboat Vineyards was joined in the spotlight by the Oliver Osoyoos Winery Association as 35 wineries from this region provided their fine wines over both nights to quench the thirsty attendees.
The Black Box
The black box competition is a personal favourite of mine. I love the mystique of the chefs being locked away in a room without connection to the world outside awaiting their turn to be led to the kitchen. Imagine the tension of not knowing when you'll be summoned nor what ingredients the black box will contain? Guests can view the action on television screens as they sample items prepared by the culinary students or take turns to head to the kitchen to watch.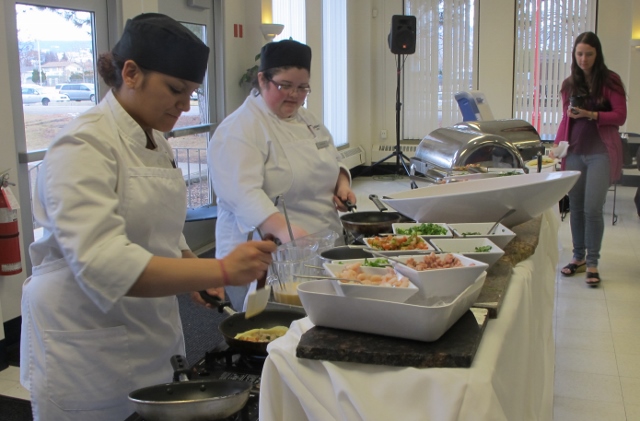 A nice addition to this year's Black Box was a small market of local products including Knifewear Kelowna, The Bench Artisan Market Penticton, Codfather's Seafood Market, Okanagan Grocery, Knight's Chocolate and Okanagan Wineland Dressings.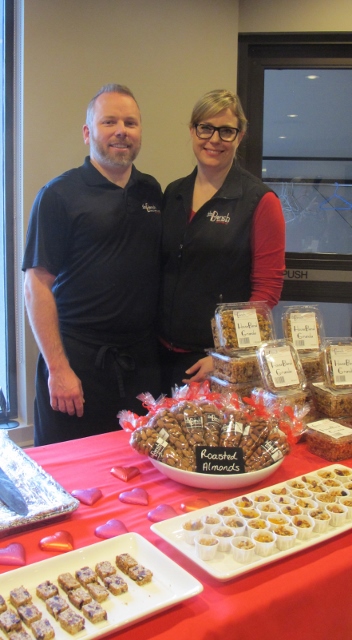 Also, switching it up a bit from previous years, chefs were required to prepare only one dish for the judges and comprise it from six of the 10 donated ingredients enclosed. The black box contained two live Nova Scotia lobsters, Saskatchewan-grown Sea Buckthorn berries, air-dried Quebec duck, toasted hazelnuts, Saskatchewan golden quinoa, mixed bag of Granny Smith and Honey Crisp apples, yams, turnips, dried lavender and fresh local ricotta. Once the chef and his or her sous chef selected which items, they had 10 minutes to declare what would be prepared and then including the decision time 60 minutes to get it plated for the judges. Staged in the kitchens of the Culinary program at Okanagan College on the Saturday morning starting at 8:30 am, whether the chefs were first or last, they are all required to stay on site until the final presentation.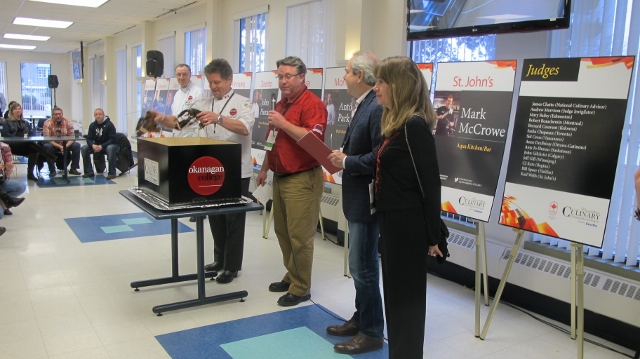 Formerly from Calgary, I know judge John Gilchrist well and rely on his insight in the culinary world. Following the Black Box, he said, "As judges we continue to be impressed with the calibre of the chefs and their creativity and this year it's truly a strong field. I can hardly wait to see the grand finale dishes."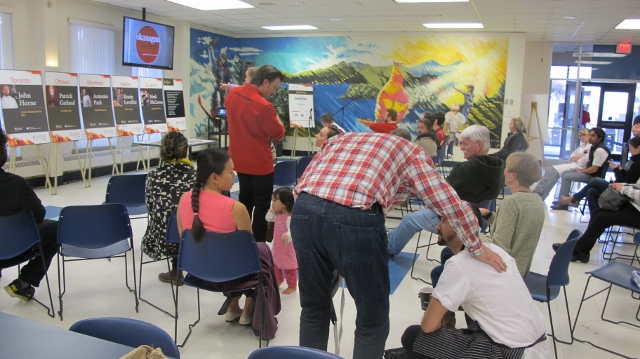 Grand Finale
Sometime between 1:30 and 2 pm at the conclusion of the black box portion, they raced off to the Delta Grand Okanagan to prepare their signature dish, matching it with the wine of their choice, while sharing kitchen resources with competitors. In addition to wowing the judges with the dish's creativity and how it matches its pairing, the chefs must prepare and present it to some 640 famished gala attendees. It is truly a grand evening that started with last year's winning chef, Lorenzo Loseto of Toronto's George Restaurant, presenting appetizers at a VIP reception along with the Oliver Osoyoos Winery Association vintages, and beverage selections from Tree Brewing and Victoria Gin.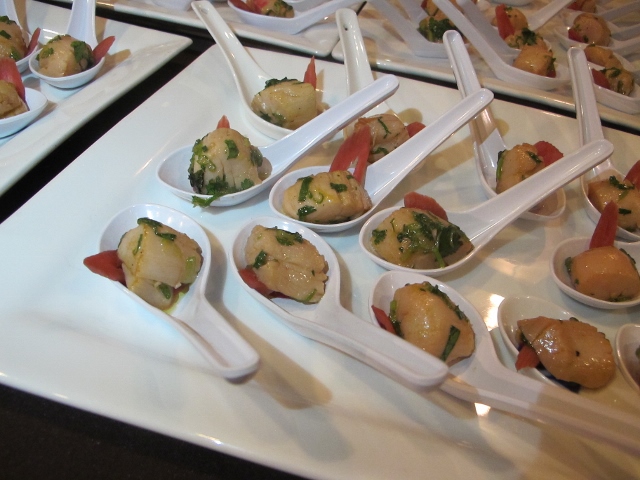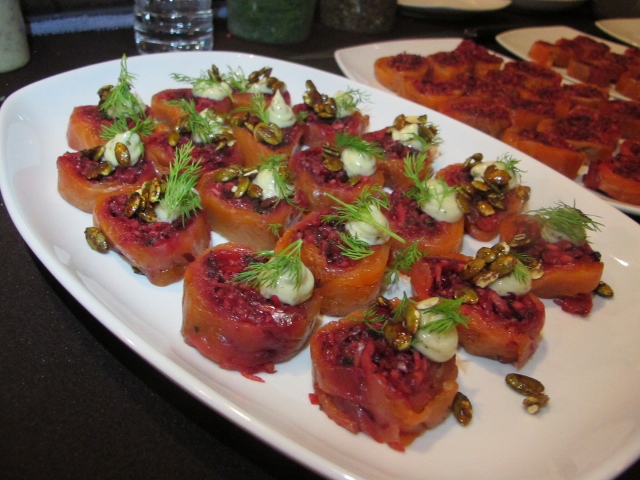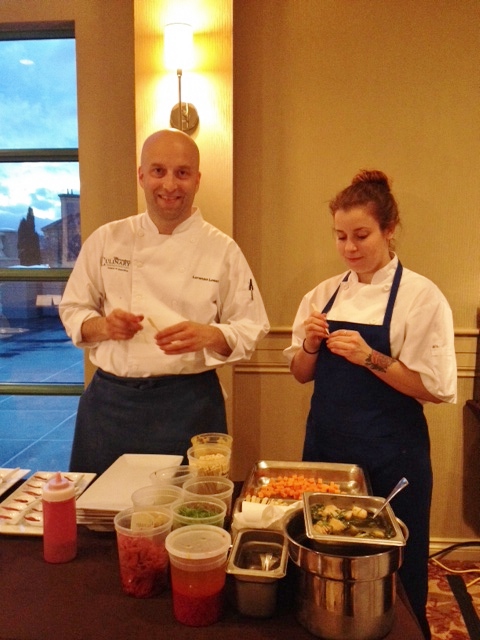 The floodgates opened and the hordes arrived to devour the creations until called into the ballroom for dessert, musical entertainment, live auctions, raffle ticket announcements, as well as introductions to organizers, the Olympians who attended and the judging team, and then at long last, the results. Jennifer Heil, three-time Olympian with gold and silver medals in freestyle skiing was emcee. Joining her were Olympians Josh Dueck, Dominick Gauthier, Kevin Hill, Adam Dreek, Marie-Eve Marleau, Curtis Myden, Jeff Pain, Maelle Ricker, Kristi Richards, Kelsey Serwa and Simon Whitfield.
Other competing chefs included Renée Lavallée, The Canteen, Halifax; Patrick Garland, Absinthe Café, Ottawa; John Horne, Canoe, Toronto; Luc Jean, Jane's, Winnipeg; Milton Rebello, Wascana Golf and Country Club, Regina: Chris Hill, The Delta Bessborough, Saskatoon; and Dave Bohati, Market Restaurant, Calgary. To be invited, these chefs were winners in Gold Medal Plates competitions in their regions. Also, shining as winners were Okanagan College with culinary instructors demonstrating great leadership and of course, their students reaping the opportunity to learn from elite chefs from across the country; the Okanagan Chefs Association whose members ensure the event is such a success and provide so much support to the visiting chefs, judges, organizers and all involved; the Delta Grand Okanagan in accommodating so many visiting culinary folks in its kitchens and facilities; the volunteers, committee members and chair Judy Burns; Tourism Kelowna and the many sponsors; and all of the attendees who experienced the finest of Canadian cuisine.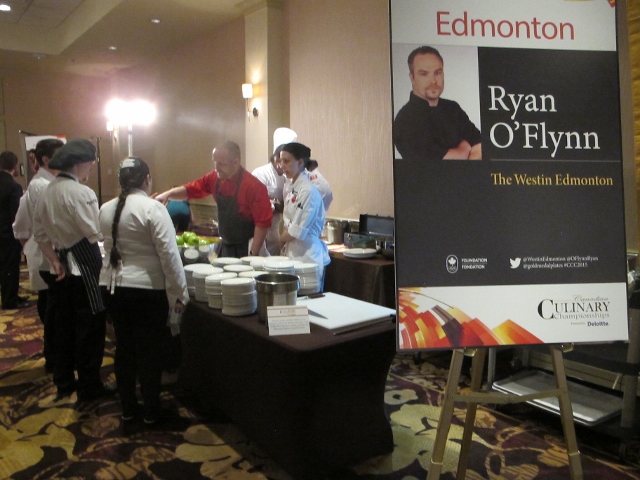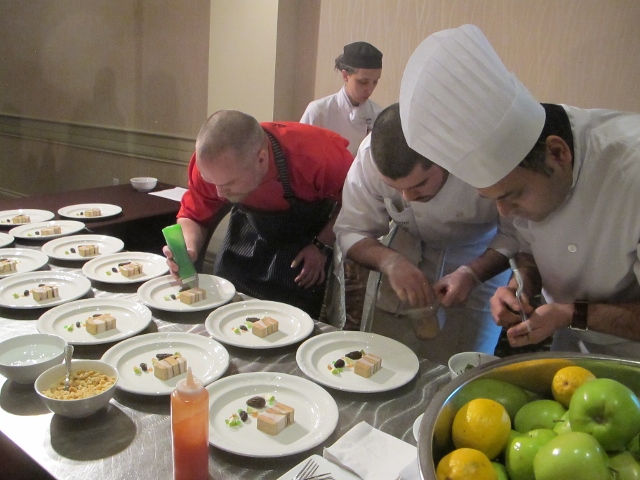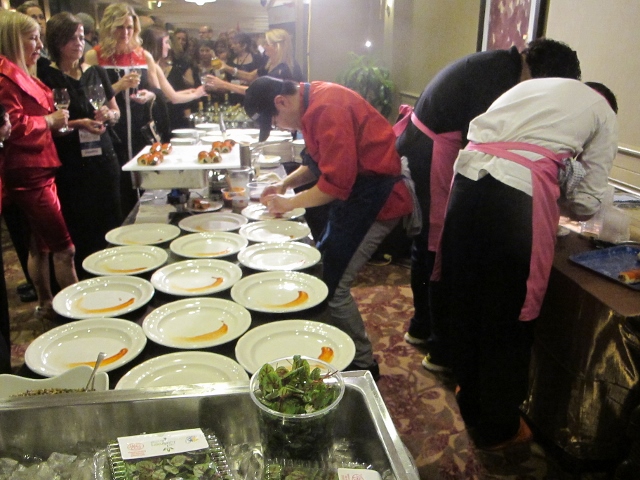 Of course, the Canadian Olympic Foundation, the recipient of all the proceeds – over $9.5 million in 12 years for programs such as Own the Podium – is a winner every year the event takes place. The Olympic athletes who attend and take time to mingle with guests are winners beyond the medals they've achieved. Gold Medal Plates CEO and co-founder Stephen Leckie along with co-founder Karen Blair, director of operations and sponsorships, were winners from day one in 2003 when they conceived this delicious idea to celebrate and fund Canada's elite athletes. I'm sure just as the chefs celebrate long after the gala, Leckie and Blair continue to raise a glass or two to their foresight in creating such a legacy. I'm sure they also toast Lisa Pasin and the COMLINKS Events & Marketing group that they've hired to pull it all together.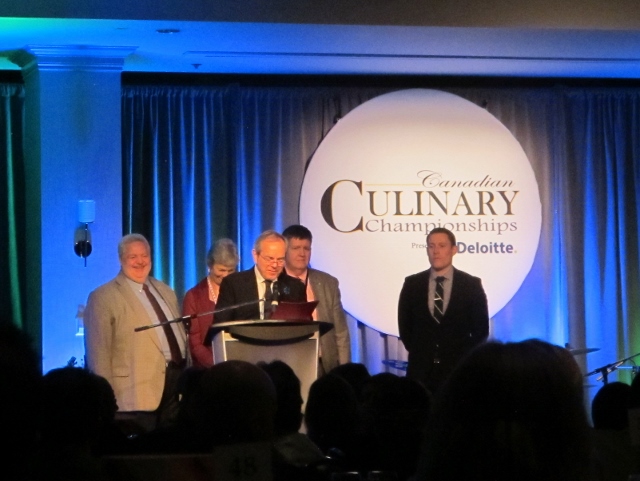 If you're interested in my account of the Canadian Culinary Championships in 2014, read http://blog.hellobc.com/canadian-culinary-championships-2014/
For more details and to plan for next year's event, see http://www.goldmedalplates.com/
See you there!
Small selection of some of the highly creative dishes prepared at the
Black Box Competition