The Food Gays hold an interactive workshop to teach the basics of iPhone photography
I was excited to have the opportunity to attend the #ORUStyle interactive workshop on iPhone photography presented by Adrian Harris and Jeremy Inglett, aka The Food Gays, this past Saturday at the Fairmont Pacific Rim.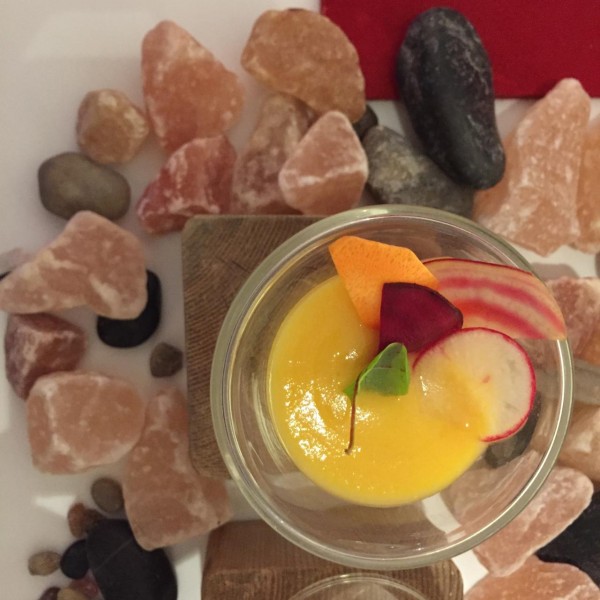 We started with delicious bites from Oru Cuisine and a tangy, seasonal rum cocktail by Head Bartender Grant Sceney while the participants all got a chance to meet one another and mingle a bit in the SkyBar.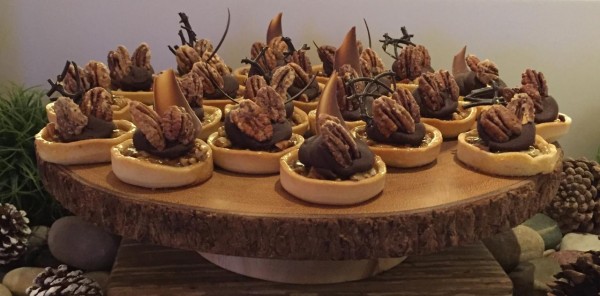 Once we were settled in the lesson began with both Adrian and Jeremy giving us their tips on how to improve our iPhone photography. We were introduced to the use of two 'must have' apps, in addition to Instagram, for editing our photography.  Recommended were VSCOcam app with Limited Edition Pack Presets and Snapseed app.
With a fully charged iPhone we were ready to start learning all the little tricks that up the ante on your food photography.
Lighting
How to make the most of natural light while avoiding direct sunlight or harsh artificial light.
Where to sit in a restaurant to take advantage of the lighting.
What times of the day are the best for picture taking.
Set-up
Use of the grid function.
Using alignment and what intersecting means.
Cascading, golden mean, imaginary lines, negative space, neutral background, filling the frame, all the details were covered.
Angles
90, 45, 20, 10 degrees and which angles work best for which subjects.
VSCO app
Learning how to edit with more skill.
Sharpening your image.
TIPS
Sometimes you need to be reminded of the obvious.
Use fresh ingredients for staging. Buy more than you think you'll need.
Start minimally and build the scene.
Use neutral backgrounds.
Inspiration
Besides workshops where you can learn from the Pros like Adrian and Jeremy you can get inspiration from Instagram, Pinterest and even from cookbooks.
Instagram
Use quality hashtags.
Focus on quality images.
Leave comments that have value on posts you like.
Develop your own style.
Next we move on to the private dining room in Oru Cuisine. A spacious room with large windows, that gave lots of natural light, to start experimenting.
ORU Cuisine Executive Chef Nathan Brown provided a number of delectable dishes from the menu that we were able to style and shoot.
We were provided with an assortment of designer dishes, chargers and cutlery, along with spices and condiments; quality linens provided by The Cross Décor & Design shop and fresh floral arrangements from the Granville Island Florist shop, located just off the main lobby of the hotel.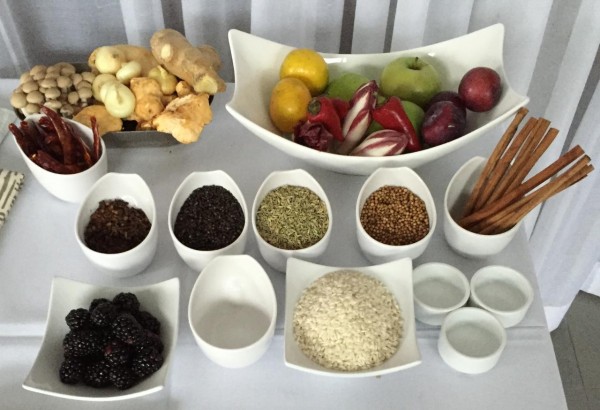 Let the staging begin. Everyone had a turn at photographing the fabulous menu items. We could add napkins, change out the cutlery, use an assortment of background props, add a floral arrangement to make the scene as simple of flamboyant as we desired.
Everyone has their own personal style and it was fun and interesting to observe while doing my own staging and photography.
I learned a lot of good tips and also gained some much needed confidence in my photography ability. Still need a lot of practise but that's the fun part.
Here are my #ORUStyle #foodpic(s)