MEXOLOGY: TACOFINO INTRODUCES NEW BAR MANAGER, DRINK MENU AND HAPPY HOUR SPECIALS AT TACO BAR IN GASTOWN
Bar Manager Julia Diakow Ushers in New Cocktail Program Focused on Seasonal Cocktails, Flights of Tequila and Mezcal, Mocktails and Happy Hour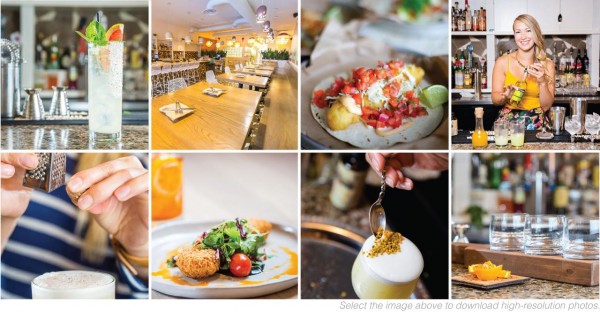 Tacofino's trademark Mexican-by-way-of-West-Coast cuisine gets a perfect complement this fall as Julia Diakow joins the team as Bar Manager at the group's flagship Taco Bar in Gastown.
Formerly behind the pine at Vancouver's Reflections at the Rosewood Hotel Georgia, The New Oxford and Cuchillo, Diakow enters the Tacofino family armed with an extensive knowledge of spirits and local craft beer and an abundant enthusiasm for creating her own handcrafted syrups and infusions such as jalapeño-spiked tequila and clamato juice fashioned from fresh-daily Tacofino salsa.
Evoking the same eclectic, Mexican-inspired flair for which the Tacofino brand has become known, Diakow's new cocktail list includes such notable creations as the Negroni Rosa (El Jimador Blanco, Orange and Strawberry-infused White Port, Aperol), Gold Rush (Pisco Gobernador, Triple Sec, Lemon Juice, Grapefruit Syrup, Jaume Serra Cava), Coronation Street (Beefeater Gin, Mezcal, Lemon Juice, Agave Nectar, Parsley) and Bermuda Triangle (Old Grand-Dad Bourbon, Gosling's Dark Rum, Mezcal, Maple, Coffee and Cacao Bitters), which will join already popular Taco Bar favourites such as the Michelada, Caesar and Margarita. A number of non-alcoholic options are also available, including Ginger Beer with house-pressed ginger, an Elderflower Collins and Cold Brew Coffee.
Diakow has also introduced a trio of tequila and mezcal Spirit Flights with accompanying orange and sal de gusano — a traditional Oaxacan spice made from sea salt, toasted and ground agave worms and dried chile costeño — all presented on handcrafted wooden flight paddles custom designed by Vancouver bartender and woodworker Sean Hewlett.
Starting today, Taco Bar's new Happy Hour menu runs from 3 to 6 p.m. Monday to Friday and will feature specials on classic cocktails like the Batanga ($8) and Caipirinha ($8), and a daily Featured Cocktail ($7) from the bartending team, as well as rotating beer selections on tap ($5) and glasses of red and white wine ($5). Alongside the happy hour drinks, a variety of share plates, including Veracruz Vegetables ($6), Queso and Cannellini Bocoles ($6), Chili Salt Wings ($6), Fish or Pork Al Pastor Tacos (two for $10) and Nachos ($11), will be offered throughout the restaurant's 80-seat dining room and 20-seat bar.
"I'm thrilled to join the Tacofino family in Gastown," says Diakow. "It's a fun environment with a supportive team and I'm looking forward to expanding our ever-changing selection of handcrafted cocktails as well as introducing our guests to a whole new range of tequila and mezcal-driven spirit flights."
For more information on Taco Bar or to stay up to date on the latest developments, go to www.tacofino.com/gastown, become a fan of Tacofino Vancouver on Facebook or follow @TacofinoVAN on Twitter and @tacofinovancouver on Instagram. Julia Diakow may also be found on Twitter at @JDiakow and Instagram @JuliaDiakow.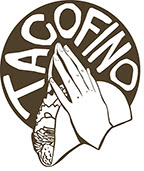 About Tacofino | Located in the heart of Vancouver's historic Gastown district, Taco Bar is the latest venture by Tacofino cofounders Jason Sussman and Kaeli Robinsong, who have been serving up their unique brand of eclectic, Mexican-inspired cuisine since opening the original Tacofino Cantina in Tofino, BC in 2009. Taco Bar features twin entrances — a main entrance off Blood Alley Square that opens on a 20-seat patio and 80-seat dining room and lounge and another for take-out service on West Cordova Street — as well as two dedicated kitchens, a full bar and the trademark Tacofino fusion of sun-dappled, surf-centric spirit and quality, fresh and affordable fare with an environmental and nutritional conscience.
Blood Alley Square / 15 West Cordova Street, Vancouver, B.C. V6B 1C8 | Sun – Wed 11:30 a.m. to 10 p.m. | Thurs – Sat 11:30 a.m. to midnight | Happy Hour 3 to 6 p.m. Mon – Fri | www.tacofino.com/gastown | @TacofinoVAN