This past weekend was the annual Christmas Mingler at Pacific Breeze Winery in New Westminster. Wine was poured, charcuterie, cheese and other finger foods were nibbled and people took advantage of special deals on many of the wines in the Pacific Breeze portfolio. Great news when you are looking for a gift for a wine lover on your list.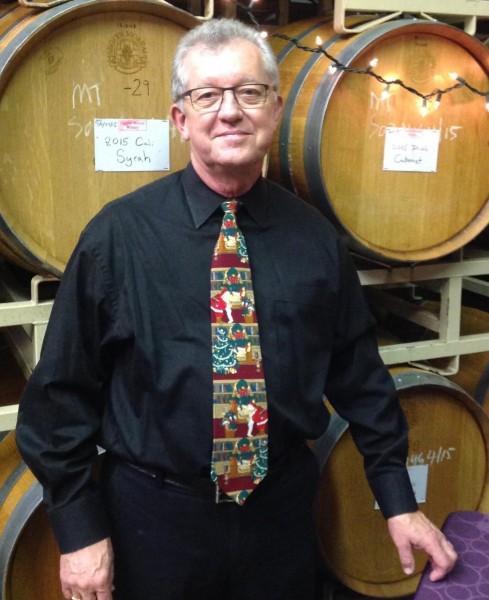 These events are always a great opportunity for friends and Pacific Breeze fans to get together, compare notes and socialize over a great glass of wine.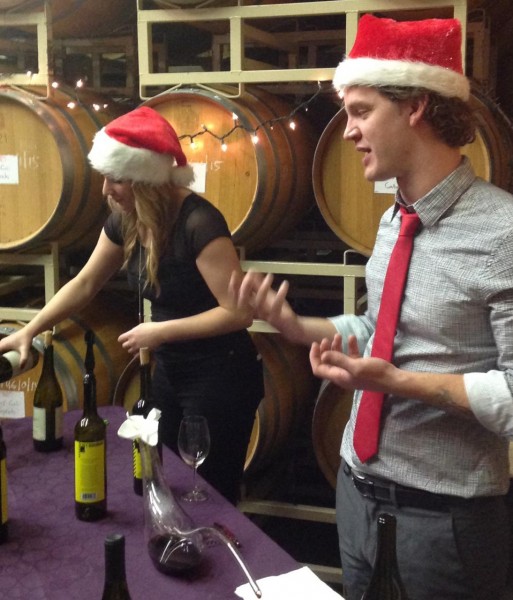 I started off with a glass of Can't Remember White – this refreshing wine is a blend of Pinot Gris and Sauvignon Blanc with a touch of Muscat. Upon entry, the wine is much like a dry Pinot Gris with varietal aromas and flavours, then the Muscat, just noticeable in the background kicks in and adds an interesting fruity note. This wine is big and round in the mouth. It makes for a great dinner wine, especially for those who don't like oaky whites. The best news is that it is bargain priced at only $14.99.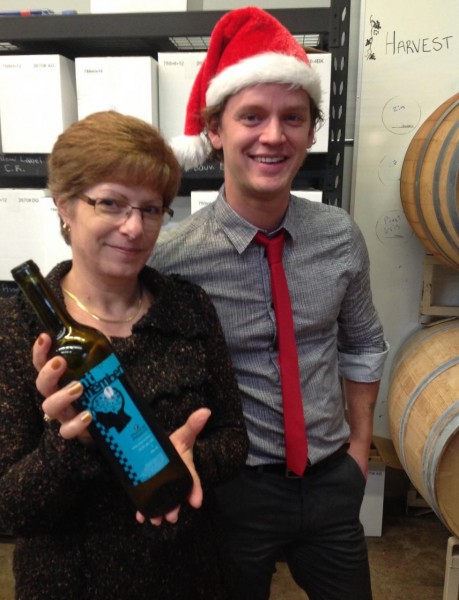 Next, it was their 2011 Chardonnay, made from fruit grown in Carneros, California. This wine at $24.99, shows well-integrated oak and fruit. If you like Chard, like I do, be sure to buy this one. Pacific Breeze is noted for their delicious Chardonnays – my favourite is their Reserve Chardonnay.
Then it was on to the reds. Can't Remember Red is a blend of Sangiovese and Zinfandel from Paso Robles – aromas and flavours of blueberry, blackberry, black pepper and sweet spice all in one glass. A great buy at $14.99.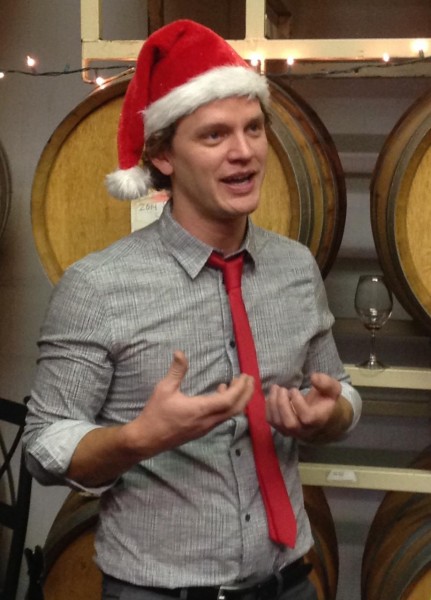 Then I was offered a special tasting of a one-barrel experimental wine, an intriguing blend of Syrah and Pinot Noir. It was interesting wine to say the least, with aromas that were unique. The Pinot character kicked in on the back end. I quite enjoyed this special wine.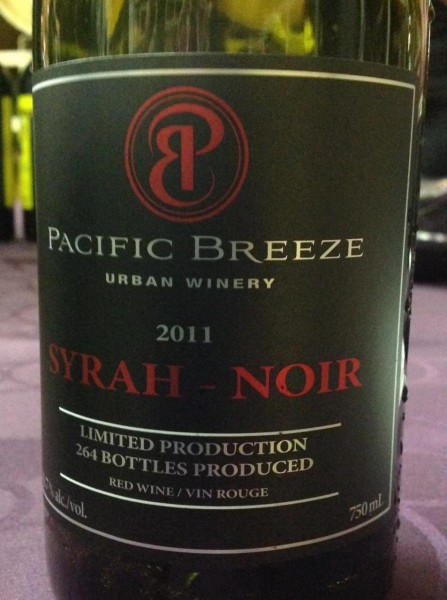 The decanted 2011 Columbia Valley Reserve Syrah was aged in French oak. Garnet-black in colour with deep intensity, it showed aromas and flavours that were toasty with dark fruit, black pepper and earthy. Big, layered and mouth watering. This is one of the wines I made sure to buy on my way out.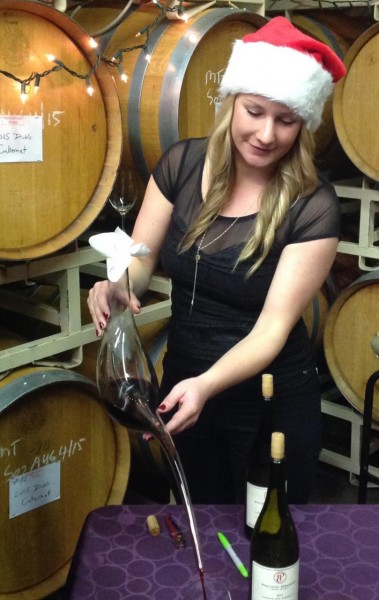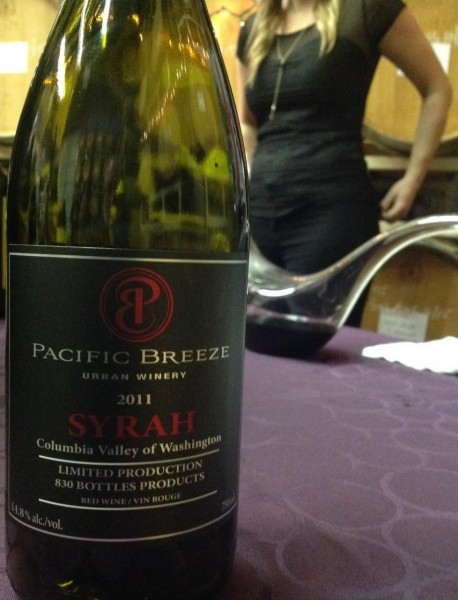 In the tasting room, I sampled their 2012 Pinot Noir – again from Carneros, garnet red in colour with medium intensity, classic Burgundian aromas of cherry, forest floor and earth followed by a medium-long finish. Only 547 bottles were made (and some are now in my cellar) and only $29.99. Note to Pinot freaks – be sure to get some before it is gone.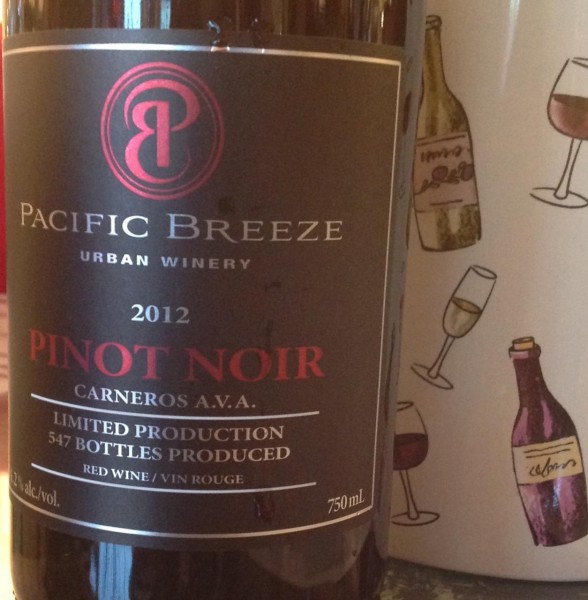 Finally, the 2012 Killer Cab – it's probably fair to say that this is Pacific Breeze's flagship wine. This is a big, bold, powerful red that is known and loved by many. This cabernet blend has a richly layered nose of dark fruit – cherries, berries, cassis, toast, spice, chocolate and earth. These flavours carry through on the palate, followed by a medium-long finish.
Thanks to all the Pacific Breeze crew, and especially Maurice and Dylan Hamilton and Devon Stewart.  Pacific Breeze Winery is located at #6 320 Stewardson Way in New Westminster. Be sure to check them out and try some of their impressive wines.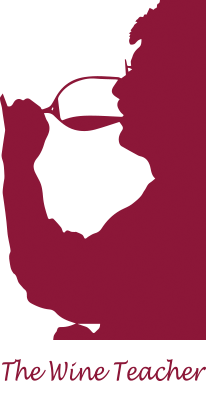 Sam, The Wine Teacher, has been an educator, a home winemaker, a wine judge for too many years to count and is the former Guild Master of the BC Guild of Wine Judges. He has offered wine education and appreciation courses for Pacific Breeze Winery, Capilano College, Eden West fine foods, the Richmond School District Continuing Education department, the VAWA, the BCAWA as well as for various private functions. He also trains staff and offers cellar evaluations.