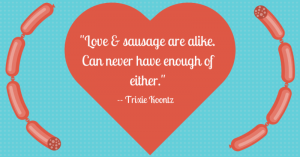 If the way to your heart is through your stomach, prepare to fall in love with Oyama Sausage Co. in February. We're celebrating the month of love with a wide selection of mouthwatering charcuterie and meats. 2016 is a Leap Year – February 29th is an extra day to enjoy our selection of meaty goodness!
Valentine's Weekend at Oyama (Friday, February 12 – Sunday, February 14)
Celebrate an entire weekend of love with our delicious sausages, salamis, terrines and more! How about an appy with incredible Truffle Salami, Champagne Truffle Chicken or our famous Elk and White Chocolate Sausage? Don't forget to try our sinfully delicious Love Ham, the Jambon des Aimes-roasted ham extraordinaire.
Happy Valentine's Day from all of us at Oyama!
Family Day (Monday, February 8)
Spend the day at Granville Island, where there's lots to do and see for everyone in your family. Drop by the Public Market and pick up an easy dinner on your way home.  We're open til 7:00pm!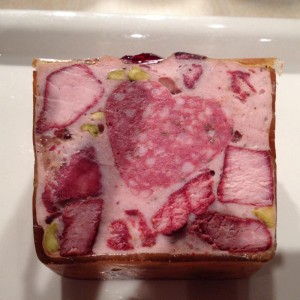 Viva Italia at Oyama (Thursday, February 18 – Sunday, February 21)
We're celebrating the legendary cuisine of Italy with a huge array of Italian-inspired sausages, salamis, and more.  Our legendary Finocchiona Salami, with just the right amount of wild fennel, is the perfect addition to your charcuterie platter, along with Hot Capicollo, Bison Bressaola or Parma Prosciutto. Our Market neighbour, Duso's, is the perfect place to pick up fresh pasta, olives, tapenades, and sauces for an authentic Mediterranean experience. Buon Appetito!
Boudin Noir at Oyama (Friday, February 26 – Sunday, February 28)
Here's your chance to taste premium handmade Boudin Noir, the dark sausage that's all the rage among charcuterie connoisseurs.  We'll be busy, so order ahead by calling 604-327-7407.
We look forward to seeing you!
Oyama Sausage Co.
1689 Johnston Street #17, Granville Island Public Market, Vancouver
Monday to Sunday 8:30am – 7:00pm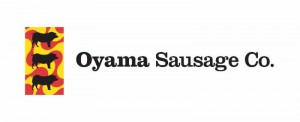 About Oyama Sausage Co.:  John and Christine Van Der Lieck opened Oyama Sausage Co. in 2001.  Located in Granville Island's Public Market, the shop carries a wide selection of fresh sausages and handmade pâtés, as well as cured salamis and hams.  John, whose ancestry includes five generations of Dutch and German charcuterie makers, has cultivated partnerships with local farmers and suppliers to ensure he works with only the best ingredients.  He experiments with fusions between traditional charcuterie (including recipes that have been in his family for generations) and international cuisine, drawing from the rich diversity of food cultures in Vancouver to create modern and exciting flavour combinations that reflect the multicultural mosaic of the city.
Follow Oyama on Facebook and Twitter.