Hopcott Meats, a third generation, family run and operated farm and farm-to-table store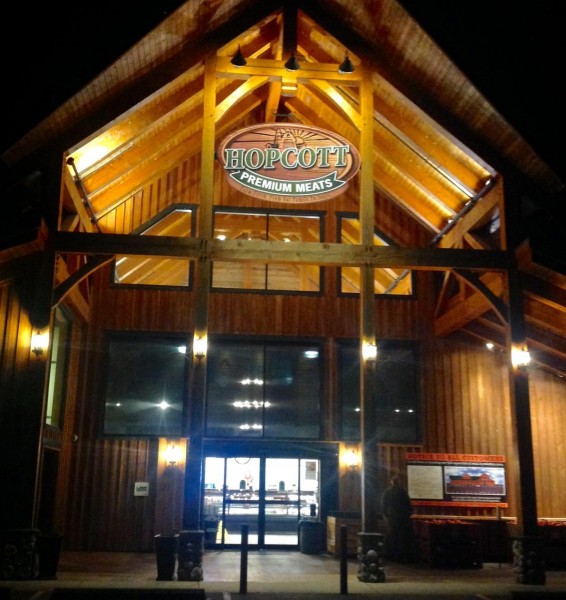 It is fair to say that unless you live in the Tri Cities, Pitt Meadows or Maple Ridge, you've probably never heard of Hopcott Meats, a third generation, family run and operated farm and farm-to-table store on Old Dewdney Trunk Road in Pitt Meadows.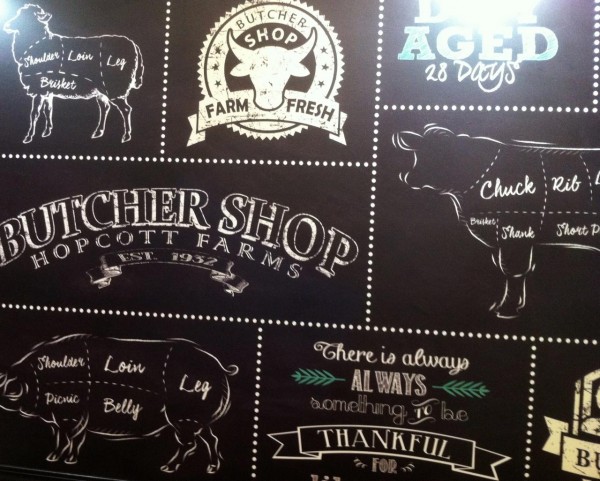 I've dropped in several times whenever I'm in the area, to pick up fresh fruit and vegetables and something for the BBQ. My last visit was this past summer. When I dropped by last week, my jaw dropped when I walked inside as they have done extensive renovations and greatly expanded their facilities. They have more than doubled their retail outlet. They do everything there, from processing the carcass, cutting the meat, hanging it to dry and making sausages. They use the whole animal. What isn't used for normal purposes (the trimmings) goes into bone broths and top quality dog food including Mr. Pets smoked bones.
Besides top quality, farm fresh meats, which are aged a minimum of 21 – 28 days, the store offers a wide selection of specialty food products as well as fresh fruit and vegetables. "Know your farmers, know your food" is the motto they have based their business on. Hopcott's have only the one retail location in order to keep it family run.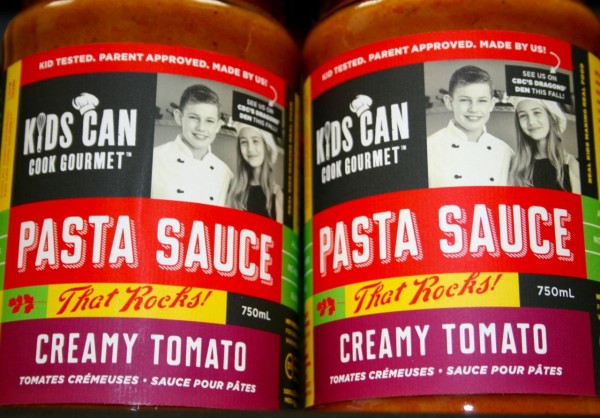 After a tour of their new expanded facilities, which included a sausage making room, a drying room and a smoker room, we sat down to a long table dinner in their new bistro and were treated to an impressive selection of locally sourced and foraged dishes.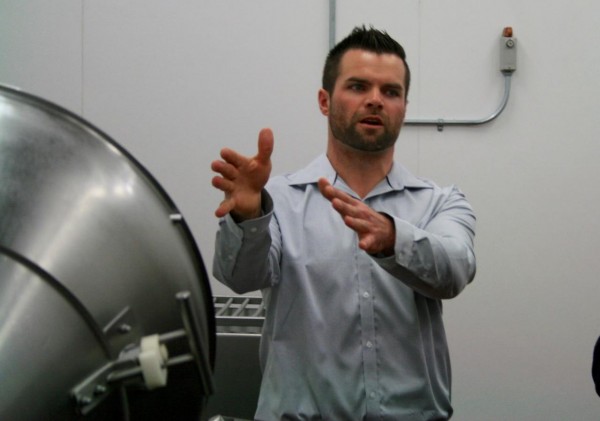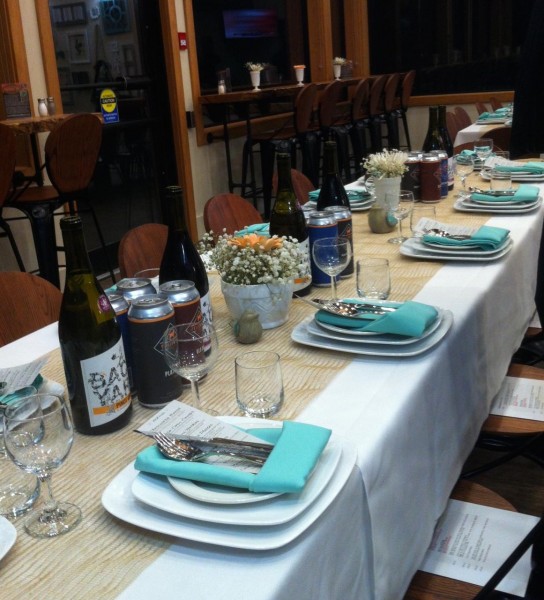 Our menu for the evening:
Charcuterie Board
A selection of Hopcott cured meats
Cheese from Golden Ears Cheesecrafters in Maple Ridge
Pickled carrots and beans from Goodies in Mission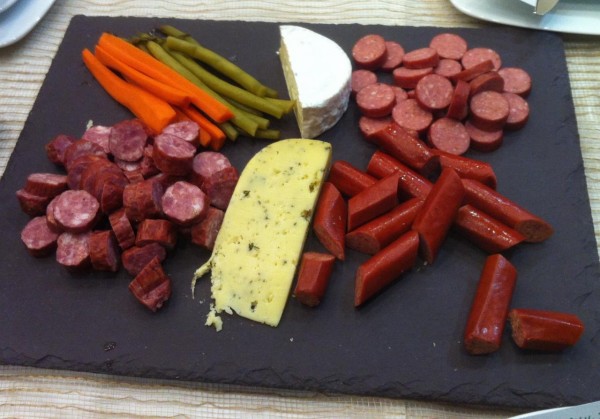 Potato Corn Chowder
With Hopcott smoked ham and bacon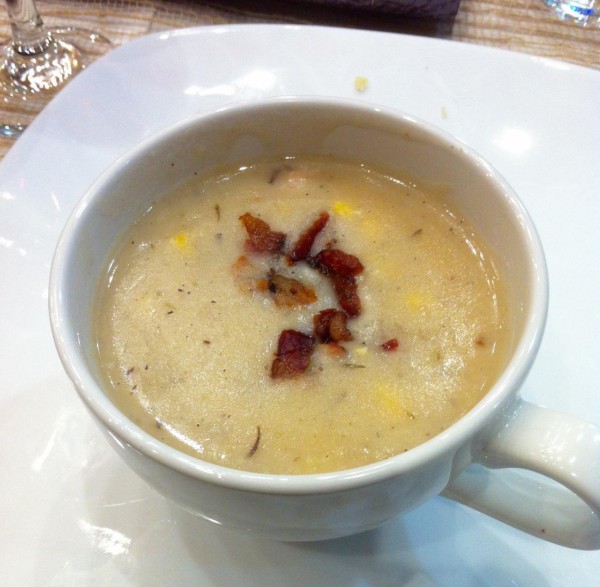 Mini Yorkies
Shaved Hopcott rotisserie beef, gravy and horseradish aioli
Hopcott Platter
Beef and onion meatballs
BBQ Beef sliders
Smoked Gouda and roast beef Panini
Turkey Havarti Panini on cranberry bread (Bread Affair)
Wedge Fries
In-house fries (excellent with aioli)
Kale Salad
Pine nuts, pomegranate seeds, radish and feta in a honey lime vinaigrette
Mini Milkshakes
With Hopcott fresh berries (very fresh, not oversweet)
Homemade Fudge
A wide variety of flavours
Local Wine and Beer
Yellow Dog (Port Moody) – Play Dead IPA, Chase My Tale Pale Ale, Sit and Play Belgian ISA, Shake a Paw Smoked Porter, Old Dog Altbier
Back Yard Vineyards (Langley) – 2014 Pinot Gris, 2013 Syrah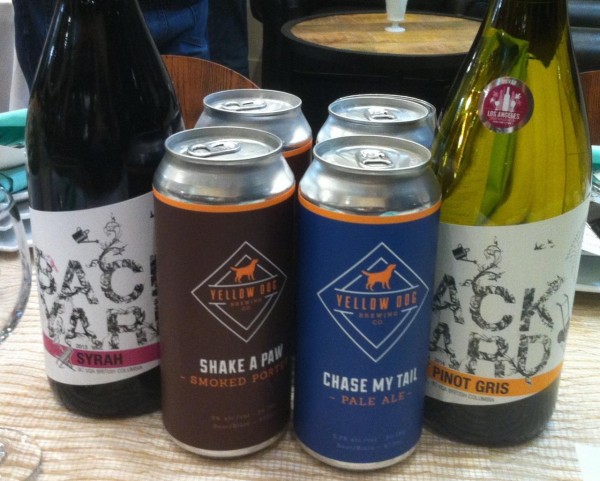 I was lucky enough to sit with rancher Tal Pincott and his parents from 100 Mile House and got a good education on ranching in BC's interior. It was obvious how passionate they are about producing top quality healthy food for the people of BC.
All the cattle come from one of three BC ranches in Merritt, Lumby or 100 Mile House.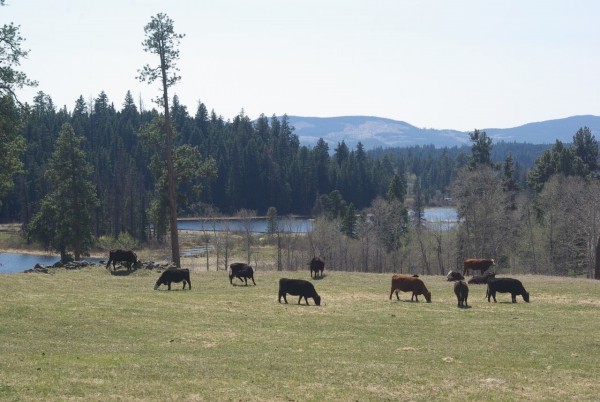 The cattle graze on open ranges, are completely grass fed and are shipped directly to Hopcott's farm in Pitt Meadows where they are fed a non-GMO vegetarian diet. This results in a much smaller carbon footprint compared to the usual method of shipping cattle to Alberta feed lots and then back to the Lower Mainland.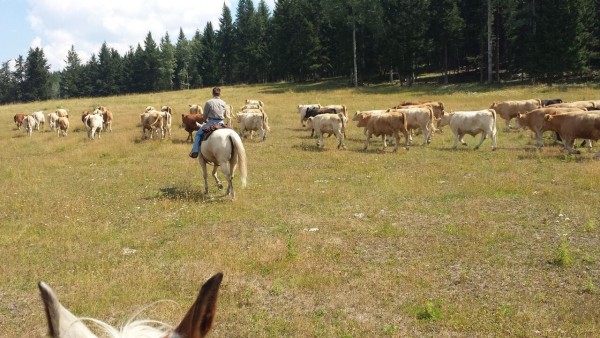 The Hopcotts have established very close relationships with their ranchers and know the complete history of every animal they buy. Because the cattle are free to roam on rangeland and are not sent to feedlots, they are much healthier – no need for antibiotics, hormones or growth additives.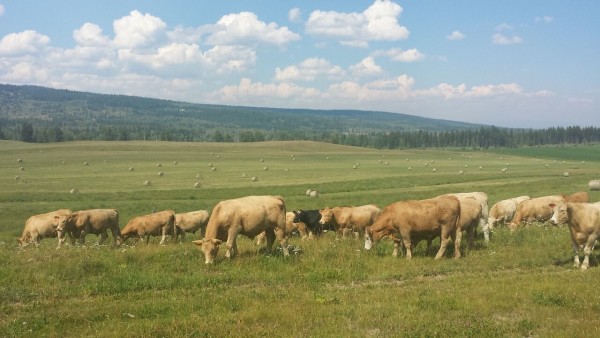 Hopcott Meats will soon be offering classes as well in their demo kitchen. Look for cooking demo, cutting demos, sausage demos as well as guest chef presentations.
Hopcott Meats is open seven days a week at 18385 Old Dewdney Trunk Road, Pitt Meadows. Telephone: 604-465-7799