FOR THE LOVE OF THE CRAFT: VANCOUVER BREWERY TOURS UNCORKS SECOND ANNUAL VALENTINE'S DAY BREWERY TOUR
Guests Will Go Behind the Scenes to Sample Valentine's-themed Brews, Appetizers, Enjoy a Chocolate-and-Beer Tasting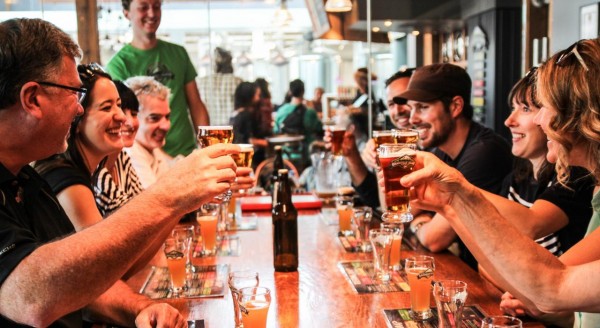 This Valentine's Day, Vancouver Brewery Tours will again connect local and visiting couples alike to the heart of the city's booming craft-beer community for its exclusive second annual 'For the Love of the Craft' Valentine's-themed tour on Sunday, Feb. 14 from 2:00 to 5:30 p.m.
The romantic, beer-fuelled excursion will begin with a stop at Big Rock Urban Brewery, where guests can set the mood with beer samples and appetizers before continuing on to Storm Brewing, where the brewmasters will serve up a variety of Valentine's-themed beer made especially for the day. The tour wraps up on a sweet note as guests are treated to a unique tasting that combines chocolates from renowned chocolatier Thomas Haas with select brews from Strange Fellows Brewing.
"This was a hugely popular event for us last year, and we're excited to be able to offer it again as a fun and unique experience for couples," says Vancouver Brewery Tours founder Ryan Mackey. "In the spirit of Valentine's Day, it's also a bit of a love letter to our local brewing community, which continues to help Vancouver stake its claim as a craft-brew utopia."
As with all of Vancouver Brewery Tours' public and private tours, its 'For the Love of the Craft' tour includes transportation to and from each of the breweries in its comfortable 14-passenger van, as well as pick-up and drop-off from Waterfront Station in downtown Vancouver.
TICKETS
A limited number of tickets to the 'For the Love of the Craft' tour are available for $85 per person, plus tax. Seats may be booked online at www.vancouverbrewerytours.com, or reserved by phone at 604-318-2280 or by email to info@nullvancouverbrewerytours.com.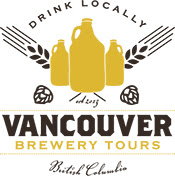 ABOUT VANCOUVER BREWERY TOURS
Founded in 2013 by local craft beer enthusiast Ryan Mackey, Vancouver Brewery Tours connects both residents and visitors alike to Vancouver's burgeoning craft-beer community via daily Public Tours, Beer and Food Tours, and completely customizable Private and Corporate Group Tours. While on tour, guests ride comfortably in Vancouver Brewery Tours' fleet of vans and enjoy VIP, behind-the-scenes access to a host of local breweries as well as samples of iconic local craft brews as a team of friendly and knowledgeable tour guides take them through the brewing process from grain to glass.
Weekly Public Brewery Tours available Tuesdays through Sundays | Fully Customizable Private Brewery Tours available seven days a week | 604-318-2280 | www.vancouverbrewerytours.com | info@nullvancouverbrewerytours.com | Instagram: @vanbrewerytours | Twitter: @VanBreweryTours | Facebook: /VancouverBreweryTours