A while ago, I was invited to join a media group for a preview of the Donnelly Group's Dine Out menu. This was planned as a 'progressive dinner' with each course at a different venue.  What it turned into was more of a magical mystery tour with more than a couple of surprises.
We began at the New Oxford where Paul Done of Epicmedia, greeted us with a refreshing glass of Haywire's The Bub, a delicious, BC sparkling wine. After short introductions by Damon Holowchak, Executive Chef Alvin Pillay, Bar & Beverage Director Trevor Kallies and Beer Ambassador Liam Peyton, we began with our appetizers. First up was a hearty Curried Parsnip Soup with roasted apples, brown butter, honey yogurt and chives. This was paired up with Volcanic Hills' Pinot Gris.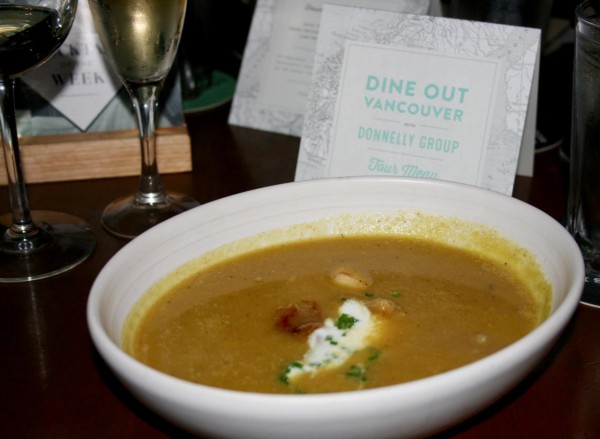 Then we tucked into a very tasty Winter Salad made with shredded red beets, romaine lettuce, grilled onion, parsley (I'm a fan), mint and a buttermilk sumac dressing with black sesame and a Moroccan spiced pita crisp. The sumac added a nice bite. 50th Parallel's Riesling proved to be an excellent match for this dish.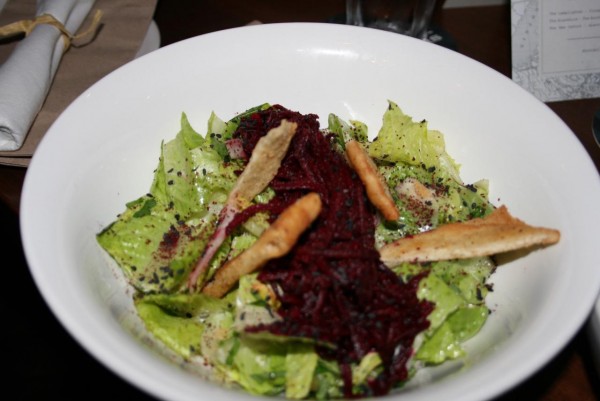 Then it was time to board a trolley bus and head off to The Blackbird on Dunsmuir for our entrées.
We headed upstairs where we sat at a long table and a series of main dishes were soon brought out for us to sample.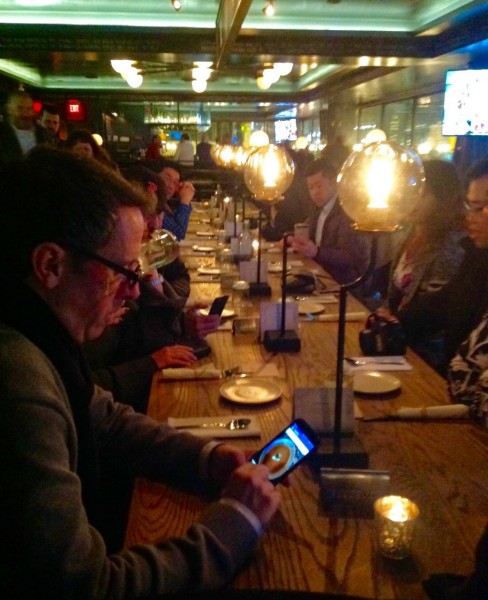 All Donnelly Group restaurants have the same basic core menus, with other selections such as Braised Short Ribs, Potpie with root vegetables and kale salad, Octopus Bolognese pasta or Battered Salmon with yam chips with caper lemon tartar sauce, depending on the location.
First up for us was Bangers and Mash – pork shoulder sausages with blue cheese mash, bacon onion gravy, crispy onions and arugula. Tinhorn Creek's Merlot was an ideal accompaniment.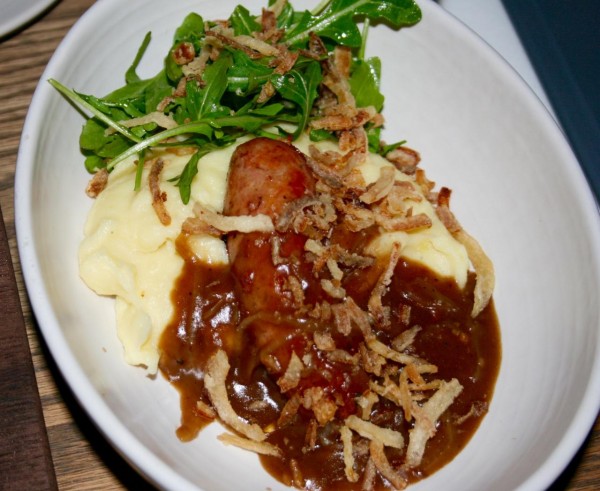 Then it was Mac & Cheese – cavatappi pasta, Parmesan, Quebec cheese curds, roasted bell peppers and garlic gremolata. This was served with Road 13's Honest John Red.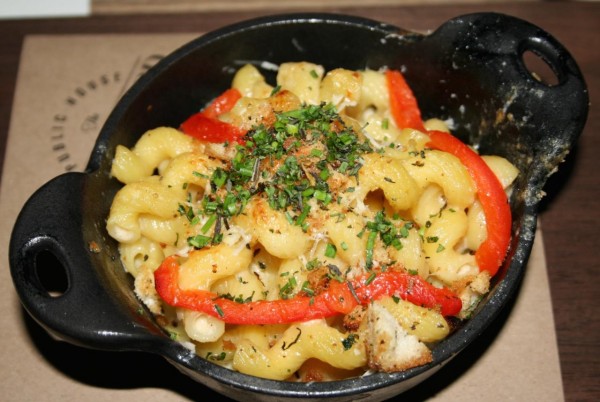 We left this busy bar and hopped back on the bus for a quick trip to The Lamplighter in Gastown, where we were treated to a S'More Jar – scotch caramel, chocolate, graham cracker and homemade marshmallow. The accompanying beverage? Glenlivet Founder's Reserve Scotch Whisky. I am not much of a chocoholic and I am not a fan of scotch, but I had to admit, these were pretty darn good.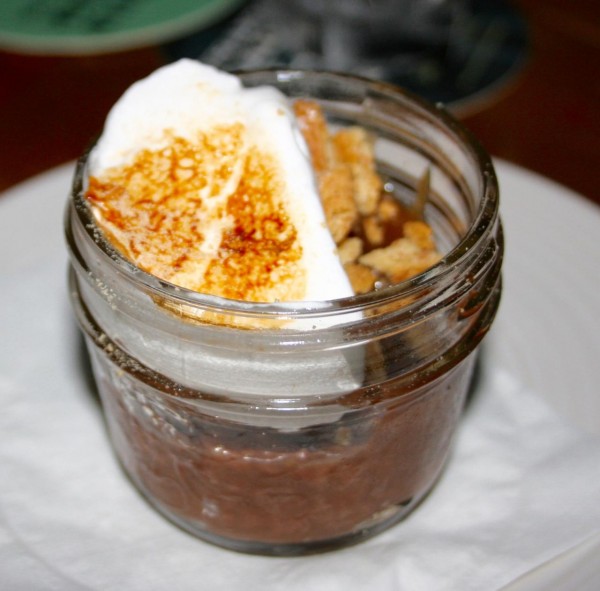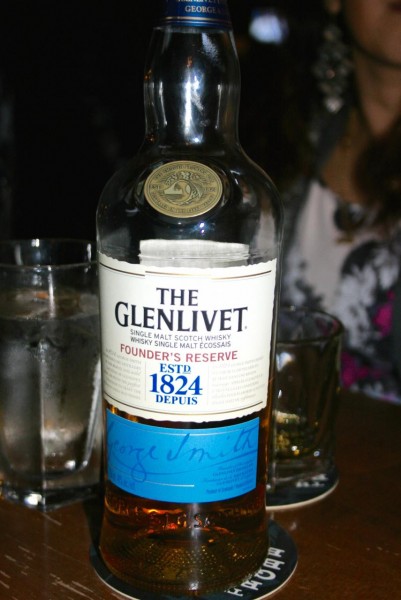 Our next and final destination was not across the street or around the corner, but through a passageway at the back to the pub. The Clough Club is named after the one-handed gentleman who, among other things, was Vancouver's gas lamp lighter. Drop by and ask someone to tell you the whole story. Here we were served an ice cream sandwich – double chocolate cookie, mint ice cream and salted caramel, paired with a glass of 33 Acres of Darkness' black lager.
Wherever you are in downtown Vancouver, whether it is Yaletown, Gastown or Kitsilano, you are near a Donnelly group facility.  Many people are familiar with names such as The Lamplighter, The Bimini, Cinema, The Blackbird, The Butcher and Bullock, Library Square, The New Oxford, Granville Room and the Three Brits. Many have secret rooms or a bar within a bar. Which one will you choose for your Dine Out experience?