Okanagan Crush Pad Expands in Three Canadian Provinces and Europe New trade partners will strengthen the winery's promotion
 Okanagan Crush Pad (OCP) is expanding its market presence beyond British Columbia with concentrated efforts in Western Canada, while at the same time, making its first foray into Europe, in March 2016.
Alberta-based Magnum Wine & Spirits has been appointed OCP's sale agent for Alberta, Saskatchewan and Manitoba, with a focus on launching the winery's Haywire wines. The agency was established in 2012 by veteran sales executive Don Bryant and represents many fine imported wine and spirits including Ontario's iconic Cave Spring Cellars.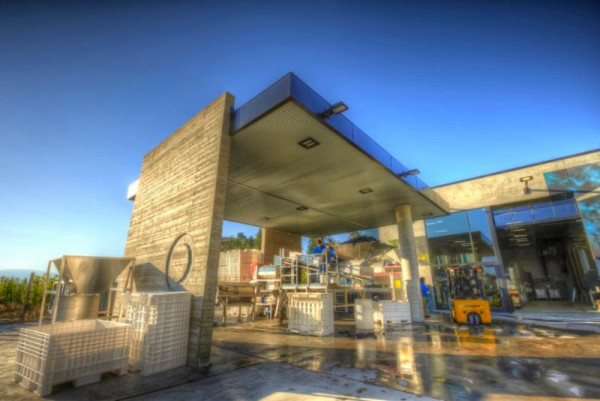 Okanagan Crush Pad had made small steps into Alberta, specifically to supply a key restaurant account. With growing demand, the time has come to expand to include the Prairie Provinces.  More than 30% of visitors to the winery last year were from Alberta, and the winery wants to ensure these visitors can discover Okanagan Crush Pad wines when they return home.
"While I have known Don Bryant for close to 20 years, a chance encounter with a winery visitor this past summer reconnected us," shares winery co-owner, Christine Coletta. "Magnum was looking for the right Okanagan winery to add to its portfolio and we are thrilled to be part of it. It is a great fit."
Magnum commenced work mid-January and will focus on the winery's Haywire label at this point.
To support Magnum's efforts, market support in the form of educational tastings and seminars will be done by winery partner David Scholefield and Michael West, who the winery has appointed as as its brand ambassador.
In March, the winery team will make its first sales push into the European market, debuting at ProWein Dusseldorf. At ProWein, the team will be showcasing their Haywire natural wines made from Switchback Organic Vineyard, in addition to an Ancient Method sparkling wine from their Narrative portfolio. Representing the winery will be Coletta, her daughter Alison Scholefield, was well as David Scholefield, and Michael West. Okanagan Crush Pad's consulting winemaker Alberto Antonini will also be attending ProWein, showcasing his Tuscan portfolio, Poggiotondo.
Following Prowein, Okanagan Crush Pad has been accepted as an exhibitor at the exclusive UK artisan wine fair, RAW London, May 15 and 16; and the winery will also participate at a Canadian wine tasting to be held at Canada House in London on May 24.
To help the winery navigate these new overseas waters, they have appointed London-based Emma Wellings PR. Coletta and Wellings first worked together in the early 90s during Coletta's tenure with Wines of Canada. Wellings has since established one of the most highly regarded public relations consultancy representing many fine wines and regional wine marketing arms from around the world.
"I could not be more pleased," enthused Coletta. "It is important to have someone on the ground in the marketplace that understands market conditions and needs, and helps you navigate and build connections with wine trade and journalists. Emma and her team have my complete trust and will help us build credibility, which we aim to achieve through the quality of our wine."
2016 is shaping up to be an exciting one for Okanagan Crush Pad as it works to build a reputation outside of its home market. The winery has received unbelievable support from customers at home, but recognizes that working outside of its "comfort zone" pushes the team to compare its wines to global benchmarks and to continue to push for a higher standard.
"Our higher standard includes organic certification for all our vineyards, a bold move towards making natural wines without any additives, and to crafting wines that define the terroir of the Okanagan," stated Coletta.
"It takes the entire team's commitment to make that reality, and I am confident that we now have that team assembled."
The winery was established in 2011 and has quickly gained a reputation in its home market for its efforts toward organic growing and natural wine making. Owner Christine Coletta gives the winery's international consultants Italian winemaker Alberto Antonini and Chilean soil expert Pedro Parra credit for the vision. Antonini has been working with the winery since 2010 while Parra joined in 2012 to help select and design a new vineyard site which will see its first harvest in 2016.
"We are all on the same page with respect to the direction we are traveling. The real heavy lifting falls to our viticulture and winemaking teams who have followed the road map drawn by Antonini and Parra perfectly," noted Coletta.
About Okanagan Crush Pad:
Okanagan Crush Pad, producer of Haywire and Narrative, has quickly built a reputation as a premium winery and has received unprecedented awards and accolades with chief winemaker Matt Dumayne at the helm. Christine Coletta and Steve Lornie built Okanagan Crush Pad in scenic Summerland, BC, on Switchback Organic Vineyard, a site that is home to roaming sheep, chickens and ducks. Dumayne crafts natural wines using state-of-the-art concrete tanks, native yeast and minimal additives. The wines reflect the region's unique high mountain/northern desert setting noted for its intensely hot, short growing season with hallmark cool evenings. In their constant pursuit of innovation, the team added a line of wine-based spirits under the Narrative label in 2015. Visitors discover a guest center, built into the heart of the winery, offering a rare glance into the art of winemaking and a place where they can sample and purchase a wide range of wines and spirits.