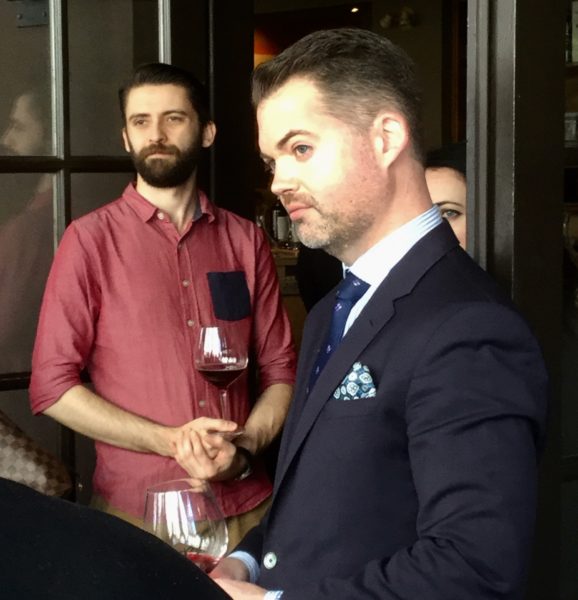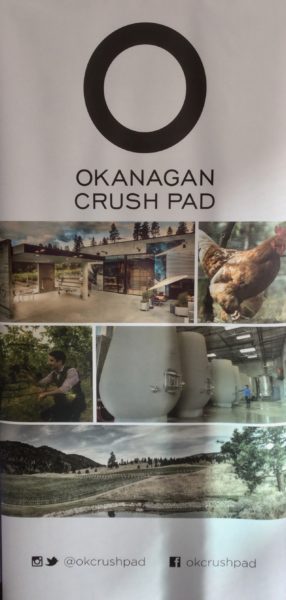 As sommelier of the year, Shane Taylor is the latest to be invited by Okanagan Crush Pad to make a wine of his choosing. Their Wine Campus is a special project that allows a small select group of people to experience wine making from start to finish, thanks to owner Christine Coletta. In discussion with OCP winemaker Matt Dumayne and others, Shane decided on the type of wine he wanted to make as well as the style.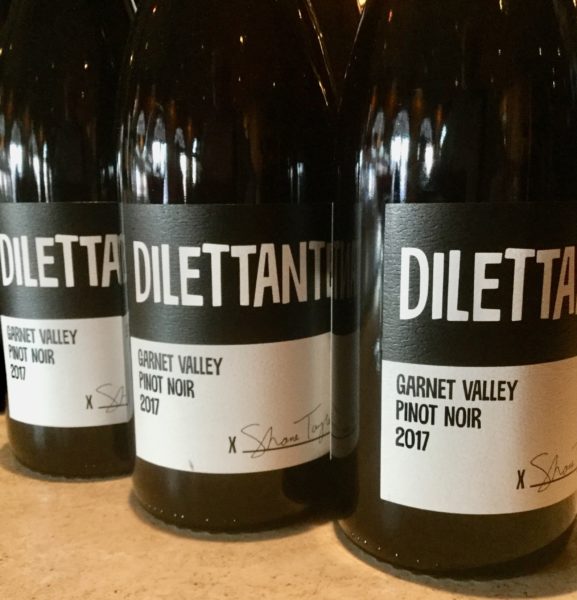 Shane had total control over the wine from beginning to end, including the name, font and label design. The name Dilettante can be defined as a dabbler and humbly, that is what Shane felt he was. He was making wine, but he wasn't going to pursue a career in wine making. The label design was influenced by the style of two of his favourite movie directors – Quentin Tarantino and Atom Egoyan.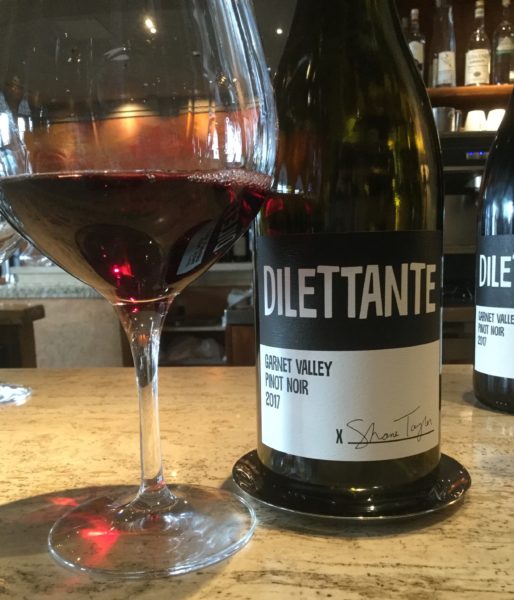 When asked about the choice of grape, Shane mentioned he is a fan of crisp, fresh wines with good acid structure as they pair so well with foods. Summerland pinot noir seemed to fit the bill.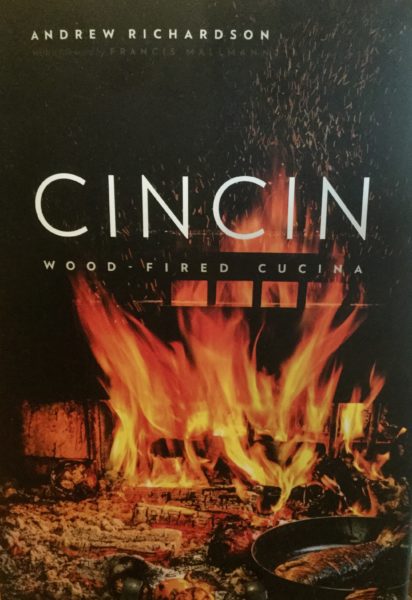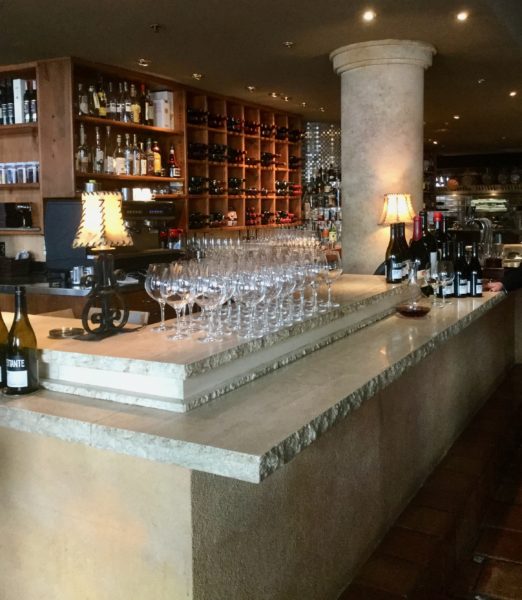 Invited guests gathered at CinCin on Robson for the unveiling and a chance to sample the new offering.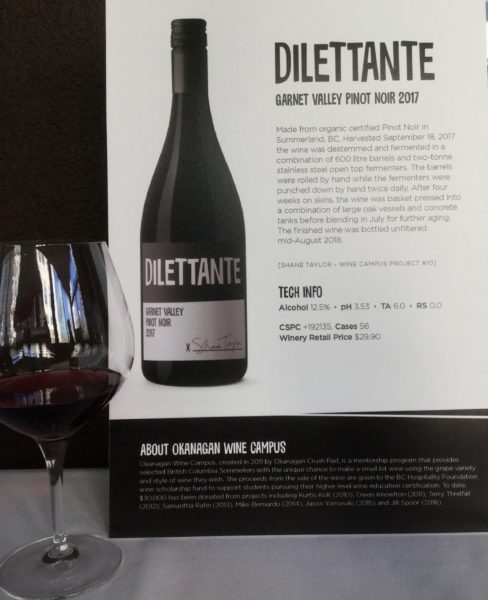 I was surprised to find out that this wasn't Shane's first time working in a vineyard and winery. His 25 years of experience in the hospitality industry began years ago in the small town of Summerside, Prince Edward Island where he grew up. His travels then took him to the UK and New England before landing in Vancouver where he has been based for the last thirteen years. Along the way, he had the opportunity to gain some winery experience. Currently, he is wine director at CinCin on Robson.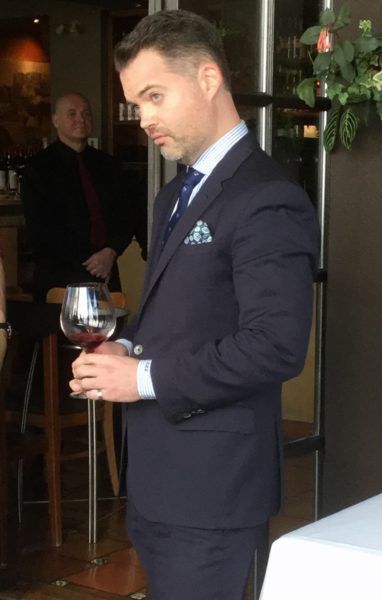 Shane thanked everyone for coming and expressed how lucky he felt to work with all the talented people at Okanagan Crush Pad. He is particularly proud to have made the very first Pinot Noir with the Garnet Valley vineyard designation.
Past Wine Campus recipients have included: Kurtis Kolt (2010), Owen Knowlton (2011), Terry Threlfall (2012), Samantha Rahn (2013), Mike Bernardo (2014), Jason Yamasaki (2015) and Jill Spoor (2016).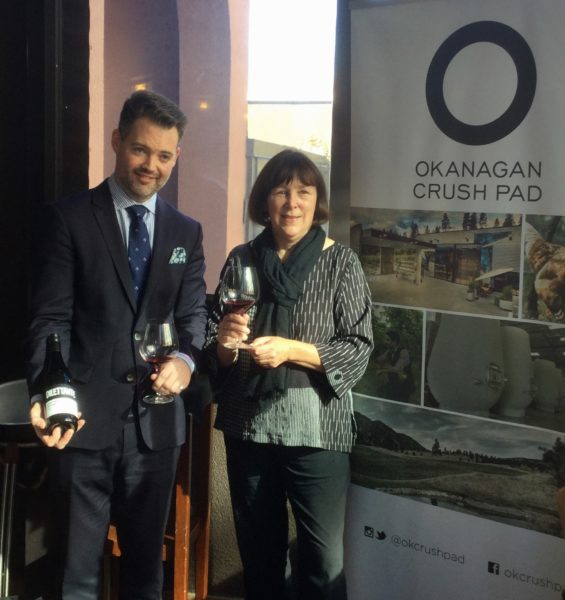 Christine Coletta mentioned that many people think that the job of being a winemaker is pretty glamourous, but the reality is it is a lot of hard work. You need to wear gumboots, you get dirty, you work with sticky hands and you get wet constantly washing equipment. On top of that, when the grapes are ready, you work until all the work is done which often means 12 hours or more.
Dilettante Pinot Noir was made with organic grapes sourced from OCP's Garnet Valley vineyard in Summerland. The wine spent time in large barrels and stainless steel before being pressed. It was aged in a combination of large oak and concrete tanks before being bottled, unfiltered. I was pleased to see that it finished at 12.5% ABV, which is ideal for this style of wine.
Ruby red in colour with medium intensity, this wine is exactly what you'd expect from pinot noir. The nose evolves and opens over time and shows aromas of earth, cherries, minerality, dust and herbs. The wine has good balance with medium body. It is still young with gentle tannins. Pleasing fruit carries on to the palate and finishes with a medium, dry finish. It is very well suited to food, especially salmon, duck and tomato-based pizza and mushroom dishes. This wine is age worthy and will continue to improve over ten years easily.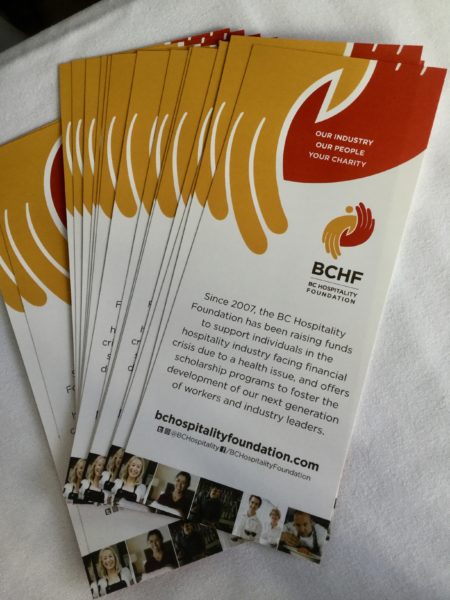 Proceeds from the sale of this wine will benefit the BC Hospitality Foundation, which since 2007, has raised funds to support those in the hospitality facing financial difficulty due to illness or injury as well as sponsoring scholarship programs for those wishing to further their hospitality careers.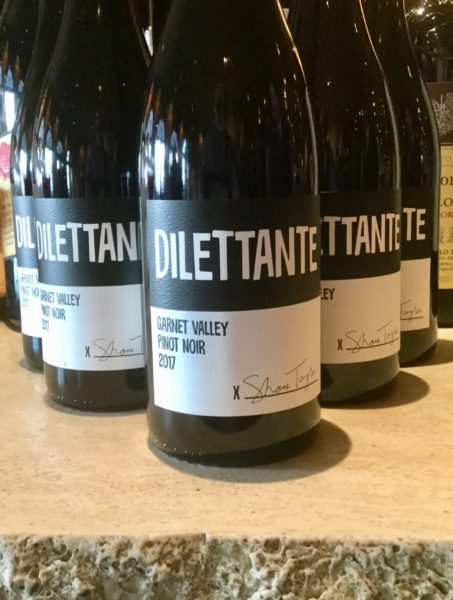 Only 56 cases of this wine have been made, so drop into CinCin sometime soon and order a glass, or a bottle, before it is all gone.
(All photos – Sam Hauck)