Recently I had the opportunity to taste the wonderful culinary skills of Chef Dana Reinhardt at a preview of her next Cook Italy culinary tour in Tuscania. With special thanks to Chef Dana, look for the recipe for Pea Panna Cotta which will be featured on our next #TasteofThursday on MyVanCity.ca.
---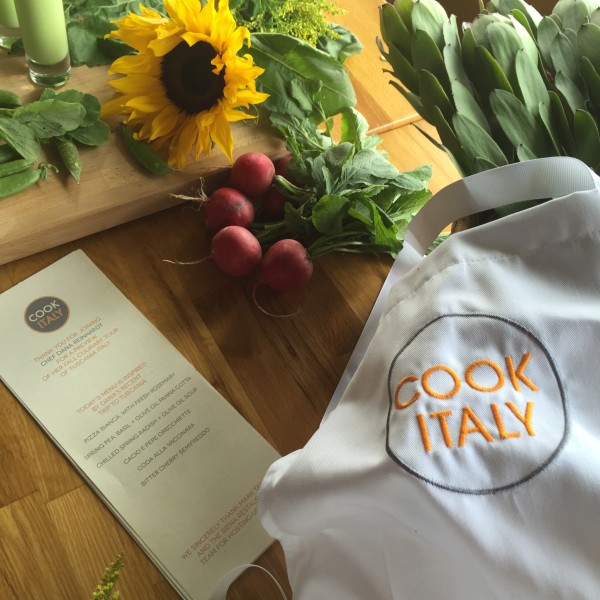 It would be wonderful to experience La Dolce Vita through a Roman Culinary Adventure with Chef Dana Reinhardt. The opportunity awaits for just a few spaces are left for the September tour. Inspired by her time cooking in Italy, Dana Reinhardt is sharing her passion for the town of Tuscania and its historical connection to Italian agriculture through a hands-on culinary tour of the region.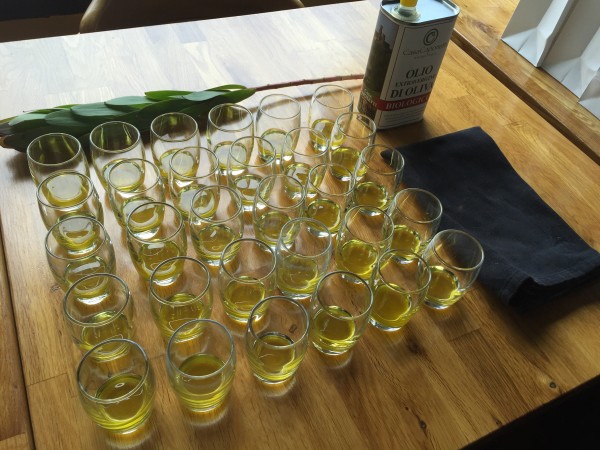 You can join Chef Dana Reinhardt in exploring the incredible bounty of Casa Caponetti in Tuscania, Italy. Casa Caponetti, is situated on a stunning 125 acre olive farm and home to an ancient Etruscan necropolis, comprising one of the largest single ruins on private land.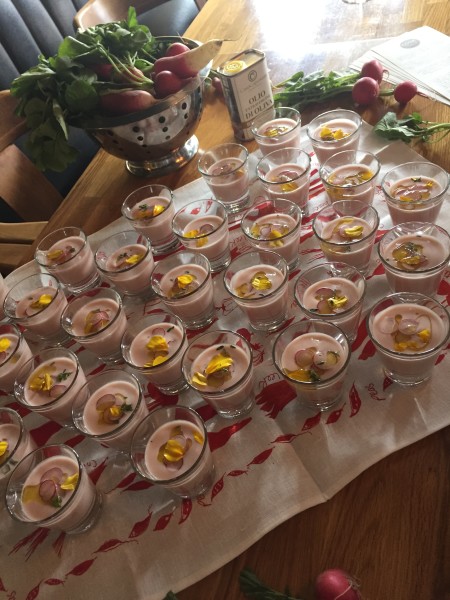 Lorenzo Caponetti, farm owner and one of the last true Renaissance men, will guide visitors on an in-depth tour of the ancient property. Dana will teach guests how to make traditional and modern Roman dishes, and master the tricks of pasta, pizza and bread making utilizing the biodynamic ingredients grown on the farm. Guests will also visit local purveyours, tasting as they explore.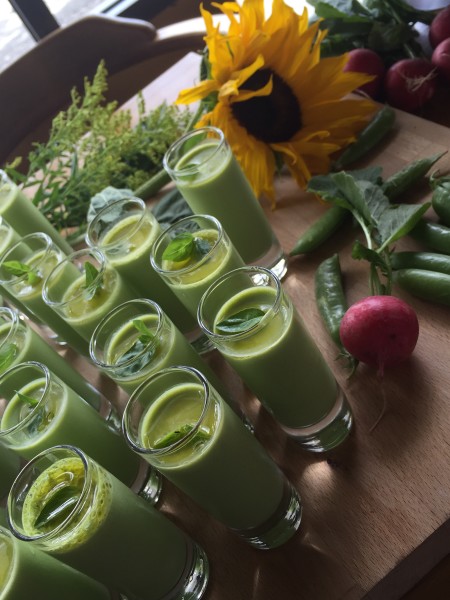 You will harvest seasonal produce from the extensive biodynamic vegetable gardens (27 varieties of tomatoes!) and use meat from the heritage breed cattle, pigs and chickens located directly on the property. You will learn to make pizza in the wood fire oven; master the tricks of hand-made pasta and forage for wild herbs and mushrooms in the surrounding woodlands.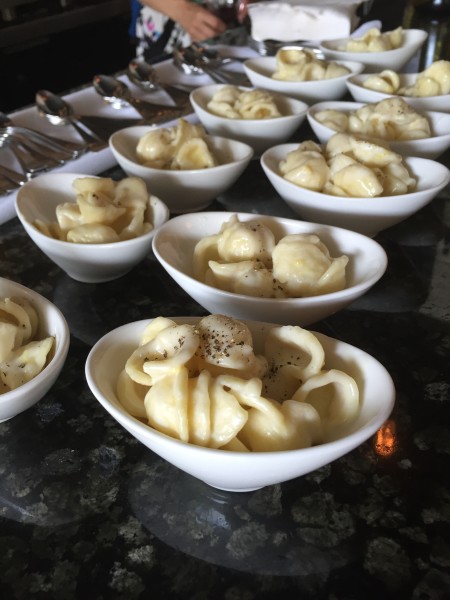 The trip will also include visits to Trebotti Winery in Orevieto for a wine tour, tasting and dinner; historic Viterbo and it's perfectly preserved medieval core, San Pelligrino and Tuscania Market and walled city centre.
Join us for a week of exploration, cooking, learning and laughing!
SEPTEMBER 25, 2016
TOUR ONLY – $3099.00
6 nights (7 days) accommodation at Casa Caponetti based on double occupancy
7 day guided culinary tour
All meals and wine included
Important Note: Unfortunately unable to accommodate gluten free allergies or vegetarian diets.
3 off-site day trips (including transportation). Trebotti Winery with dinner, Ancient Papal city of Viterbo with dinner and Tuscania local market with Lunch.
All applicable local taxes
Not included: transportation to/from Casa Caponetti, Tips (guides, servers, drivers etc), travel insurance, items of a personal nature.
To inquire about the experience, email Chef Dana directly at: [email protected] or [email protected], or contact her directly at 604-219-6550. Or visit our travel partner Travel Best Bets or Sol Kitchen for more information.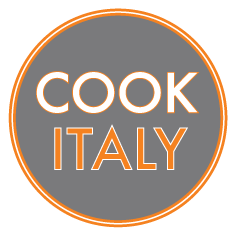 Contact
Dana Reinhardt
Social Media
Instagram: @cookitaly
Twitter: @cook_italy