The 8th annual FarmFolk CityFolk Okanagan Feast of Fields being held on Sunday, August 14th is now just a few weeks away.  Described as a wandering harvest festival, it showcases some of the very best of the region including chefs, farmers, fishers, ranchers, food artisans, vintners, brewers, and distillers.  Okanagan Feast of Fields highlights the connections between farmer and chef, field to table and farm folks and city folks.

This year, Okanagan Feast of Fields is bringing together almost 60 restaurants, wineries, distilleries and breweries into one beautiful location to celebrate the harvest season. Off The Grid Organic Winery in West Kelowna, a beautiful property with a view of Okanagan Lake and a grapevine bordering the property is our host farm for this culinary event of the summer season.  As a 'net-metered' winery, they have an exciting experience to offer from their solar panels to their straw bale wine shop and pygmy goats on the roof, they are organically minimizing their footprint with every bottle of wine they produce.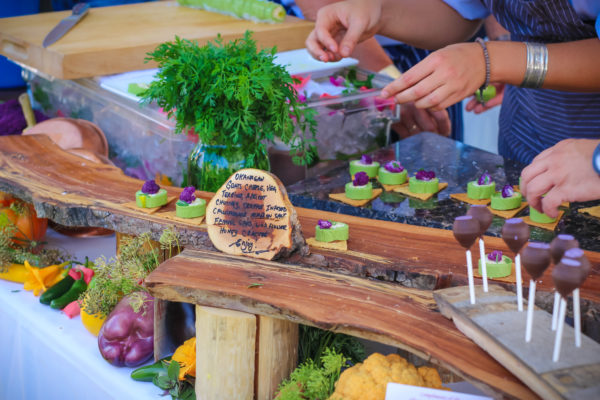 Okanagan Feast of Fields participants represent the best of the food and beverage scene in the valley.  This year we are excited to welcome the talented team from Relvas Catering and The Chef Instead/Taboo BBQ who will both be at the farm, plus delicious pizza thanks to Inferno Woodfire Pizza and we can all enjoy cooling ice cream being made with the Ice Cream Artisan and her liquid nitrogen.   We welcome back Chef Sleiman and his team from Old Vines Restaurant at Quails' Gate with a treat paired with wine from the winery, RauDZ Regional Table who have paired with Kalala Organic Estate Winery for the perfect bite, and Volcanic Hills Winery with their bistro Blu Saffron.  Two favorite community restaurants  Central and Bacaro  from downtown Kelowna are both joining Feast of Fields for their first time and we welcome back our friends from Summerhill Estate Winery, Predator Ridge, Krafty Kitchen and more.  New to the beverage lineup is award winning Bordertown Vineyards, Culmina Family Estate Winery, Maverick Estate Winery, Niche Wine Co plus the popular Firehall Brewery from Oliver along with an impressive list of wineries and cideries.  This year we are featuring vendors offering a variety of their products for sale so guests can even take home some of this culinary experience.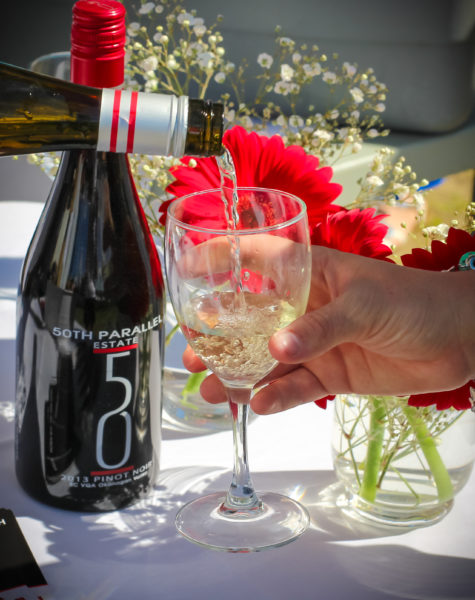 FarmFolk CityFolk is pleased to announce their lineup of sponsors who help make this fundraiser successful and memorable.  Choices Markets is our Gold Plate sponsor and ValleyFirst our Silver Spoon Sponsor with Edible Vancouver & Wine Country and Nature's Fare Bronze sponsors.   With the assistance of Kelowna InstaPrint, Canadian Linen and Uniform Service, Interior Portable Rentals, Avalon Event Rentals and Sysco, Okanagan Feast of Fields is a sell out year after year.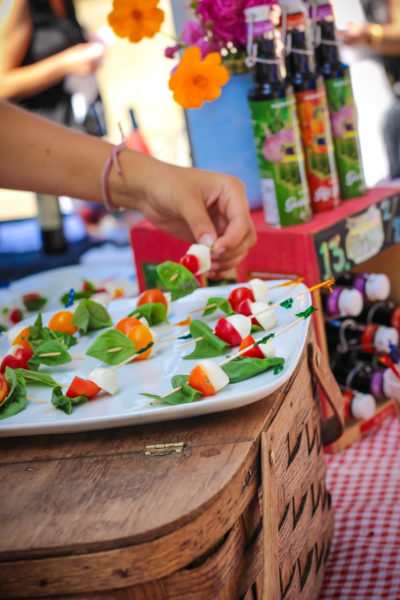 Tickets are available now at Choices Markets in Kelowna, Kelowna Tickets at Orchard Park Shopping Centre, our host farm, Off The Grid Organic Winery in West Kelowna and online at www.feastoffields.com
About FarmFolk CityFolk
Established in 1993 FarmFolk CityFolk is a not-for-profit society working to cultivate local, sustainable food systems across British Columbia. We are supported by grant-making foundations, private donors, volunteers and by funds raised at our annual Feast of Fields events in Metro Vancouver, on Vancouver Island and in the Okanagan. The funds we raise support our work both within these communities and across BC.
This year, FarmFolk CityFolk will celebrate our 50th feast with the Okanagan Feast of Fields being #48, Vancouver Island feast #49 on August 22 and Metro Vancouver #50 on September 11.