This past week, Vancouver Foodster hosted another of the ever popular Tasting Plates tours, this time in the Fraserhood area of East Vancouver. The perfect excuse to visit Vancouver's many, diverse neighbourhoods, Tasting Plates are self-guided tours that give you the chance to try a variety of tasty offerings from the participating restaurants, cafes and food trucks.
The Fraserhood tour kicked off at the Main Street Honey Shoppe where we were treated to a honey tasting and served honeycomb hor d'oeuvres. Located on Main Street at King Edward, the Main Street Honey shoppe offers all things honey, including specialty honey, pollen, and body care products.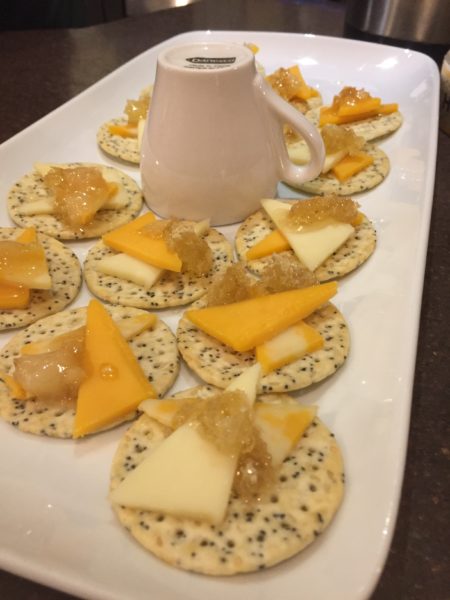 With the remaining stops all found on Fraser Street between Kingsway and 26th Avenue, we chose to start at the core of the Fraserhood neighbourhood, Kingsway and Fraser. Here, Straight Out Of Brooklyn was serving up slices of their New York style pizza. Thin crusted and fold-able, in typical New York fashion, we had a choice between four delicious pizzas:  the original – a Margherita pizza;  the white, which offered four types of cheese and a lot of garlic;  the spice – loaded with spicy salami and capicollo; and the classic, which was topped with pepperoni.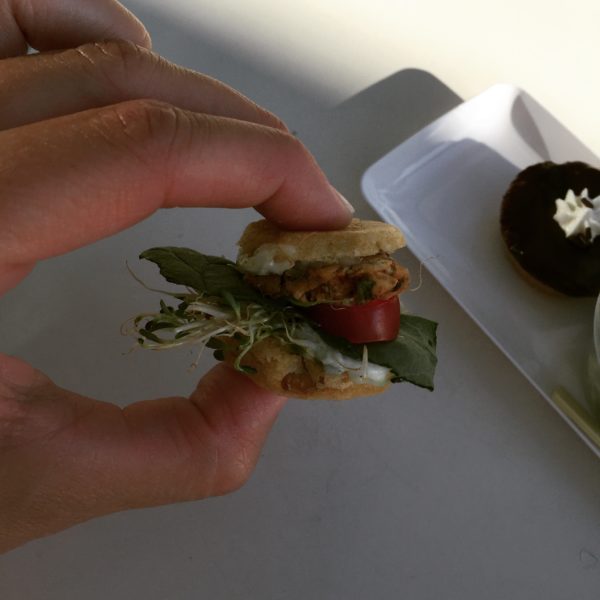 Offering a menu of gluten-free, organic, vegan and nut-free eats, the next stop on our tour was Chomp Vegan Eatery which also housed Fairy Cakes Bakery. Together they created a tasting plate with miniature samples of a few of their favourites, including the chomp slider, their creamy vegan Caesar salad and, for dessert, the fairy-o, a completely delicious chocolate topped tart.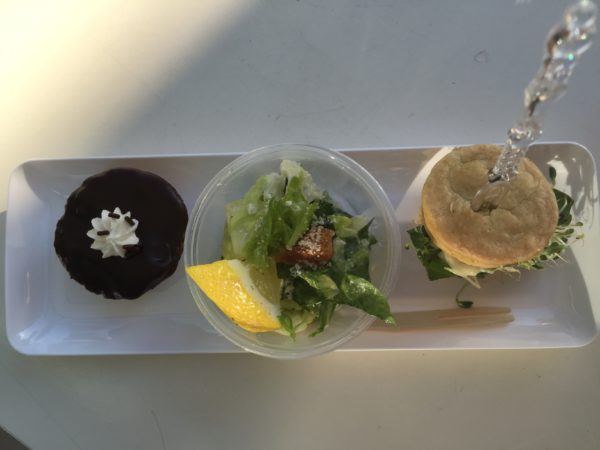 Moving further up Fraser Street, toward 24th Avenue, we stopped into Commodity Juicery. Although, several people arrived at this location around the same time, we were efficiently treated to several delicious, yet healthy samples. First, created as an energizing alternative to coffee, the Matchachino smoothie was a tasty blend that included kale, bananas, matcha, vanilla and almond milk. Next, we sampled the Green 2 Go smoothie bowl. Blended with cilantro, parsley and ginger, and topped with almonds and a mix of seeds, the Green 2 Go was loaded with flavour. Commodity was also sampling 2 of their tea-tails. Tea based drinks created using house-made infused maple syrups. These tea-tails were incredibly tasty and refreshing – perfect for sipping on hot summer days.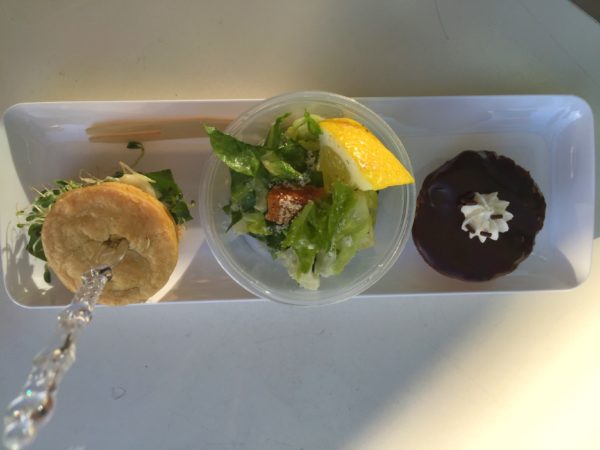 To finish the tour, we walked across the street to Nammos Estiatorio. Supporting local free-range farms and fish markets, Nammos offers authentic greek food, served family style. For our tasting adventure we were offered a plate with spanakotiropita, kokkinisto, a beef ragu served with greek egg noodles and grilled octopus served over a mushroom and fava bean puree. With a glass of their house sangria and a seat on their patio, it was a great way to end the evening.