A few of us were lined up at the registration desk in Lonsdale Quay early on Saturday morning, waiting for the 9:30 countdown so we could get our Tasting Maps for the North Vancouver Brunch Crawl. After a quick look at the menu sheet, we headed off.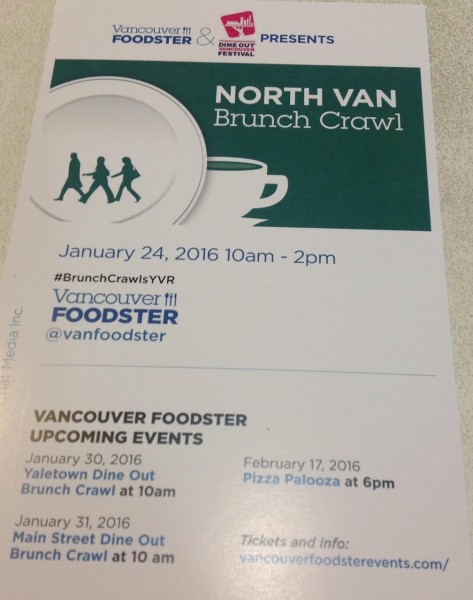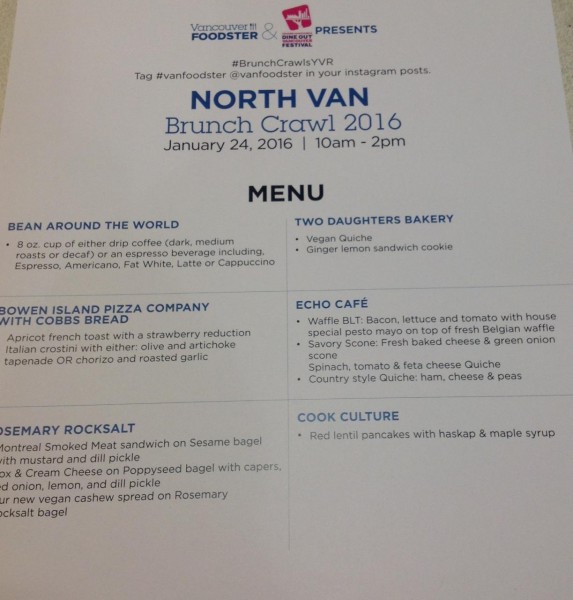 We started this North Van adventure up the hill and then worked our way down Lonsdale. We began at the Echo Cafe, a bright cheerful place tucked in on 14th just off Lonsdale and close to the hospital, police station and fire hall, so I am sure they have lots of regular customers.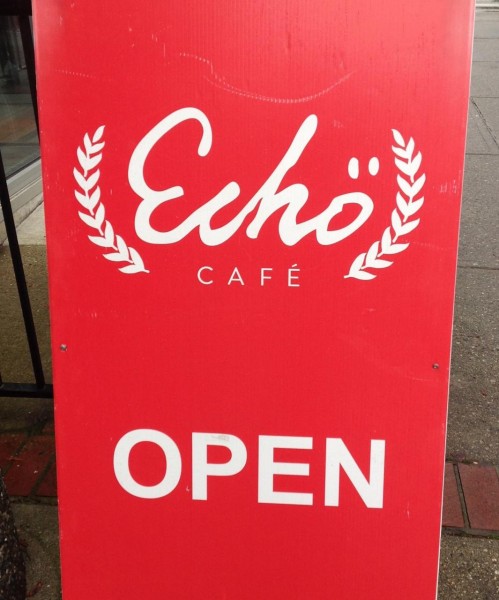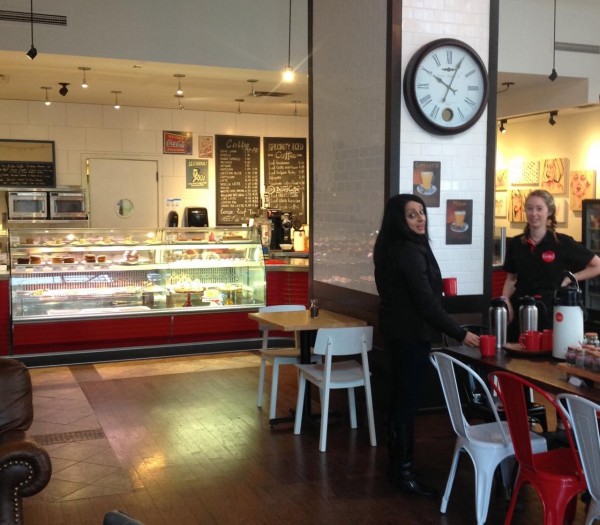 This was a great start to the day. We began with a Belgian waffle with bacon, tomato and lettuce with pesto mayo. Also on the plate was a savoury scone fresh baked with cheese and green onion as well as a choice of quiche, either the country style with ham, cheese and peas or spinach, tomato & feta.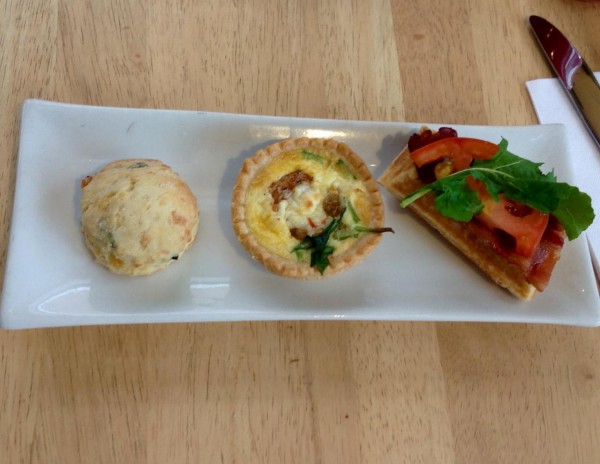 Next stop was around the corner and just a short walk down Lonsdale. Cook Culture is a foodies' delight with everything you could want for the kitchen. Their motto is "Play With Your Food – Better".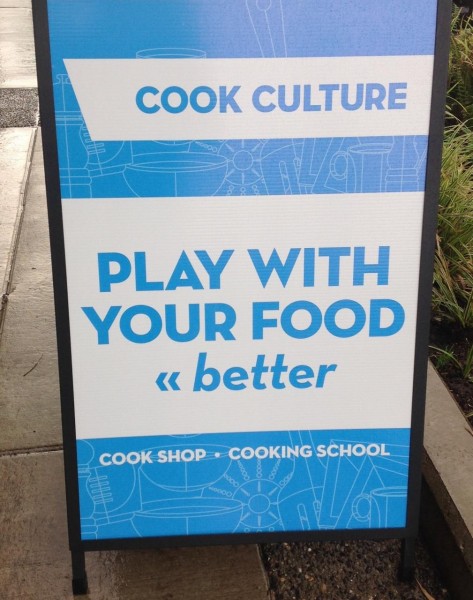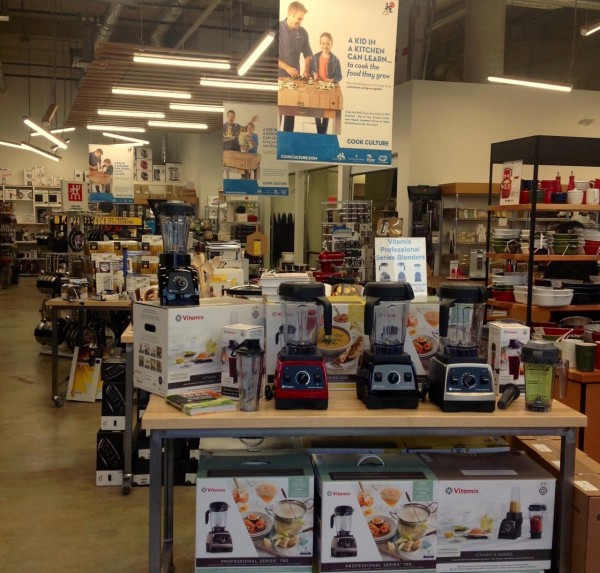 They carry an amazing selection of items to make any cook's heart beat faster. In addition, they have a demo kitchen and it was here were gathered to sample red lentil vegan pancakes with boreal forest haskap berries and maple syrup. The batter for these beauties was fermented for 48 hours. This was served along with a banana, mango, rooibos tea and coconut ice smoothie.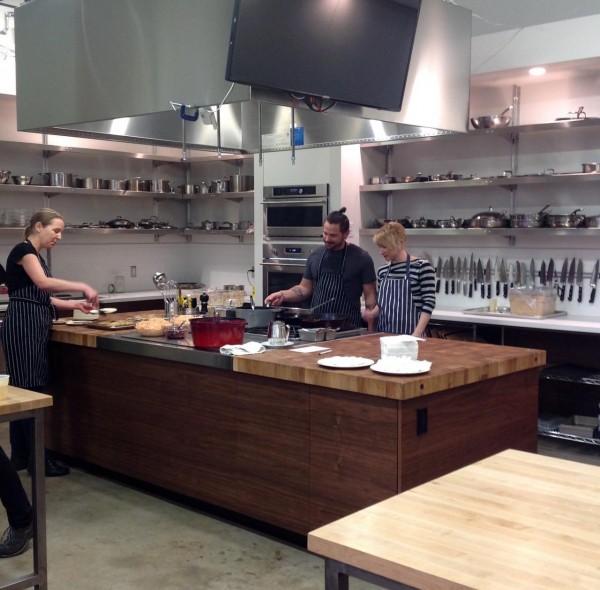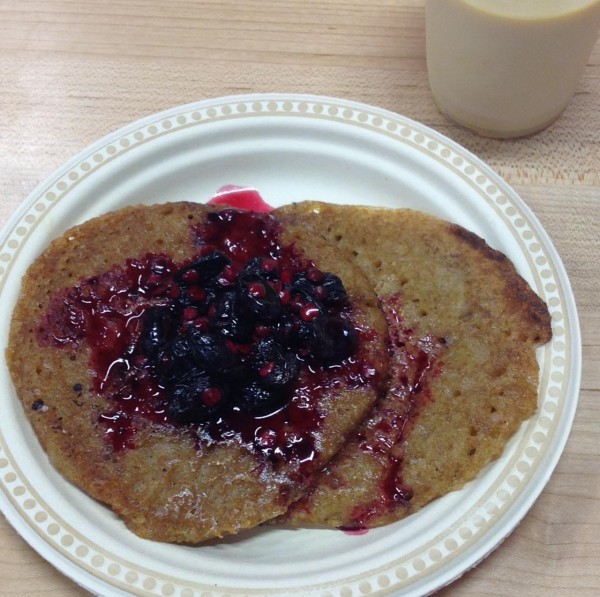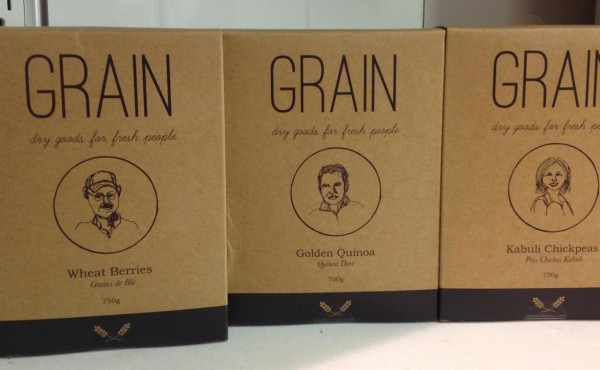 The chef here is Jonathan Chovancek, the husband of Lauren Mote, mixologist, sommelier.and bar manager of the downtown Vancouver hotspot UVA Wine & Cocktail Bar, and co owner of Bittered Sling. Can you imagine getting a dinner invite to their place? What lucky friends they must have Jonathan is clearly passionate about all things food and I'd love to take one of his three – course, three – hour cooking classes. These are the type of classes where you eat your homework.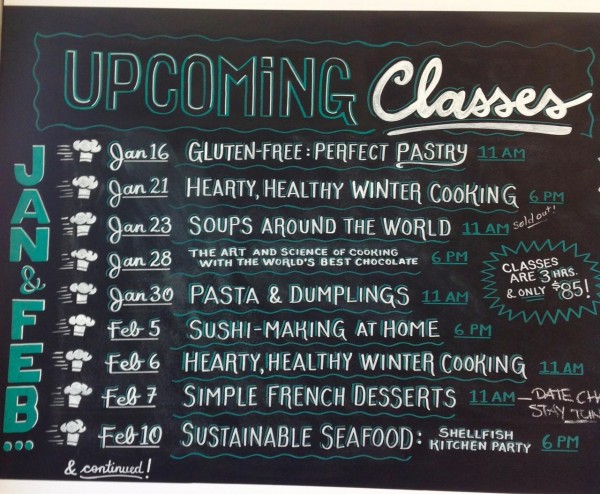 Across the street and up a block or two was Rosemary Rocksalt. This corner 'bagelry' was busy with weekend regulars, many who were in for their hearty looking Breakfast Bagels.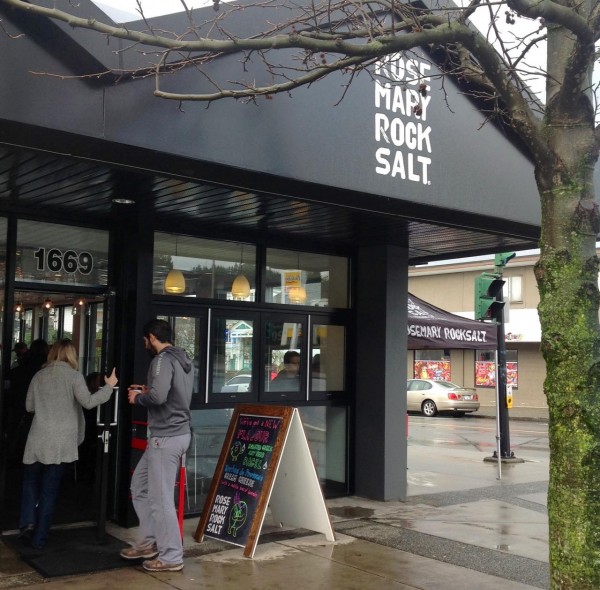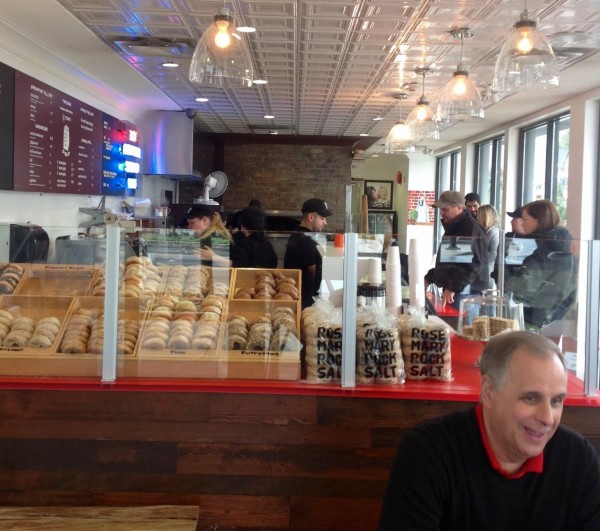 We were treated to samples of a Montreal smoked meat sandwich on a sesame bagel with mustard and dill pickle, lox and cream cheese on a poppyseed bagel with capers, red onion, lemon and dill pickle and a vegan cashew spread on rosemary Rocksalt bagel. Thank goodness the samples weren't any bigger as these bagels were anything but wimpy. Other than an encounter with the manager of the nail spa next door who blocked our car in the parking lot (there was no 'reserved' sign), this was another very enjoyable stop.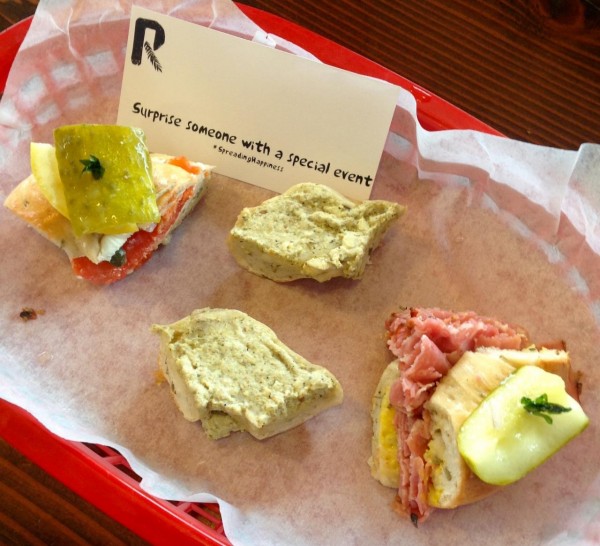 Toward the bottom of the hill, we stopped in at the laneway Two Daughters Bakery where we picked up our takeaway vegan quiche and a very tasty ginger lemon sandwich cookie.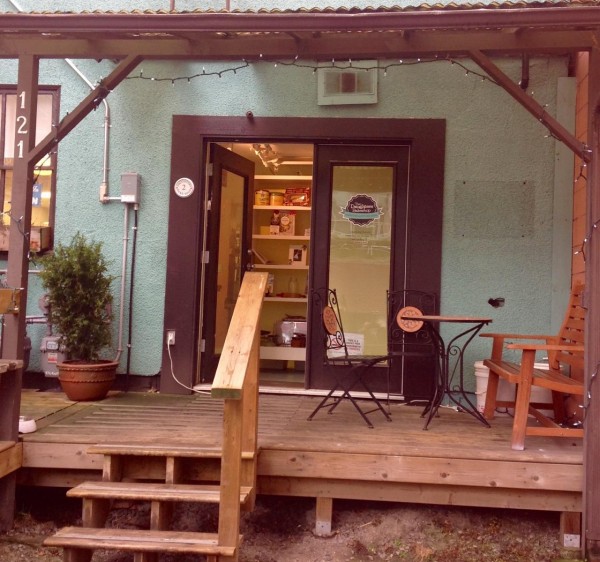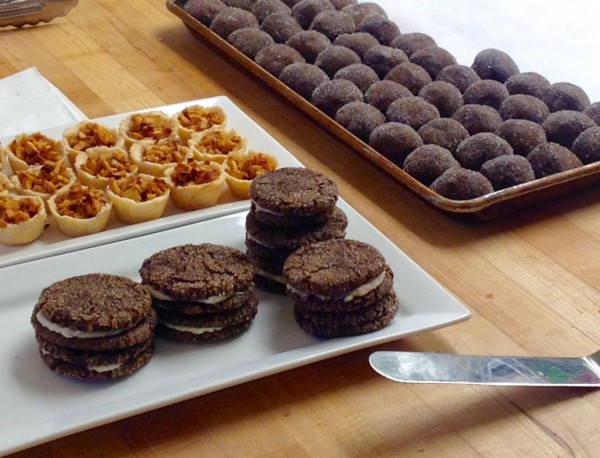 Two Daughters is very popular especially with anyone looking for gluten-free baked goods, but don't think that gluten free means anything lesser. It doesn't. It's a bakery and bakeries are always filled with yummy treats. Two Daughters is worth looking for. For a good laugh, be sure to check out their web site and read, "About Us".
Then it was back to the Quay and a much needed break at Bean Around the World for a coffee and a cup of tea. Aahhh. This coffee café is a favourite spot to relax for shoppers and those out for a stroll along the waterfront.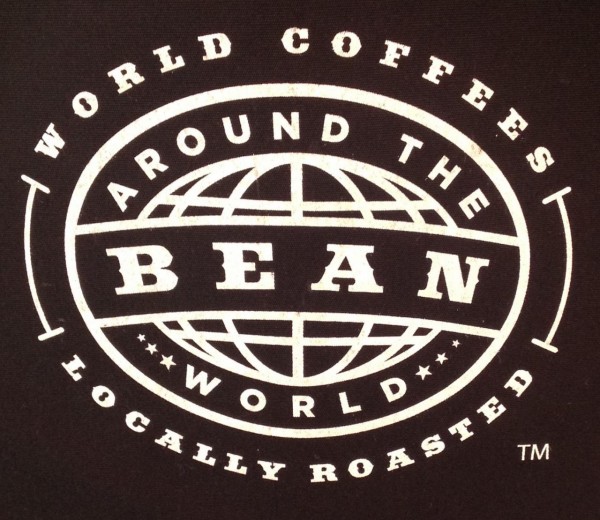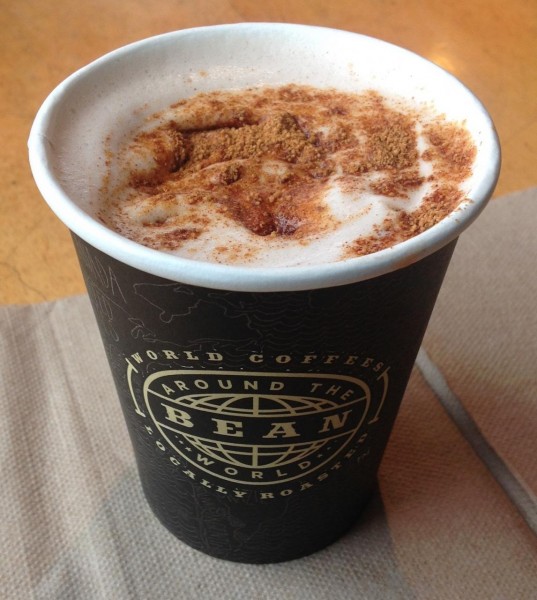 The last stop for us was Bowen Island Pizza Company who had teamed up with Cobbs Bread. Many others had made this their first stop so it was quite quiet by the time we got there and were able to relax and enjoy our apricot French toast with strawberry reduction and an Italian crostini with chorizo and roasted garlic.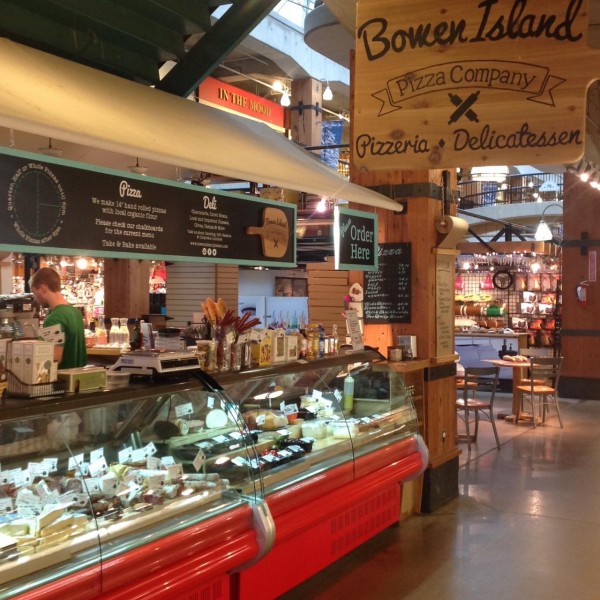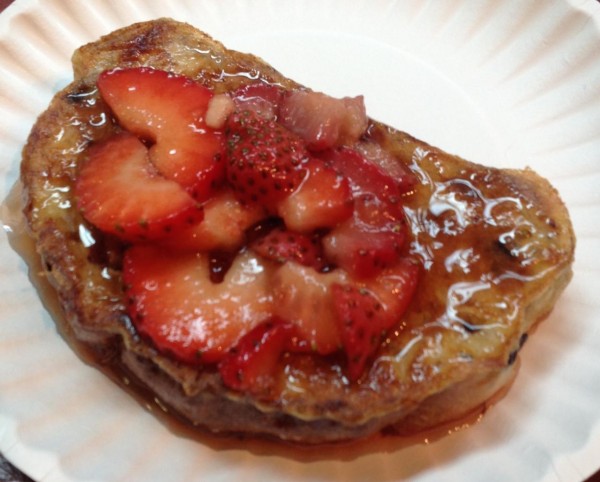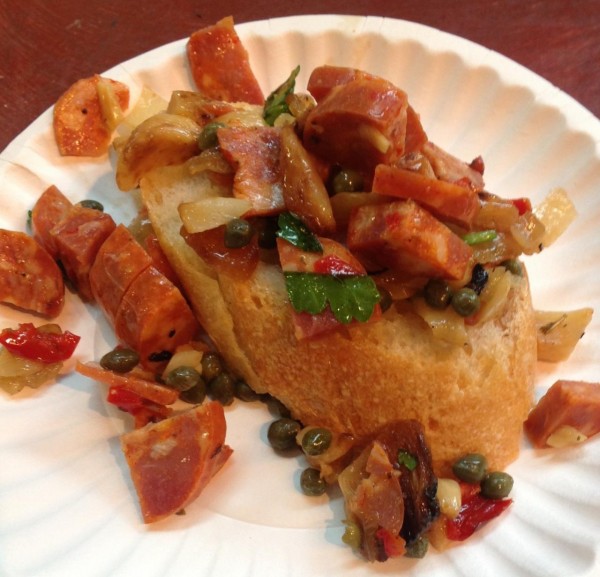 North Vancouver Brunch Crawl – what a wonderful way to start a weekend.
Be sure to check out the upcoming Pizza Palooza on February 17th, Vancouver Foodster's next event.