Vancouver Foodster: Brunch Crawl YVR – Yaletown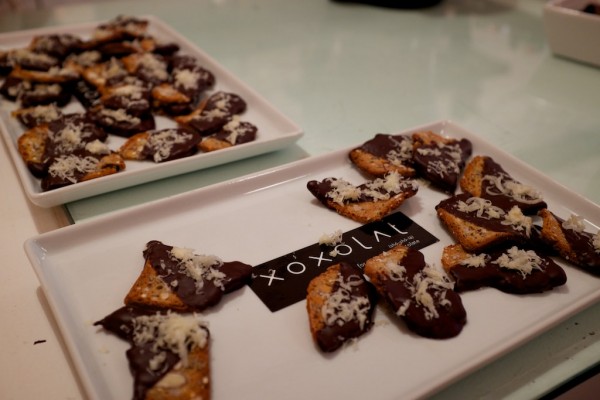 On a rainy Saturday morning, the line-up for the Brunch Crawl presented by Vancouver Foodster began to form. Everyone seemed hungry and craving their morning coffee as the sweet smell of chocolate wafted out of Xoxolat but with great hospitality, the owner started serving her selections. Although a small store, there was an efficient lineup to pick up your two hot chocolates, one floral/fruity and the other spicy and dark. Along with the decedent beverages, we were offered unique tastes of chocolate dipped cheddar crisps, feta and black truffle chocolate. Some people weren't looking to have chocolate as their first taste of the day but I could not be happier. The spicy hot chocolate paired with the savoury crunch of cheddar was a nice amuse bouche to being the rainy walk through Yaletown.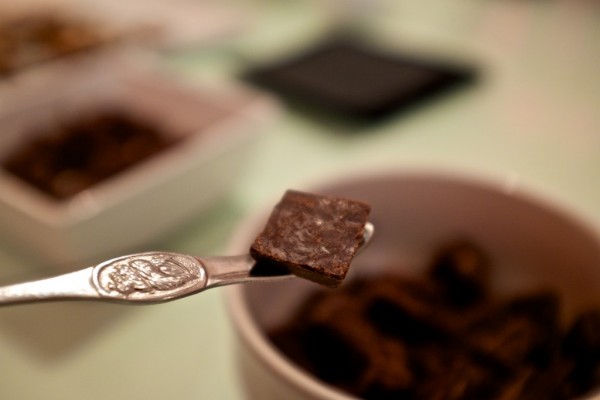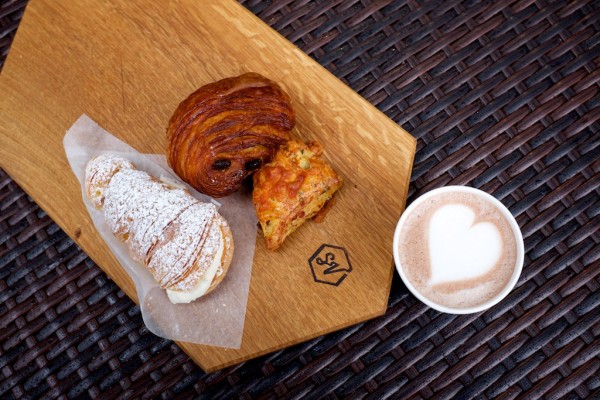 With the taste of chocolate and coffee on my mind, the next stop was Small Victory Bakery. Located next to the Yyoga studio, I always wander past and admire their vast selection of cakes, marble and wood boards. Their offerings for the brunch were simple yet delicious. A cup of cappuccino and and a box of delightful treats. A flaky Pain au chocolat, a moist cheese scone, and an Apollini filled with decedent vanilla bean cream were my first bites of food for the day. I will definitely be coming back for their cakes.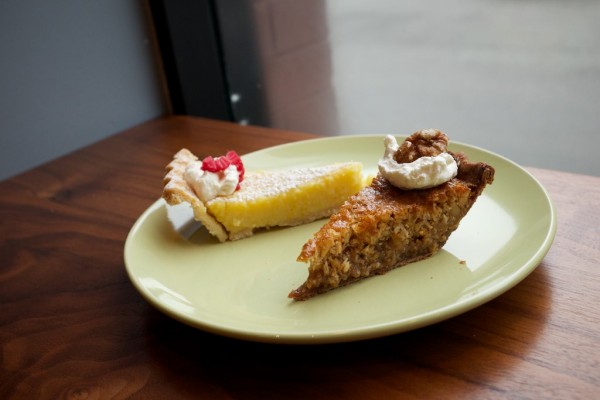 Wired on caffeine and sugar, I wandered to Lime and Moon for a slice of their gluten-free pie. I had heard all about them and their success on Bowen Island so I was very excited to try their selections. Their gluten-free meyer lemon tart had the appropriate amount of acidity versus sweetness while their chocolate crusted walnut pie was a representation of winter flavours in a pie. The brown sugar gave an extra nuttiness to the walnut pie while the lemon zest in the tart was a delightful palette cleanser.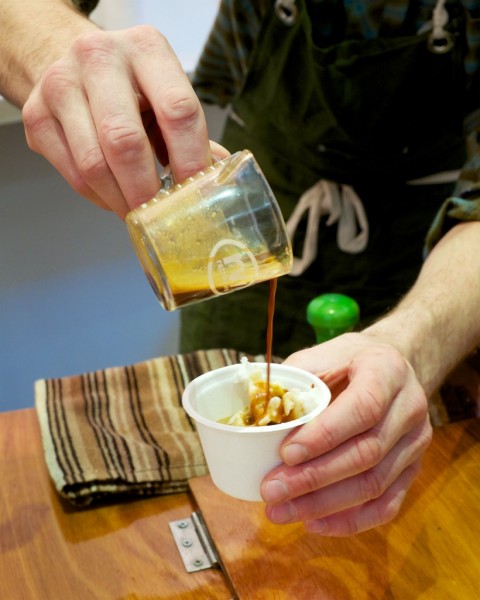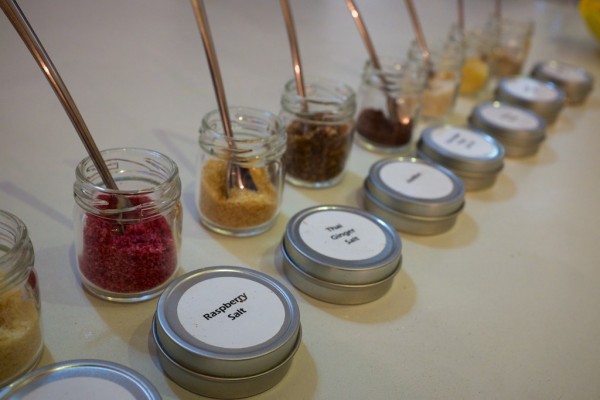 I continued on the sugar-filled brunch with a visit to the much anticipated Nice Vice Cream shop who occupied a space at the Glen Arthur Outlets but are working on opening their shop in Yaletown. The owner, Chris, was as excited as we were and told us all about their creations and background. With a cold brew affogato in hand, I could not take any more sugar but their flavour offerings were amazing. From avocado to matcha and all the "regular" flavours in between, they thought about it all. Did I mention there is 0% dairy and it's vegan? Something unique on top of their branding and product was the flavoured salts. I cannot wait for them to open shop!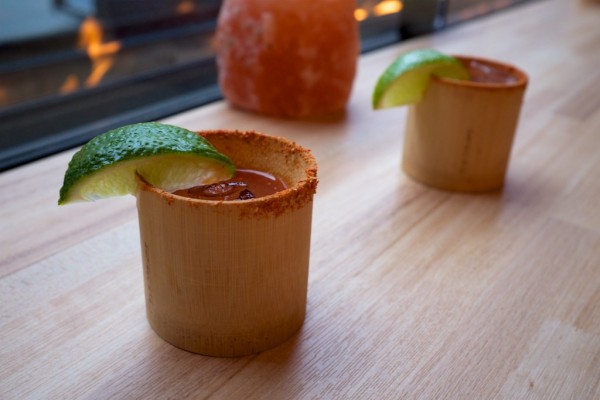 Down the road was Zend Conscious Lounge where they serve organic and gluten-free food. Finally, a health conscious restaurant that I wouldn't feel guilty eating at. We began with a caesar and a brunch trio. Sweet potato pancake with spiced pear, a roasted vegetable cashew-based quiche and a matcha crepe with seared fruit. I am a sucker for spiced pears and surprised at how everything on the plate was light and had subtle flavours rather than overpowering elements.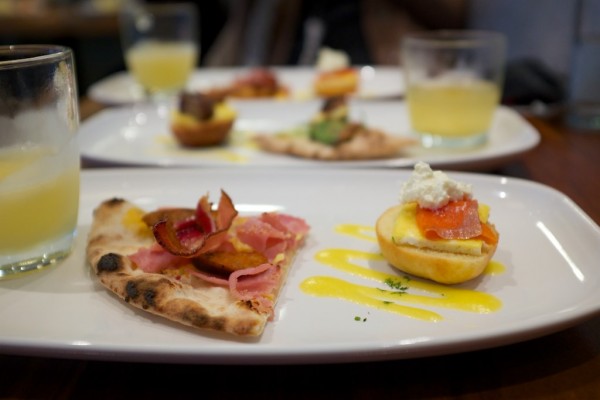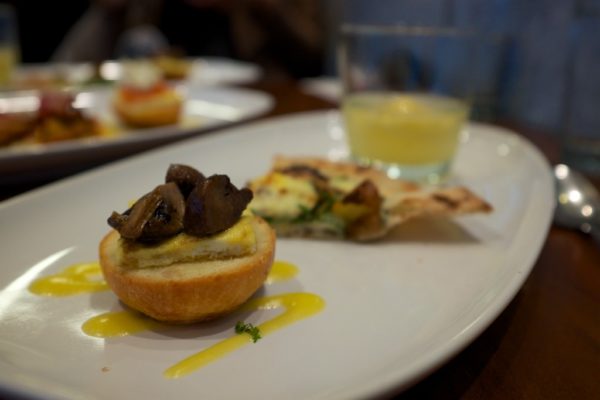 Last on the list was none other than Bella Gelateria on Marinade serving up some Napoletano pizza with pancetta and sausage, smoked salmon on brioche and a mimosa with creamsicle sorbetto. Bella Gelateria has a huge name in gelato but their pizzas are just as delicious. The fluffy light crust with a smooth cheese and smokey pancetta was a great way to end a sugar filled brunch crawl while still enjoying their famous gelato in the mimosa. (There was a vegetarian option as shown above…a mushroom on brioche beside a spinach potato pizza). If I could complete my experience with another affogato, I would have but having prosecco as the last taste isn't so bad either.