Join Chef Dana Reinhardt in exploring the incredible bounty of Lazio, Italy. The farm is covered with olive trees and vineyards and boasts a beautiful pool and vistas. This beautiful area is also home to many ancient Etruscan necropolis and ruins.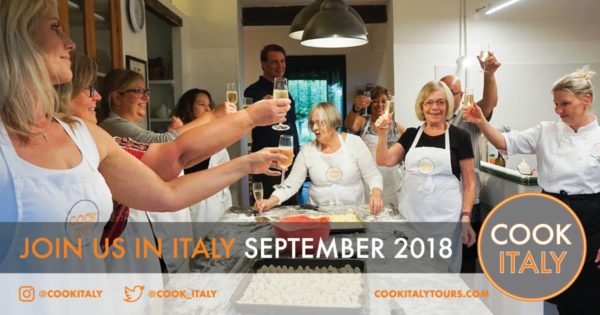 We will harvest seasonal produce and use meat from the heritage breed cattle, pigs and chickens located directly on or in proximity to the property. We will learn to make bread in the wood fire oven; master the tricks of hand-made pasta and forage for wild herbs and mushrooms in the surrounding woodlands.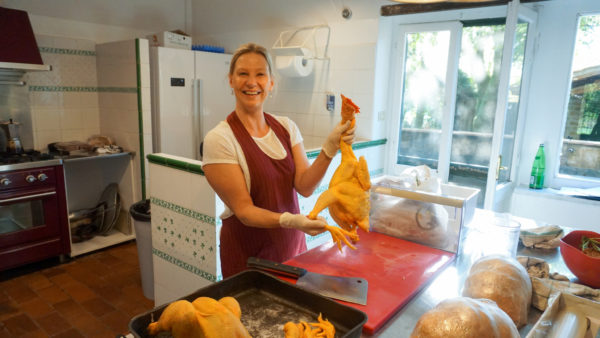 The trip will also include visits to Sergio Mottura Winery for a wine tour of the Champagne cellars, wine tasting and dinner in Sergio's Wine Hotel; historic Tuscania with a visit to the local market and lunch in the medieval Abbey of San Giusto and we will make sheep's milk Pecorino and Ricotta with an artisan cheesemaker.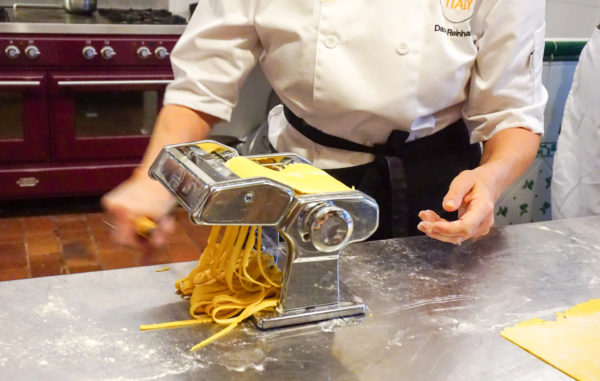 Join us for a week of exploration, cooking, learning and laughing!
Now Booking for 2018: September 17 to 22
TOUR ONLY $3,799.00
5 nights (6 days) based on double occupancy
6 day guided culinary tour
All meals and wine included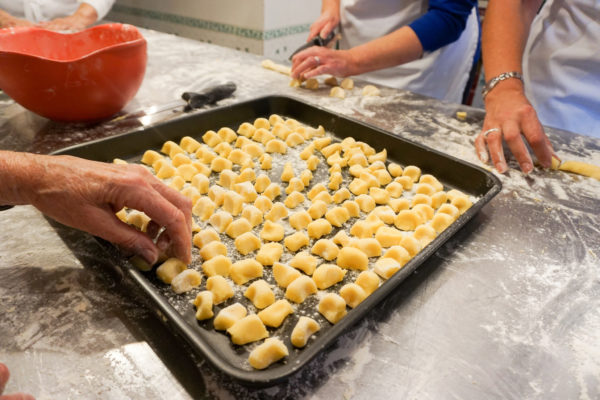 Note: Unable to accommodate gluten free, allergies, or vegetarian diets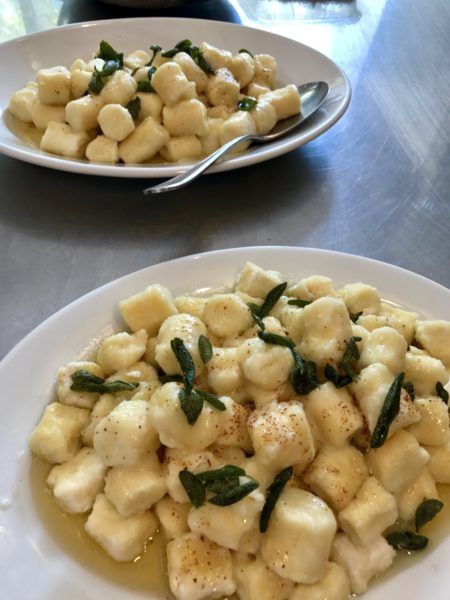 4 off site day tours (including transportation): Sergio Mottura Winery dinner, Ancient Lost City of Civita de Bagnoregio , cheesemaking with Artisan cheesemaker, medieval Tuscania's local market with lunch at the San Giusto Abbey
All applicable local taxes included
Not included: Transportation to/from the Farm, tips (guides, servers, drivers, etc), travel insurance, items of a personal nature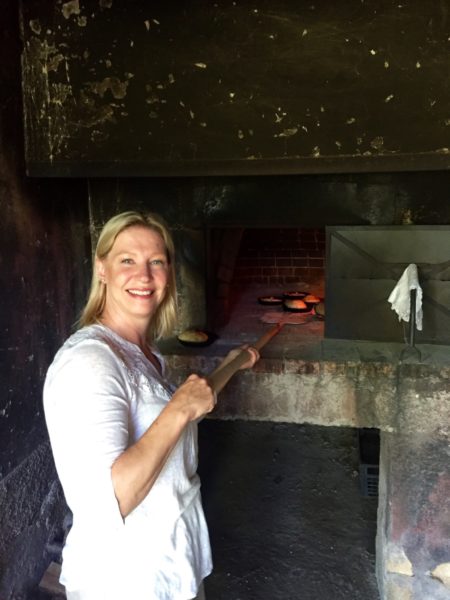 Dana began her career in the hospitality industry at the age of 12, spinning cotton candy and selling corn dogs at the PNE. Her father was in the wine importing business for many years and instilled a love of wine, food, and travel.
Dana's culinary fate was sealed when, after managing several flagship Vancouver restaurants in her early twenties, she followed her passion into the kitchen, completing her formal chef's education at Dubrulle Culinary School and launching her extremely successful inaugural venture, Cellar Door Restaurant at Sumac Ridge Winery in the Okanagan. To deepen her craft further, Canada worked at the storied River Cafe in London, England, an experience that continues to fuel her creatively to this day. Inspired and emboldened by what she learned there, she returned to Vancouver and launched one of the most innovative and awarded small plates restaurants in Vancouver's culinary history, CRU.
Dana is now the principal SOL Kitchen Consulting, a food and hospitality consulting company, where she can take full advantage of her experience on both sides of the path for a diverse range of clients, from fast-casual restaurants like Noodlebox to being the representative in Canada for New Zealand, for whom she served as Chef Ambassador to local food producers like Windset Farms.
After many trips to Italy, Dana is realizing a life long dream of hosting cooking classes and culinary adventures in Tuscania, Italy. Dana has created her Cook Italy Tours and will be hosting the next tour in September of 2018. Visit her website Cook Italy for more information.