Beaucoup Bakery & Café celebrates the arrival of summer with several new additions to its popular line-up. For a limited time, starting today, June 21, 2016, customers can enjoy an indulgent-worthy Peanut Butter & Jelly Ice Cream Sandwich, BC Blueberry Yuzu Double Baked Croissant, Seasonal Berry Tart, and savoury Romesco Tomato Flatbread with Salsa Verde.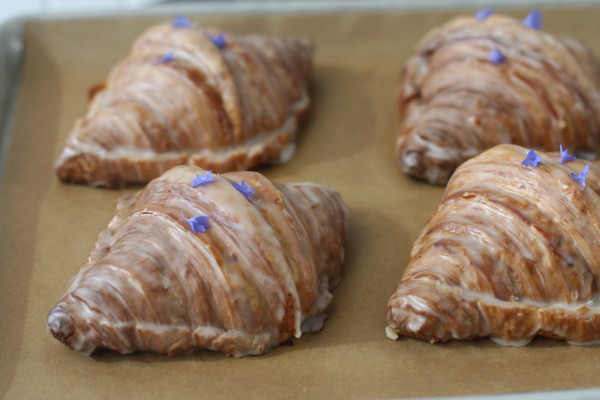 "This summer, we really wanted to showcase the best our province has to offer in terms of fresh fruit like BC blueberries, strawberries, and raspberries, and also offer a chilled new alternative with the ice cream sandwich," explains Jackie Kai Ellis, owner of Beaucoup Bakery. "All items are wonderful for a snack outdoors as well. Think picnic, beach-going, patio dining, and garden parties."
The Peanut Butter & Jelly Ice Cream Sandwich ($5.00) is filled with Beaucoup Bakery's housemade strawberry ice cream with strawberry jam, enveloped between two peanut butter cookies and rolled in roasted peanut powder.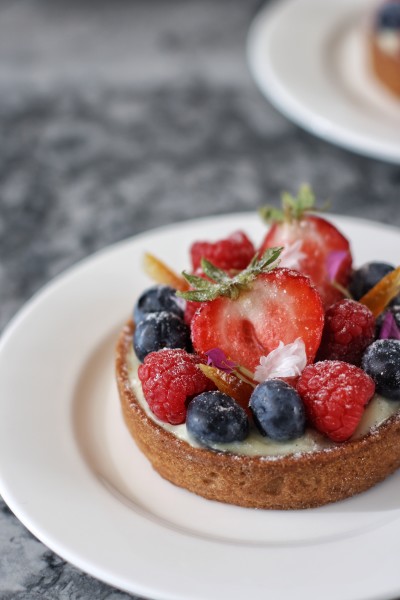 The Seasonal Berry Tart ($5.50) highlights the best of BC's berries with an almond frangipane base, candied orange peel, orange zest, vanilla pastry cream, and lots of berries on top.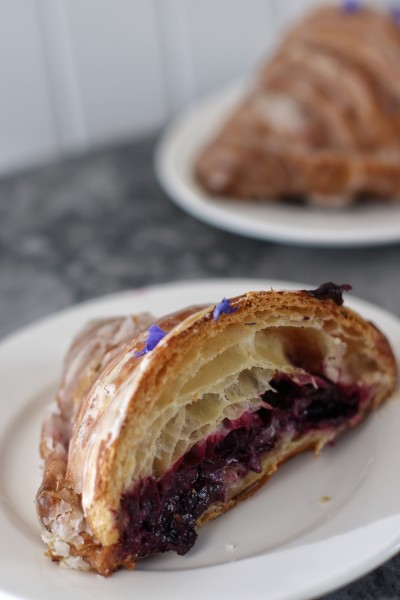 Just in time for BC blueberry season, the Blueberry Yuzu Double Baked Croissant ($4.75) is packed full of blueberry antioxidants in a blueberry cassis compote and features a yuzu almond frangipane and yuzu lemon glaze.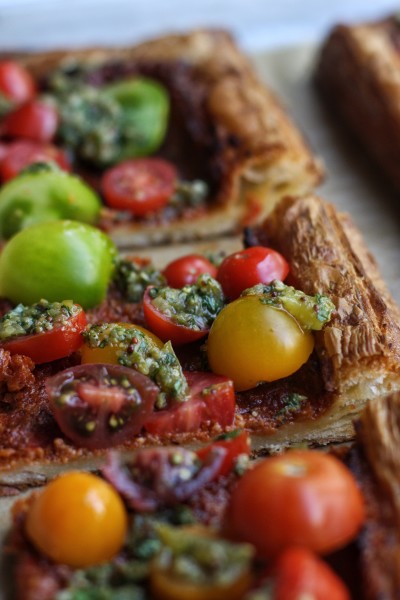 On those hot summer days, the Romesco Tomato Flatbread with Salsa Verde ($4.75) is a great layered pastry creation with house-made romesco sauce, fresh tomatoes, and salsa verde.
All items are made fresh daily and can also be pre-ordered for pick-up in large quantities. For more information, please visit www.beaucoupbakery.com.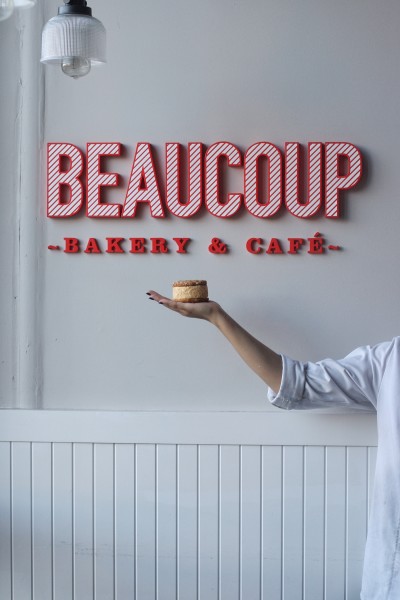 About Beaucoup Bakery
Beaucoup Bakery & Café opened its doors in December 2012, offering French-inspired pastries and childhood favourites with some unique twists by owner Jackie Kai Ellis. The reason for opening Beaucoup Bakery was simple, to leave the world a happier place, even if through something as simple as a cookie. The company's priority is to put care and pride into everything it does, from the ingredients used and the little details that go into the baking, through to the way the company treats valued customers and friends.
Beaucoup Bakery | 2150 Fir Street, Vancouver, BC, V6J 3B5 | 604-732-4222 |
Twitter: @BeaucoupBakery | Instagram: @beaucoupbakery |
Facebook: /beaucoupbakery | www.beaucoupbakery.com