Beaucoup Bakery & Café (2150 Fir Street) gives winter's favourite nut a starring role this season with the release of four new holiday pastries: Lemon Chestnut Croissant, Roasted Mushroom Chestnut Tarte, Coffee Mont Blanc, and Chestnut Panettone Feuilletée. Available starting November 15, 2016, customers can pre-order these new treats or pick them up at the bakery fresh each day.
"I fell in love with chestnuts in France, where in winter months, vendors would roast them on street corners, chocolatiers would have mounds of candied chestnuts in window displays and atop the classic Mont Blanc where I did my internship," explains Jackie Kai Ellis, owner of Beaucoup Bakery. "Chestnuts and the holidays are so intermingled we thought it would be the perfect inspiration for our new line of winter pastries. Hopefully they will become seasonal favourites."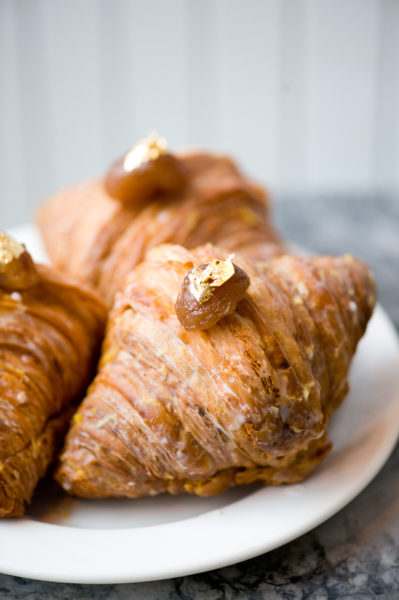 The Lemon Chestnut Double Baked Croissant ($4.75) is filled with a dark golden chestnut purée in Beaucoup Bakery's signature butter croissant and brushed with a refreshing lemon glaze.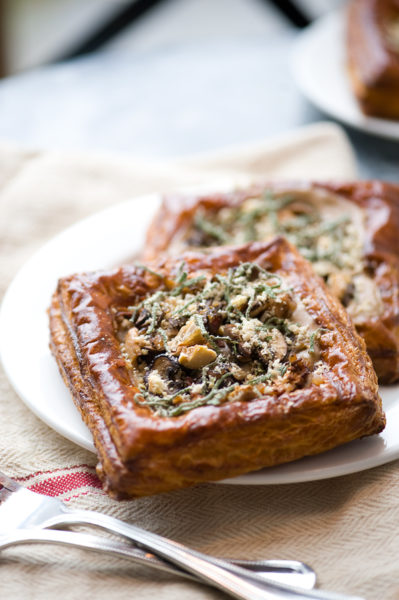 A savoury option, the Roasted Mushroom Chestnut Tarte ($5.50) is topped with roasted mushrooms, herbs, chestnut pieces, and chestnut cream on layered pastry.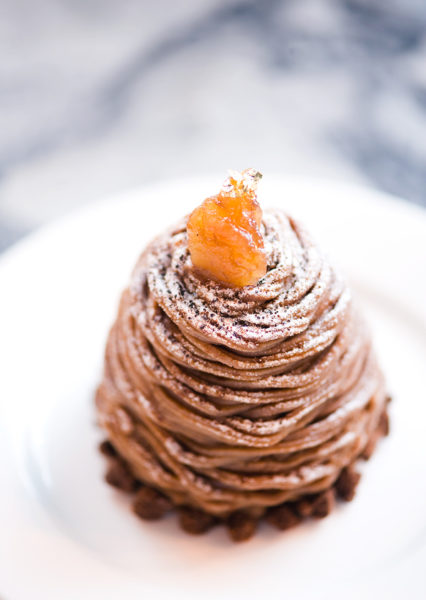 Coffee Mont Blanc ($6), Beaucoup Bakery's take on the traditional chestnut dessert, includes chesnut vermicelli, coffee crème Chantilly, and crunchy meringue with coffee streusel crumbs.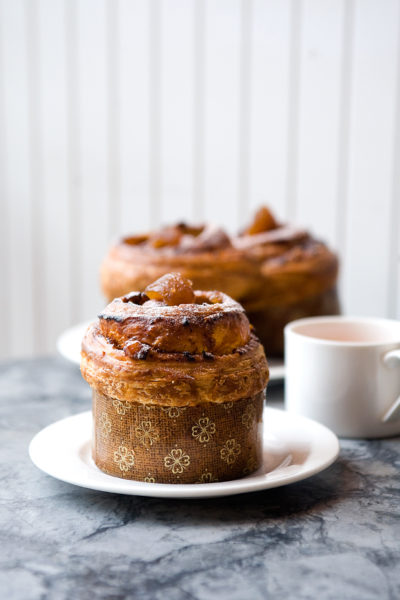 A beautiful Chestnut Panettone Feuilletée ($4.95) is made with chestnut chunks, candied lemon peels, and rum-soaked raisins rolled in a flaky pastry. It is finished with a roasted chestnut glaze.
In addition, due to popular demand, Beaucoup Bakery has designated December 23 and 24 as pre-order pick-up only days (no walk-in pastries but drinks are available). Customers can order from the Beaucoup Classics Holiday Menu which includes our Butter Croissant, Pain au Chocolat, Petit Pain au Chocolat, Kouign Amann, Almond Double Baked Croissant, Chocolate Almond Double Baked Croissant, and Cinnamon Scrolls and call 604-732-4222 or email hello@nullbeaucoupbakery.com to pre-order their treats.
For more information, please visit www.beaucoupbakery.com.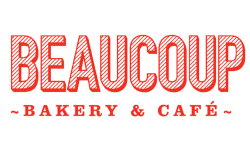 About Beaucoup Bakery
Beaucoup Bakery & Café opened its doors in December 2012, offering French-inspired pastries and childhood favourites with some unique twists by owner Jackie Kai Ellis. The reason for opening Beaucoup Bakery was simple, to leave the world a happier place, even if through something as simple as a cookie. The company's priority is to put care and pride into everything it does, from the ingredients used and the little details that go into the baking, through to the way the company treats valued customers and friends.
Beaucoup Bakery | 2150 Fir Street, Vancouver, BC, V6J 3B5 | 604-732-4222 |
Twitter: @BeaucoupBakery | Instagram: @beaucoupbakery |
Facebook: /beaucoupbakery | www.beaucoupbakery.com