Popular Dinner Series Returns to Restaurant's Wrap-Around Outdoor Patio this July, August
Boulevard Kitchen & Oyster Bar has announced the return of its wildly popular Sunday Seafood Boil Series, which was a sold-out success in its inaugural year last summer and will again take centre stage on the restaurant's streetside patio in the heart of downtown Vancouver this July and August.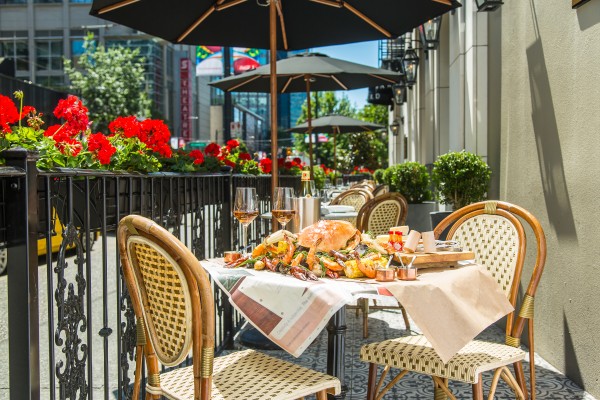 Beginning at 6:30 p.m. on July 10 and continuing each Sunday through Aug. 28, Chef Alex Chen and team will serve up a fresh-caught bounty of jumbo prawns, clams, mussels, crawfish and Dungeness crab with all the fixings — including potatoes, corn, bacon cornbread and dessert — for a series of classic, East Coast-inspired seafood boils served family-style on communal tables.
Upon arrival, guests will be treated to a VIP reception featuring complimentary glasses of Haywire's 'The Bub', a sparkling wine blending Pinot Noir and Chardonnay grapes from the Okanagan Valley, before tucking into a veritable seafood feast piled high on butcher's paper.
"We were thrilled with the overwhelming response to our inaugural Seafood Boil Series last year, so it was an easy decision for us to bring it back again in 2016," says Boulevard Director of Operations Steve Edwards. "Chef Alex is already renowned for his seafood-focused menu, and these events truly give his classic technique and training the spotlight that it deserves."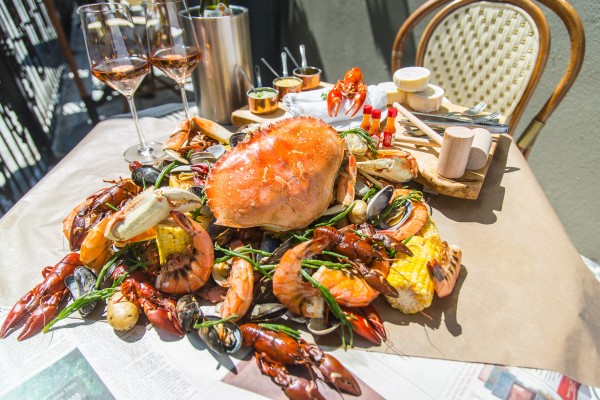 – SUNDAY SEAFOOD BOIL MENU –  
Haywire 'The Bub' Sparkling Wine Reception
Grilled Romaine Heart, Crispy Egg, Marinated Tomatoes, Old Bay Buttermilk Dressing
Crawfish, Jumbo Prawns, Clams, Mussels, Dungeness Crab, Potatoes, Corn
Drawn Garlic Butter, Spicy Remoulade, Green Goddess Sauce and Crumbled Chorizo Sofrito  
BLVD Bacon Cornbread
BC Blueberry Pie, Lemon Curd, Yogurt Sorbet
TICKETS
Tickets for Boulevard's Sunday Seafood Boil Series on July 10, 17, 24 and 31 and Aug. 7, 14, 21 and 28 are available online at www.boulevardvancouver.ca/events for $59 per person plus beverages, tax and gratuity, based on a minimum of two guests.
For the latest news about Boulevard, register for the restaurant's e-newsletter at www.boulevardvancouver.com, become a fan of /blvdyvr on Facebook or follow @blvdyvr on Twitter and Instagram.
ABOUT BOULEVARD KITCHEN & OYSTER BAR | Located at the iconic Sutton Place Hotel in the heart of downtown Vancouver, Boulevard Kitchen & Oyster Bar provides a unique showcase for the culinary vision of Executive Chef Alex Chen. With an innovative approach that blends a respect for the past with a celebration of the present, Chen's seafood-focused menu is grounded in classical technique and training, while artfully infusing casual West Coast flair and creative hints of his international influences. Paired with exceptional service, a wide-ranging selection of wine and cocktails and true European ambiance in a traditional-yet-modern setting, Boulevard offers breakfast (6:30 to 11 a.m.), lunch (11 a.m. to 4 p.m.), dinner (5 to 11 p.m.) and late night service until 1 a.m. seven days a week, as well as weekend brunch from 11 a.m. to 3 p.m. and Happy Hour from 3 p.m. to 6 p.m.
845 Burrard Street, Vancouver, B.C. V6Z 2K6 | 604-642-2900 | www.boulevardvancouver.ca