A tribute to Maya and all dogs who make a difference in our lives
In honour of their much loved family dog Maya, who was tragically hit by a car and passed away, the Kwan family has chosen to both  celebrate and say goodbye on July 15 at their restaurant Kaya Malay Bistro (1063 W Broadway) with a fundraiser for the Pacific Assistance Dogs Society (PADS) from 6pm to 10pm.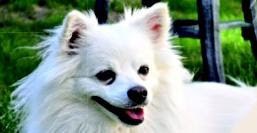 Admission is by donation ($5 minimum) to attend the event. Reservations can be made at kayamalay.com or by calling (604) 730-9963.
Kaya Malay will host a PADs fundraiser in honour of their much loved family dog Maya.
The evening will include live music, complimentary Southeast Asian tapas, and a 10% off Kaya discount card.
Recommended is the option of a three-course dinner for $35.00, and for an additional $5, pair Haywire Lunar wines, which were generously donated by Okanagan Crush Pad owner and long time PADS supporter, Christine Coletta.
Net proceeds of the evening will be given to PADS in order to support their goals in training dogs to make a difference in the lives of people with physical disabilities.