Summer lasts longer in the Okanagan and it's always wine o'clock in Oliver Osoyoos Wine Country. Festivities continue this fall with the Wine Capital Festival Weekend on October 1 and 2, 2016. Harvest time is still sunny season for BC's wine country and three exciting outdoor events celebrate the region's grapes with feasts, festivals and, of course, lots of wine.
Take your loved one, and a packet of mints, to Hester Creek Garlic Festival from 11am-5pm on October 1. Celebrating the humble yet mighty garlic, this is the fifth annual festival that focuses on the fragrant bulb and this is a unique chance to meet local growers and taste samples of garlic, wine and food from Hester Creek and Terrafina Restaurant. Live entertainment will provide a soundtrack to the aromatic festival and admission is by donation to raise funds for the Farm to Table Lunch Program at a nearby Oliver elementary school, which feeds students with fresh farm produce twice a week between October and May.
After chowing down on garlic, revellers can make their way to Oliver Community Park between 6-10pm on October 1 for Cask & Keg: an outdoor evening event that says cheers to the region's craft distilleries, breweries and cider makers. Live entertainment from Moontricks and tasty treats from local food trucks make this a memorable evening, or perhaps a blurry one if too many samples are imbibed. Advance tickets cost $20 from Oliver Visitor Centre or online, or can be purchased on the gate for $25. Admission includes three tasting tickets and a souvenir wine glass.
Festival of the Grape is the ideal hair of the dog on October 2 with a day of wine tastings, live entertainment and food truck favourites. Now in its 20th year, the popular event has grown to include 50 local wineries and features artisan vendors, an art show, grape stomping, an interactive kids' zone and live entertainment from Gary Comeau & The Voodoo Allstars. Oliver's largest outdoor festival takes place 12pm-5pm on October 2 and tickets cost $25 in advance from www.oliverfestivalofthegrape.com or are $30 at the gate.
For more information about the region please visit the Oliver Osoyoos Winery Association website: www.oliverosoyoos.com.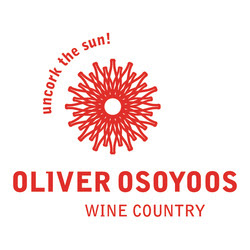 About Oliver Osoyoos Winery Association:
The Oliver Osoyoos Winery Association is a non-profit organization with a goal to develop the wine industry in Oliver and Osoyoos through education and promotion. Founded in 2007 as the South Okanagan Winery Association, the Oliver Osoyoos Winery Association (OOWA) was renamed in 2011 to better reflect its geographical boundaries and now has grown to include 39 member wineries.
Oliver Osoyoos Winery Association members are: 
Blue Sky Estate Winery                                         Maverick
C.C. Jentsch Cellars                                              NK'MIP Cellars
Cana Vines Winery                                                Oliver Twist
Church & State (Coyote Bowl)                               Quinta Ferreira
Culmina Family Estate Winery                               Road 13 Vineyards 
Facebook: Oliver Osoyoos Wine Country
Twitter: @UncorktheSun