Liberty Wine Merchants do many things well, but the one that impresses me the most is how they take time to showcase and promote local beverage producers. Liberty holds several such events every year and always ties them in with charity fundraisers. The most recent event was the Best of Craft evening held at the Wise Hall in east Vancouver in aid of the Vancouver Food Bank.
It was a beautiful warm summer's evening, but that didn't stop 200 or so people from coming inside to enjoy BC made craft beer, cider, mead and spirits.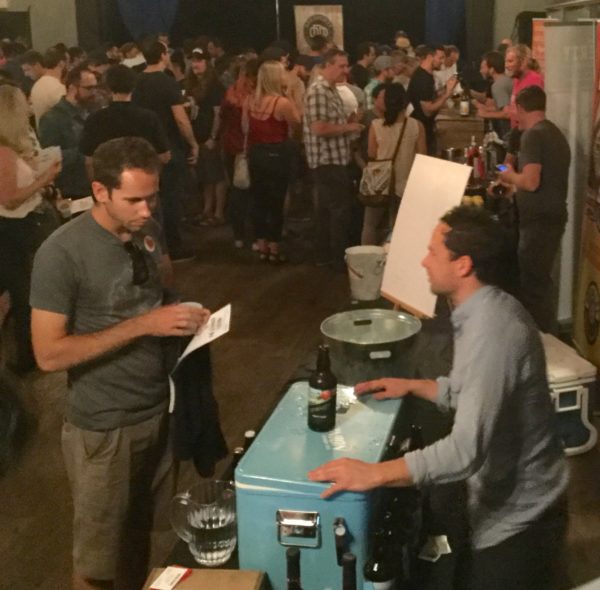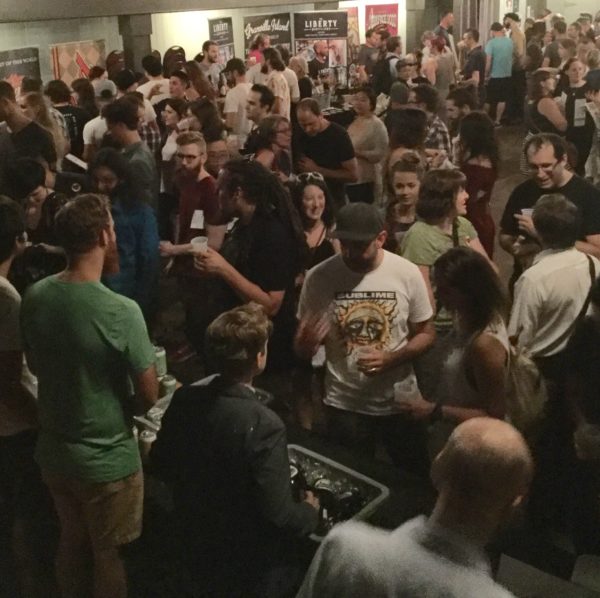 I have made beer in the past and have been a wine maker for over 25 years, so I have a fair understanding of what goes into making these products and can recognize quality even when it is not to my personal taste.
My plan of attack for this event was to start with products that were new to me – mead and ciders, then move on to a few beers and finish the night off with some spirits, mostly gin. Of course, I can't pass up unexpected opportunities when they arise, "Oh, THAT looks interesting".
Right off the bat, I had the pleasure of meeting Gaurav Maan, from Maan Farms in Abbotsford who was there pouring his fruit wines. Now there are more fruit wineries in the Lower Mainland than most people would believe and I thought I was familiar with most of them, and while I knew of Maan farms for their fruit and produce, I was unaware that they were now making wine. Gaurav told me that the family business had been in operation for 40 years and three generations; it was only about five years ago when they decided to expand their business and add a wedding venue. It seemed fitting to tie a winery into the venture at the same time. Gaurev is the winemaker and works with a consultant who helps with quality control. They offer nine fruit wines – five table wines and four dessert wines as well as four grape-based red wines that are made from Okanagan fruit. Prices range from $23 to $30. Their tasting room, on McKenzie Road, is open seven days a week from 9 to 6.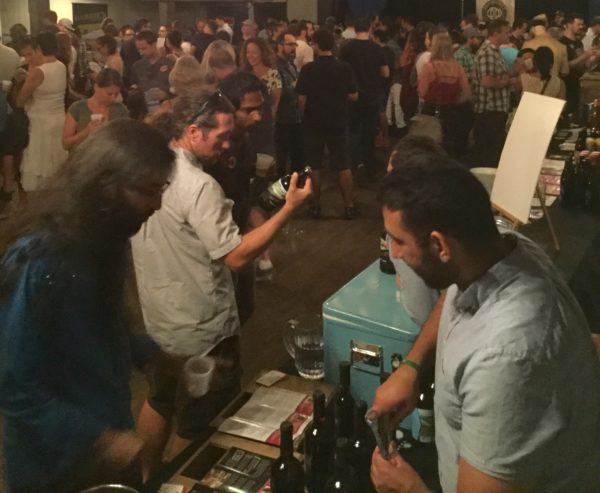 My first sample was the Maan Blackberry, made from huge Black Diamond blackberries. This dry blackberry wine has a taste unlike other blackberry wines due to the unique variety of blackberry. Next was a strawberry / raspberry blend which was dry and very good due to just the right proportions in the blend. Raspberry can easily dominate, but the 65/35 blend keeps it in just the right place, adding a complimentary note to the strawberry flavours. I was quite impressed. This wine will make a believer of those who turn up their nose at fruit wines. The final wine was a dessert blueberry wine. It has 17% ABV and is fortified with neutral spirits. Surprisingly this wine was not cloyingly sweet. Rather it was very nicely balanced with a core of acidity.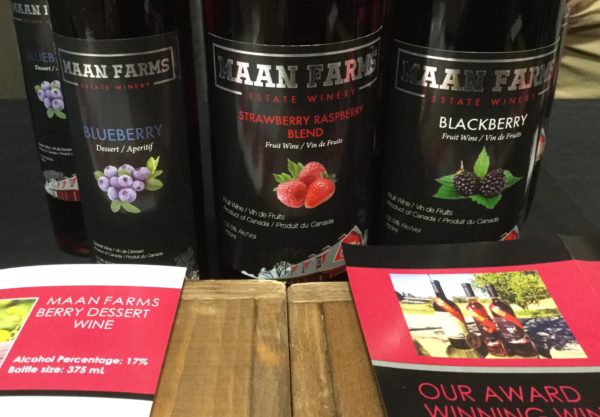 You can find Odd Society Distillers at Powell and Commercial in Vancouver. Frankie mentioned that they have been open for 2 ½ years and offer a range of products including a very interesting vermouth made from viognier grapes and 22 spices (cherry and cinnamon flavours among others) and a cassis liqueur made from Abbotsford black currants and based on a secret recipe from a French chef.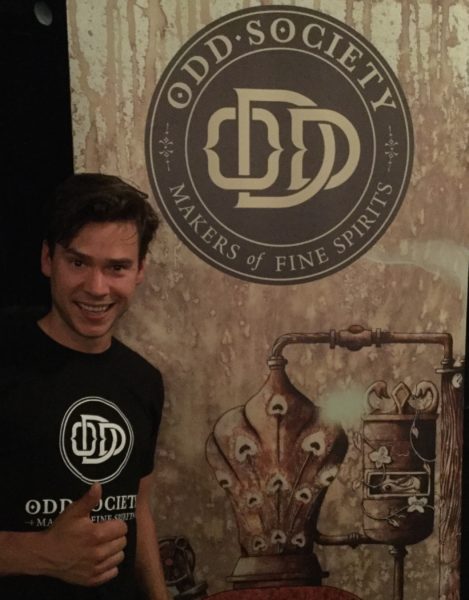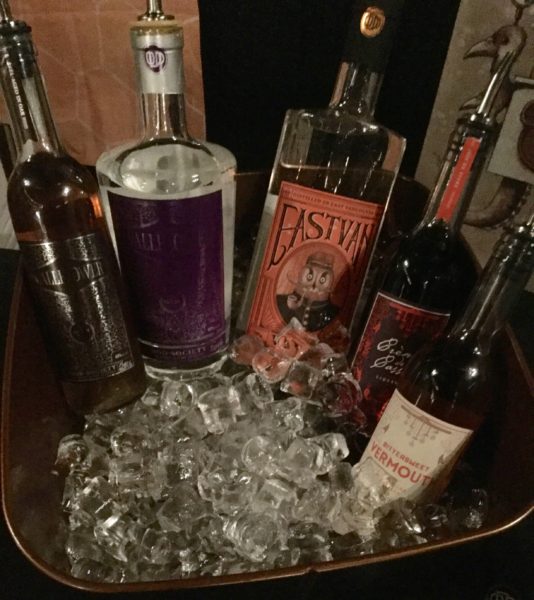 Humblebee Meadery is based in Vancouver, but brings in honey from Manitoba, which is Canada's largest honey-producing province. Jeffery Gillham told me they have found that they get consistent quality and flavours in those honeys compared to others. Humblebee has been in operation for 1½ years, but only received their licence a month ago. What makes Humblebee unique is that they make sparkling meads in cans. They are 5.5% ABV and dry. I sampled two – Champion of the Sun (Saffron and Orange) and The Bee's Knees (Green Tea and Kaffir Lime). Both were dry with a sweet honey core. I was especially impressed with the Kaffir lime.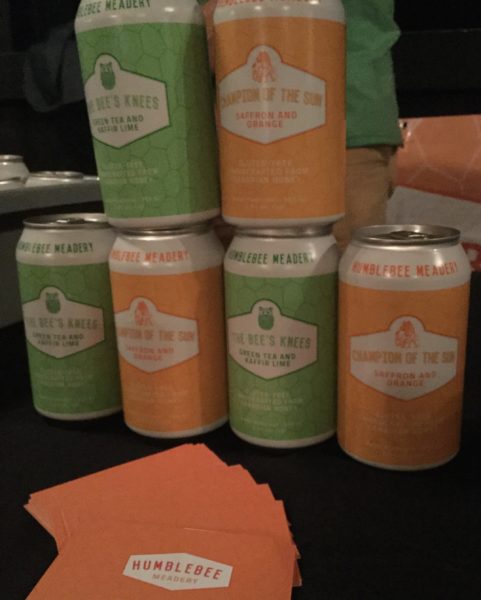 Gabriola Island, near Nanaimo is home to Gabbies Hard Cider. Michael Shindler told me the operation is run by a couple of 'apple geeks' who are passionate about heritage apples. They have about 27 acres of trees and make juice cider and other apple products. A consultant from Laughing Stock winery helps them with the cider production. About 27 varieties of apples are used to make the cider. They also operate an apple nursery. Their products are mostly found on Vancouver Island, but can also be found at Liberty Wine Merchants and at a few other locations on the mainland. They currently make about 1300 cases and are aiming for a maximum production of 1500 cases per year. The dry cider is tasty and very dry. This is real, unadulterated, apple cider, pure in character. The semi-dry is still drier than most commercial dry ciders.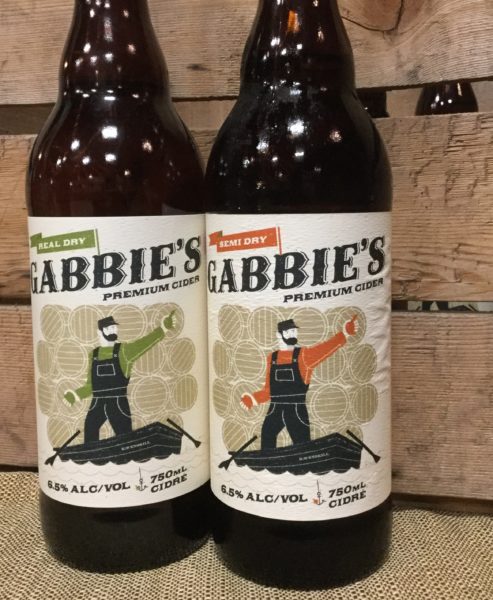 Sea Cider is located in Saanich, not far from the Swartz Bay ferry terminal. They offer 12 different ciders, perry and mead as well as other unique products. I tried a blackberry cider, which is made from a five-apple blend with a blackberry infusion done in a Prosecco style (tank carbonation). The Blackberry, has an attractive colour but minimal blackberry flavour and 12 % ABV. The Flagship is cold fermented with Champagne yeast and three varieties of apples – very dry with a dry apple peel quality and refreshing acidity and 7.1 ABV. The Bittersweet has big apple aromas and 9.9 ABV.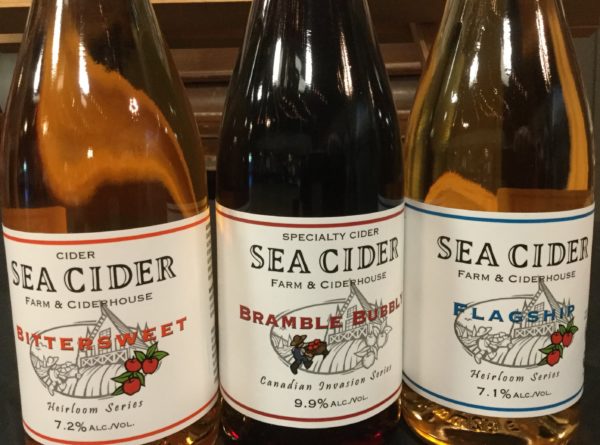 Mike Harris is the representative for Dominion Cider Company, which opened in 2015 in Summerland. They are located on Gould Avenue in Summerland near Saxon winery. The Craft Coder is 6.8% ABV and uses a blend of 20 varieties. The Ginger Cider is the same but with the addition of Asian organic ginger – a good balance of ginger and apple flavours. I really liked this one. You can find this intriguing offering at Birds and Bees in Gastown, which offers a pop up cider only bar. The 500 ml bottles sell for $8.00 at the cidery.
At Parallel 49's table, I sampled the Red Sour, which is aged in cabernet sauvignon wine barrels – very interesting – then it was on to the Dumb Punk, a sour IPA. Sour beers, as a rule and as popular as they are, are not my cup of tea, but this sour IPA was quite impressive. Finally it was on to the grapefruit raddler, which was tasty and refreshing with just the right grapefruit note. As the server said, "This is a breakfast beer'. I was convinced.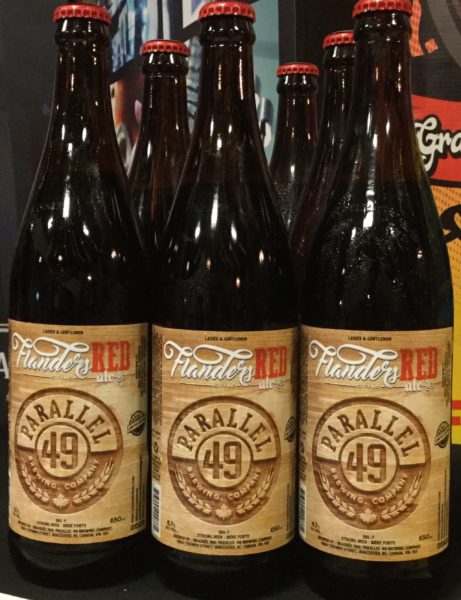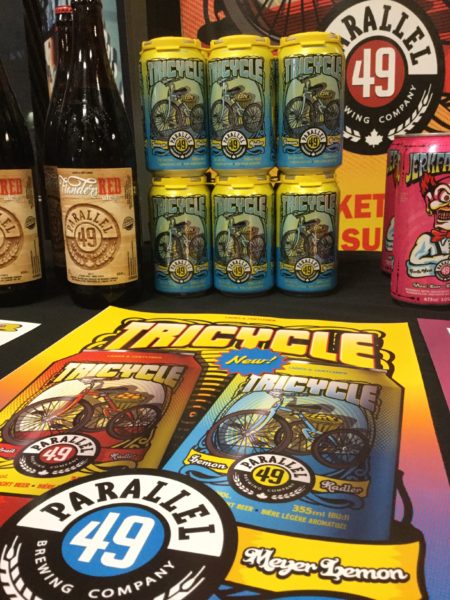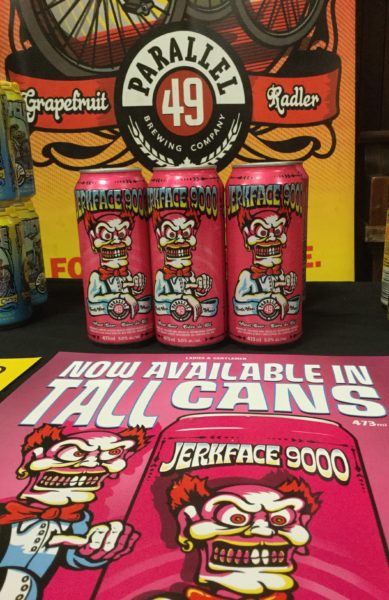 Then it was on to try the new offering from Central City, one of my favourite craft breweries. Their Red Racer Super Stellar IPA was, "out of this world."
Tugwell Meadery is located in Sooke on Vancouver Island. Mead, or honey wine, is the world's oldest alcoholic beverage. Tugwell keeps wild foraged bees, which produce honey from local berries grown locally within 20km of their farm. Representative Richard Massey, was pouring three offerings, a Metheglin (mead made with herbs and/or spices), a Melomel (mead made with fruit juices), as well as a fortified Vintage Sac. I especially enjoyed the Metheglin, which was flavoured with ginger and other spices.
A colleague told me that there was an amazing gin that I needed to go try, so I did. It was excellent. It was the Seaside Gin from Sheringham Distillers in Shirley BC. Shirley? Where is that I asked? "On the Westcoast of Vancouver Island between Sooke and Jordan River," was the reply. See? You can even learn about BC geography at a Liberty event.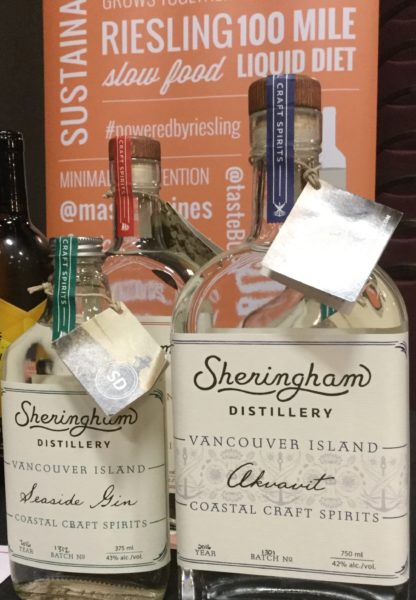 Liberty Distillers, opened in 2010, is located on Granville Island. This artisan distillery uses only the finest organic grains from BC, which are then triple distilled in copper stills to produce unique spirits which character. They focus is on vodka, gin and whiskey. First up was their Endeavour Gin $43.99– regular straight-ahead gin, triple distilled with 12 botanicals. No surprises here, just what you'd expect from a quality London Dry Style. The Endeavour 'Old Tom' Barrel Aged Gin $47.99 – ooh, this is different. This amber-coloured, barrel-aged gin is one that whiskey drinkers will love. Next it was the Railway No 3 Spike Barrel Aged Spice Whiskey $49.99 – very much like Scotch whisky.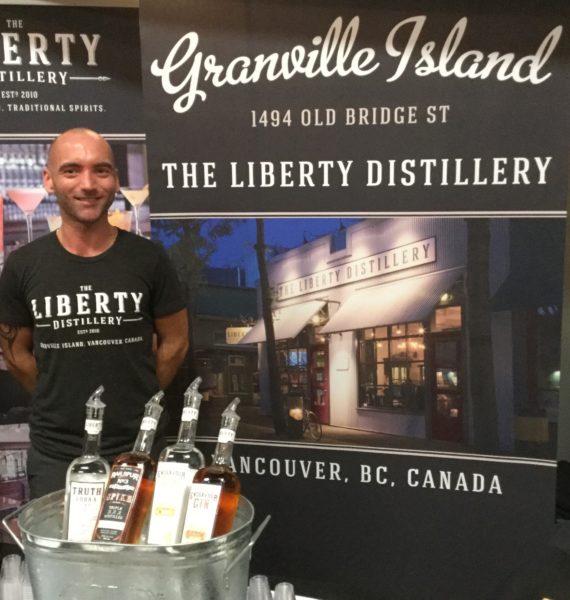 Near the end of the evening they announced who were the successful bidders on the amazing gift baskets. Many people left with big smiles.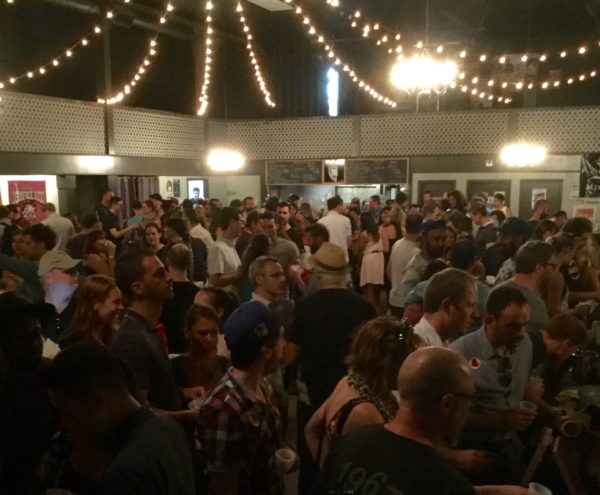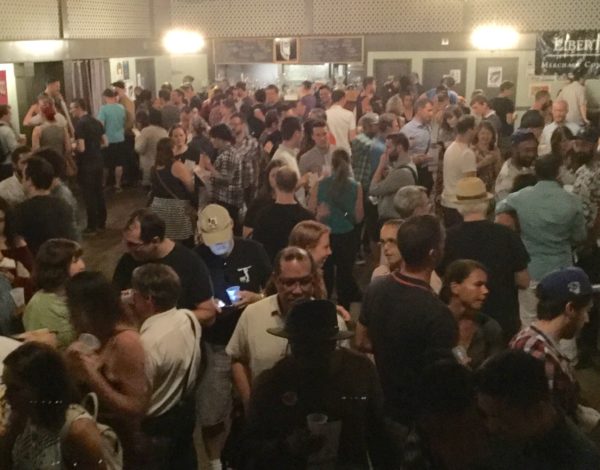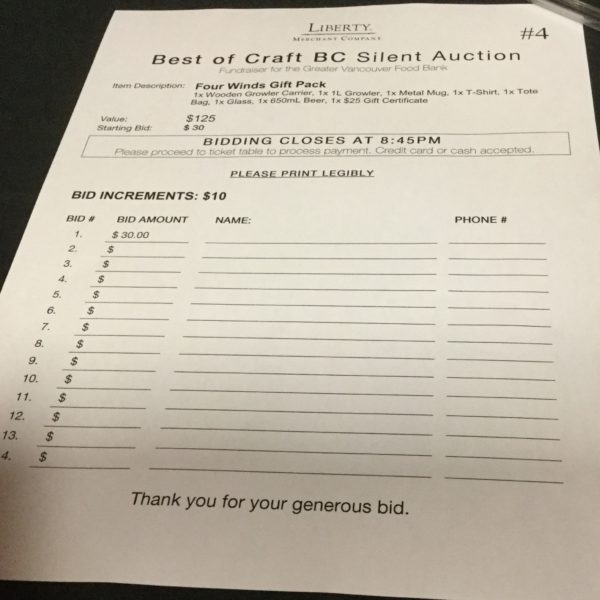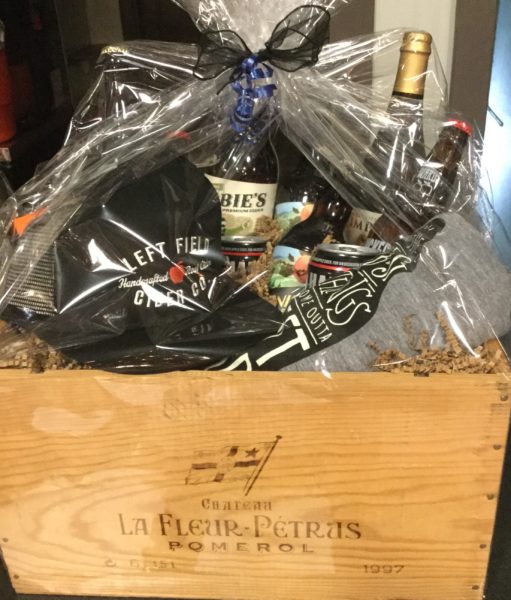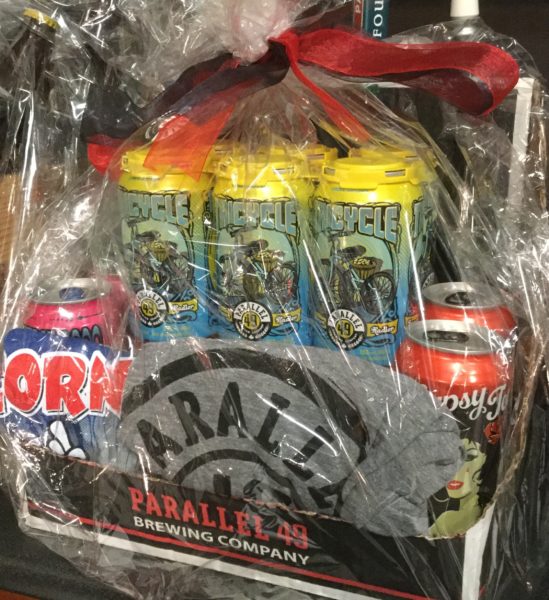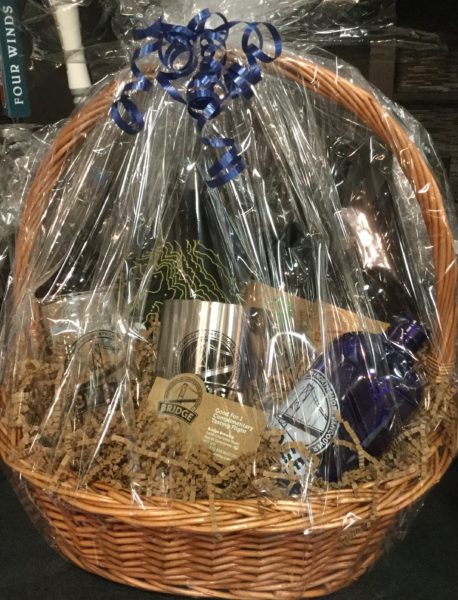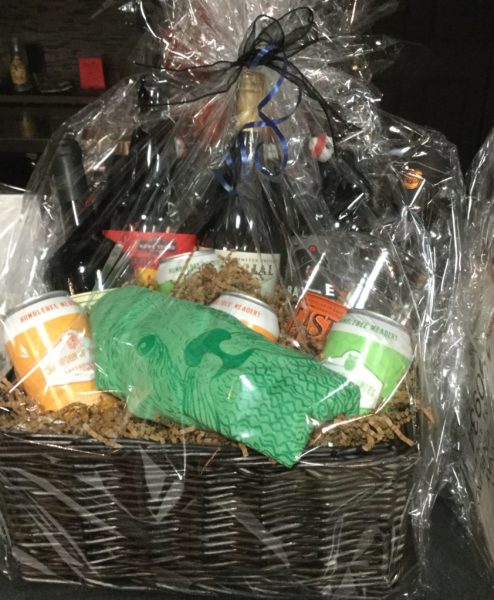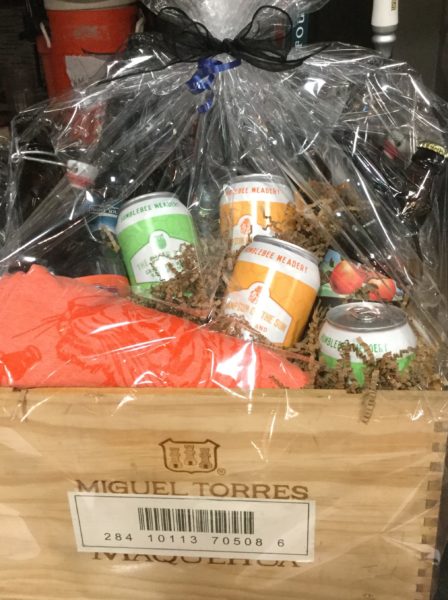 Yes, there were many other producers and many other products there that night and in a perfect world, I would have tried them all, but I'll leave it to you to venture in to your favourite Liberty store and chat with the knowledgeable staff to have them help you pick out just the right craft beer, cider, mead, wine or spirit. They've got a lot of them. Trust me.