Pangburn Philosophy presents secularism's star speaker on November 6
Experience a riveting meeting of minds when respected scientist Richard Dawkins joins Matt Dillahunty – renowned atheist and former fundamentalist Baptist – on stage for an evening of thought-provoking discussion. Presented by Pangburn Philosophy, the live conversation will take place on Sunday, November 6, 2016 at the Chan Centre for the Performing Arts.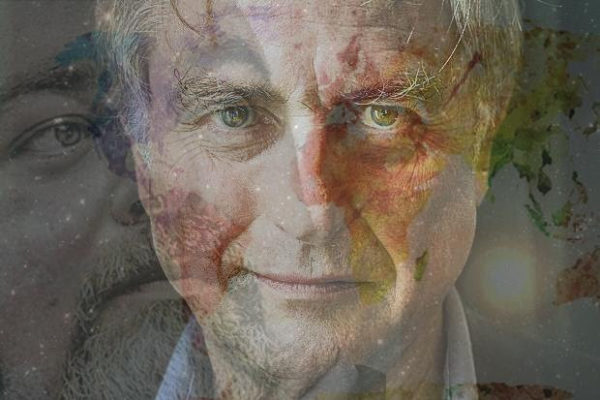 Richard Dawkins will join Matt Dillahunty for 90 minutes of dialogue that will expand upon secular humanism, atheism, biology, science and religion or wherever the conversation happens to lead them.
Between 1995 to 2008, Richard Dawkins was the Charles Simonyi Professor of the Public Understanding of Science at Oxford University. The best-selling author of tomes, such as The God Delusion and The Magic of Reality was recently the subject of a documentary called The Unbelievers, featuring celebrities such as Stephen Hawking, Woody Allen and Ricky Gervais. Richard Dawkins is a champion of Atheism and Biology and minces no words when confronting the idea of Gods.
An outspoken atheist and advocate of the concept of separation of church and state, Matt Dillahunty was raised as a fundamentalist Baptist and has amassed a working knowledge of biology, cosmology, and geology to robustly defend these fields against creationists. As the current host of the webcast and cable access television show, "The Atheist Experience," and the founder of the comprehensive counter-apologetics Wiki, "Iron Chariots," Dillahunty will ensure an enthralling conversation with Dawkins.
Richard Dawkins comes to Vancouver on Sunday, November 6, with an exclusive show from 8:00-9:30pm at the Chan Centre for the Performing Arts (6265 Crescent Road, Vancouver). If time permits, the discussion will include a question and answer session that will give audience members a chance to interact with the catalyst behind the popular secularism movement in North America.
Tickets are available for purchase online, starting from $52 for upper circle seating, $60 for dress level, $68 for left, right, and centre parterre seating and $76 for orchestra seating. Tickets are non-refundable and are inclusive of tax. Additional service charges apply. For more information visit Chancentre.com.
About Richard Dawkins
One of the most respected scientists in the world and the biggest draw in secularism, Richard Dawkins is a revolutionary biologist and internationally best-selling author who held the role of Charles Simonyi Professor of the Public Understanding of Science at Oxford University from 1995-2008. He is a Fellow of the Royal Society and the Royal Society of Literature, whose around-the-world speaking tour is the focus of a recent documentary, The Unbelievers, also featuring appearances by Stephen Hawking, Woody Allen, Stephen Colbert and more. Richarddawkins.net
About Pangburn Philosophy
Pangburn Philosophy was created to encompass a business philosophy that focuses on art and creativity as the foundation for the greatest achievable work environment. Pangburnphilosophy.com.