Edgy indie-pop singer, ROYAL has emerged as an exciting artist with her new single, "Wild." After making the top 12 of The Peak's Performance Project out of Vancouver, BC, ROYAL has transformed from a folksy indie singer, to a romantic and strong pop artist. A Vancouver release show is scheduled for October 2nd at Studio Records with Alexandria Maillot, Jon Bryant, and SAVVIE. I caught up with ROYAL to talk about everything from her oldies roots to what it was like working with esteemed producer Ryan Worsley (Dear Rouge) on crafting her new sound.
Samantha Fabro: I read in your bio that you were born in Oshawa, but grew up in Vernon, BC. Did this have any influence on your sound or what music you were initially interested in?
ROYAL: The rootsy small town vibe and my family's constant musical influence both impacted my musical style. The old record player was always spinning a variety of genres – from Bob Dylan to Janis Joplin to Billie Holiday. The list was broad and endless. My uncle Wes is an incredible musician who got me started on guitar at a young age. From there, I began to play a lot with my two sisters, and soon ventured into songwriting. I was an incredibly shy and quiet girl growing up, and music became my way of expressing myself, as it continues to be today.
Can you cite any other moments in your life that initially peaked your interest in singing?
One memory that comes to mind was after I watched the film Annie for the first time. That night at dinner, I suddenly burst into song, singing the tune "Dumb Dog" from the film. Everyone at the table went silent. The little girl who never said a peep just started singing in front of everyone. I completely shocked my family and couldn't stop singing the song for years. What a classic!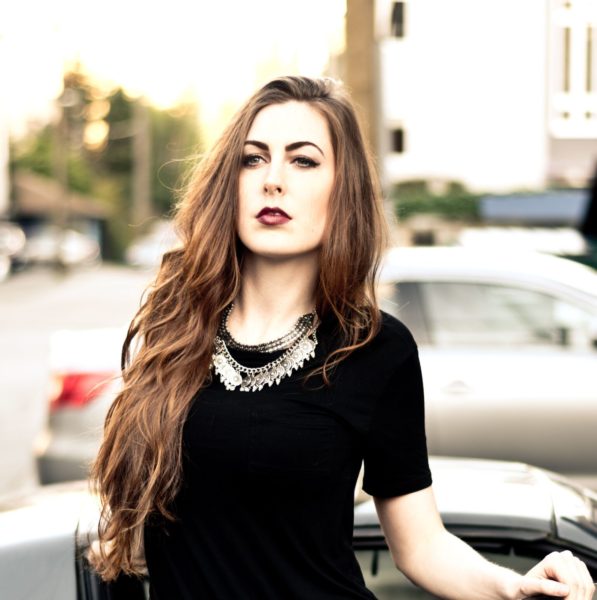 How did you get involved in the Peak Performance Project and what was that experience like?
I had heard of the Peak Performance Project from fellow musicians when I moved to Vancouver. I applied in 2014 thinking that there was no way I would be accepted with my first submission. I had only intended to get my name out there so that the following year when I applied again, I would have a better chance of getting a spot.
Then on June 11th – my birthday – they announced my name. I was beyond shocked. The only word that could escape my mouth was, "What?!" and then "WHAT?!"
From that moment on, I was thrust into the beautiful chaos that is the Peak Performance Project.
In just over one week, I had written ten songs, assembled a band of musicians I had either just met at an open mic or knew through friends of friends, created a brand, taken up teaching myself piano, and began preparing for all of the projects ahead – all the while working a full-time job to support myself. The entire experience was the most difficult and amazing adventure that pushed me way beyond my limits and directed me down the path that I find myself on today.
I understand you also have some ties to Toronto.  Can you elaborate a bit on that?  What was it like working with Jack Lenz? 
My ties to Toronto began with a fluke. I was at a family reunion in a very small town in Saskatchewan, jamming with my uncle and cousins where Jack Lenz just happened to hear us. I stepped off stage and he immediately invited me to record an album with him in Toronto. Before I knew it, I was on a plane and headed to the big city where my career in music would begin. Jack is one of the most kind, genuine and talented individuals I have ever known. He is absolutely brilliant and it was an honour to work with him at such a critical point in my career.
What motivated the change from a more folk-oriented sound to the polished indie-pop sound on your latest single "Wild"? 
There was no significant moment where I decided to evolve my musical stylings. It was more of a gradual building of life experiences and growing older that carved my initial folk sound into a more polished indie-pop sound. On a more personal level, the intoxication of continually falling for the wrong person led me to write more ballads and hone in on a more cinematic and dramatic writing style. Bad boys – am I right?
In the past few years, you've also re-invented yourself a bit as ROYAL.  What inspired the use of a stage name? 
I had never intended on using my name as my stage name long term. For years, I just couldn't decide on anything. I wanted something bold, timeless and romantic. ROYAL finally came to me while sitting on a bus, completely lost in my own little world. This happened just in time before I signed the contract with Monstercat Records and electronica artist Conro for our collaboration of the song "City Lights".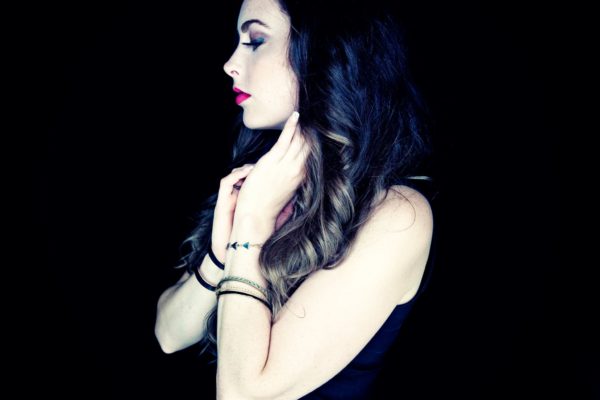 Your song, "City Lights" has reached a fairly large following with the Conro remix.  Can you tell me a bit about how this collaboration came to be?
After recording "City Lights" I wanted to branch out to collaborate more with other artists. I decided to host a remix competition and selected a winner who was friends with Conro. After hearing his friend's remix, Conro reached out to me to ask if he could create his own version of "City Lights" using my vocal stems. His re-creation of the song blew me away and opened a whole new door of opportunities. Since then, we have collaborated on a few more songs which I am very excited to release.
What has it been like working on your new music with the esteemed producer, Ryan Worsley? 
Ryan Worsley is a brilliant producer, engineer and musician. It was as if he had crawled in to my brain and literally pulled out exactly what I had envisioned for the song.
When it comes to expressing the sound I want, I'd say I'm more like a "John Lennon." I read somewhere that when recording his vocals for "Tomorrow Never Knows", he said he wanted his vocal to sound as if he were "the Dalai Lama shouting from a mountain top in Tibet" or something like that. Whereas McCartney would have said, "George, can we get some more tape echo on that?" I am definitely more like Lennon in that sense.
What can we expect from this new sound on the upcoming LP?
The new sound is a lot darker and moodier than my previous work, but also romantic and universal. There have been some pivotal moments that I have experienced over the years which influenced an unfettered form of writing that has allowed every sting of every emotion to transpire into every lyric.
How would you say that you or your sound stands out from the other indie-pop artists that are out there today?  
I think the beauty of music is that we each have our own unique sound that can stand out. I would describe my sound as a combination of dynamic, emotional vocals and a cinematic, moody music production. It comes from an honest place in hopes of bringing joy and comfort to others.
To tie in with the single release, I will be performing a select number of shows around my home province of British Columbia. When the LP is released, the second leg of the tour will extend across Canada in 2017. The upcoming shows in BC that I have will be in Vancouver, Vernon, Kelowna, Victoria and Ladysmith. You can stay up to date on my show dates through my website at www.royalofficial.com. Thank you!