Brunch Hotspot Serves Up Three Time Slots Per Day By Donation Throughout November With All Proceeds To Benefit "Movember" Global Men's Health Movement
While Café Medina normally operates under a strict no-reservations policy, the beloved downtown brunch institution will allow locals and visitors alike a golden opportunity to skip the line and book tables for two to six people by donation throughout November with 100 per cent of proceeds to benefit the Movember Foundation.
From Nov. 1 to Nov. 30, Café Medina will offer up three peak time slots each day — 10 a.m., 11:30 a.m. and 1 p.m. — to patrons who pledge a $25 per-table donation to the Movember Foundation, a global charity that raises awareness of men's health issues with the aim of helping men lead happier, healthier and longer lives.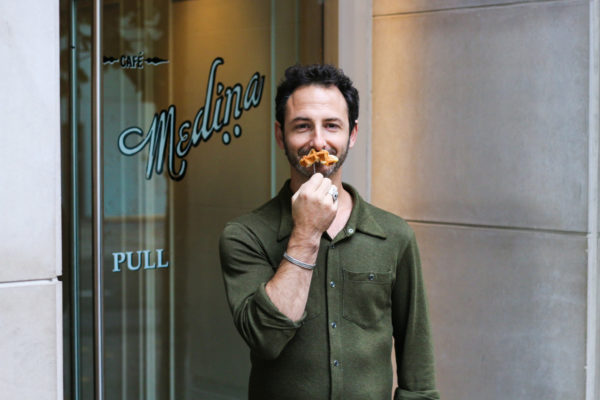 "We're thrilled to continue to provide sustenance to both our loyal guests and the community at large by allowing groups to move to the front of the line at Café Medina during peak times while also raising awareness and funds for a worthy cause," says Café Medina proprietor Robbie Kane, whose family has been affected by prostate cancer.
While Café Medina is as well known for its lineups as its eclectic, Mediterranean-inspired cuisine and Belgian waffles, the popular brunch destination always encourages its guests to take advantage of low-traffic times both in the early morning and after 2 p.m. on weekdays to find a coveted spot at the bar or in the dining room.
Kane and the Café Medina staff have already demonstrated their commitment to the community by supporting a number of charity initiatives including Mission Possible and Mealshare, which partners with restaurants across Canada to provide meals to local youth in need.
TO BOOK 
To make your $25 donation to Café Medina's 'Front of the Line' Movember fundraiser, go to frontofthelinemovember.eventbrite.ca.
IN BRIEF
•'Front of the Line' Movember fundraiser dates are November 1 to 30.
•A maximum of three tables, one per time slot, is available to be booked each day in November: 10 a.m., 11:30 a.m., 1 p.m.
•Tables may be booked for up to six people for a $25 donation to the Movember Foundation.
•Once all guests have arrived, the party will receive the next available table. Tables will not be seated until the full party has arrived.
•'Front of the Line' time slots must be booked in advance, not at the restaurant.
•100 per cent of all donations will go towards the Movember Foundation.
•'Front of the Line' donations are non-refundable.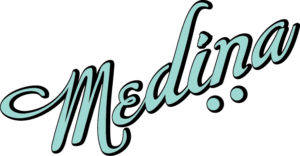 ABOUT CAFÉ MEDINA | Since opening in 2008, Café Medina has been serving up its signature brand of Mediterranean-inspired cuisine, connoisseur-savvy coffee and sweet sustenance via the city's best Belgian waffles. A quaint, bistro-styled restaurant replete with old-world charm and proprietor Robbie Kane's determined philosophy of enlightened hospitality, Café Medina provides a full complement of fresh and eclectic breakfast, lunch and daily brunch alternatives and a pioneering attitude towards café culture. Since moving to its new location in Vancouver's Library District at 780 Richards St., the new Café Medina has garnered numerous rave reviews, cementing its longstanding reputation as the city's leading brunch destination.
780 Richards Street, Vancouver, BC | 604-879-3114 | medinacafe.com
Hours: Monday – Friday 8 a.m. to 3 p.m., weekends and holidays 9 a.m. to 3 p.m.
Available to be booked for private evening events
Facebook: /medinacafe | Twitter: @cafemedina | Instagram: @medinacafe