While wanderlust can strike in any season, there's something about autumn that makes me want to pack my bags and head out on an adventure. Perhaps it's the migration of the birds stirring a need to get a trip in motion or the promise of flowers in a new location. Whatever the stimuli, even if I only have time for a quick getaway weekend, it's time to take flight.
Earlier this season, we had the opportunity to snag a seat sale on Pacific Coastal Airlines from Kelowna to Victoria. The friendly non-stop flight had us on to Vancouver Island and hopping into a convenient rental car and headed for Sooke in a jiffy. From Vancouver, diving into this restorative retreat is a breeze.
Sooke is on the southern tip of Vancouver Island, roughly 45 minutes from the Victoria International airport. It offers a gentler exposure to the shoreline than further north around Tofino and is ideal for meditative exploration of the coast, forests and seaside town. There's also great parks throughout the area to explore.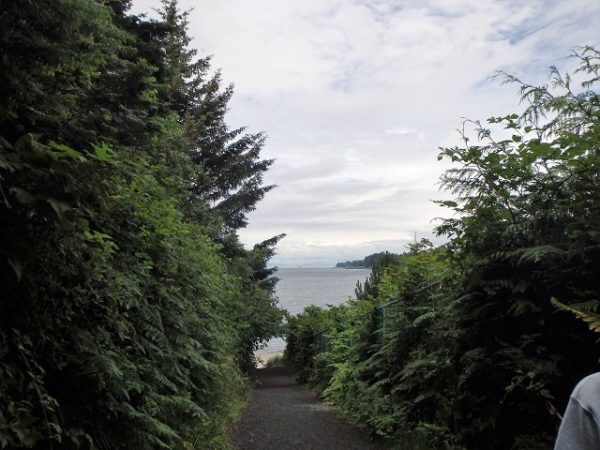 We checked into the Prestige Oceanfront Resort, a perfect positioning for our adventures, complete with exemplary amenities to enjoy our stay. From the attractive lobby that whispered of days gone by, our comfortable bed to the fitness facilities including a pool and spa, were felt welcomed.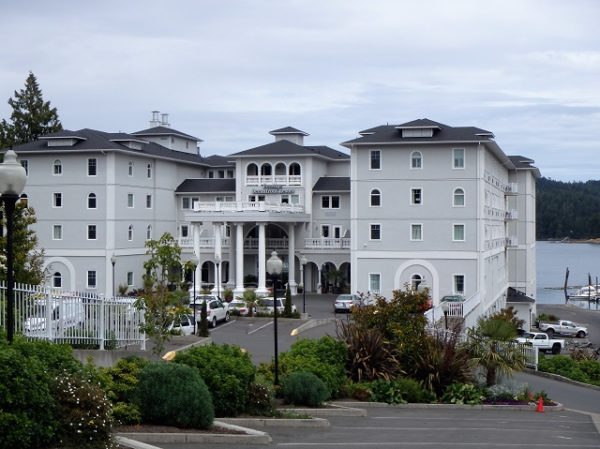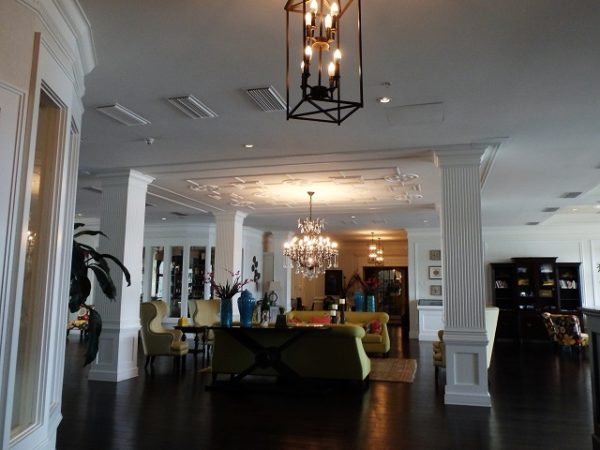 The onsite West Coast Grill is a lovely option for dining and we particularly lingered over our breakfast taking in the seascape. It would've been easy to cozy into the well-appointed room with its stunning view to just relax and unwind, however, the smell of salt air, outdoor, and culinary adventures beckoned.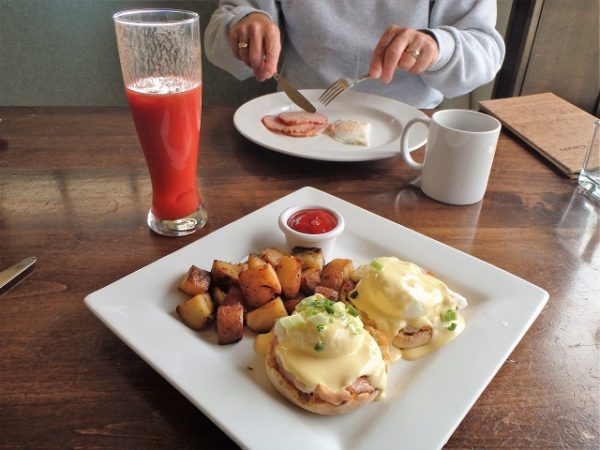 Our first order of business was to go have lunch at Sooke Harbour House given it'd been years since we'd been to this internationally acclaimed inn and restaurant. Known for its seasonal cuisine from its own gardens, local farmers, foragers and fishermen for over 35 years, visitors from around the world have made the pilgrimage to experience the creations from its kitchen. (For their mentorship and inspiration, proprietors Sinclair Philip and Frederique Philip were bestowed the Governor General of Canada's Award in Celebration of the Nation's Table and other distinctions for their leadership in the Slow Food movement.) Once a huge extravagance to eat in this venerated establishment, we noticed that the menu offered affordable options and guests in the dining room included area residents as well as culinary tourists.
For us as we viewed the sea from the window, the choice was simple. For Mark, a selection of fresh local oysters served with pickled Fuki mignonette, and for me, an innovative Oysters Rockefeller take on a large beach oyster. Paired with BC craft beer, the delightful flavour bursts reaffirmed our decision. After our delectable lunch in such a charming and warm setting, we roamed the grounds, checking out the gardens, and were drawn to a beachcombing stroll of Whiffen Spit. It is a naturally formed spit of land that was reinforced and maintained for public access as part of Quimper Park. What a great way to walk off some of the calories and begin to build an appetite for dinner.
Sooke offers a number of great places to eat and it's serendipitous there's much to do to work up a hunger such as hiking, kayaking, scuba diving, whale watching, fishing, biking, and even zip lining. Plan your own personalized itinerary to leverage all the area has to offer.
I was keen to learn more about Saltwest Naturals, where Jessica and Jeff Abel make Canadian sea salts just a short drive from Sooke through the country side. The sea salt is harvested from the West Coast, produced by hand in small batches and infused with a variety of flavours. I opted for Seasar Pleaser Cocktail Rimmer, with Sweet Smokey Maple and Smashed Peppercorn Sea Salts. Every time I use the ones that I purchased such as adorning barbequed salmon with the Sweet Smokey Maple just before served, we're drawn right back to our getaway.
Depending on the days of your visit, you can tour the Sheringham Distillery. There's local craft beer from Sooke Oceanside Brewery and Sooke Brewing Company. Or if coffee is more to your taste, you'll want to drop into The Stick in the Mud roaster.
A highlight of our trip was our dinner at Wild Mountain Food & Drink. With the team of Chef/Owner Oliver Kienast and his wife Sommelier/Owner Brooke Fader, it is a fresh farm food feast not to be missed. Deeply committed to the Slow Food movement, the meals artfully gathered and prepared here are love letters to local and sustainable cuisine.
Our selections created a symphony of foraged from the land and sea. The Wild Morel Mushroom with fresh herb cheese spiked an umami of rainforest while the Albacore Tuna Tartare appetizer with kohlrabi, preserved lemon and sea asparagus bridged us back to the sea. Mark ordered the clams that were artfully steamed in Tod Creek cider with house made bacon, bok choy, potatoes, and wild bull kelp as his main. For me, the Halibut called and did not disappoint served in a delicate prawn and kombu broth with red quinoa, fennel, sea beans, Hakurei turnips and snap peas topped with sweet cicely herb sauce. Divine! Our meal was so expertly prepared and elegantly presented, we couldn't resist sharing a dessert of Chocolate Pudding (single-origin Peruvian Chocolate) with praline and cream and served with crisp thin cinnamon cookie. Heaven!
Next visit we'll have to linger longer. As we headed back to the airport, we took a quick loop on Happy Valley Road to see the Glow Arts Gallery and look longingly at Olympic View Golf Course wishing we had more time. There's still much to explore and we're craving a return to these special spots.
Roslyne Buchanan