Sometimes when you live in the area, you can be the last to know about new places. When Tasting Plates Port Moody was announced, it gave me the perfect opportunity to visit places I had heard about or driven by, always with good intention to try them some other time.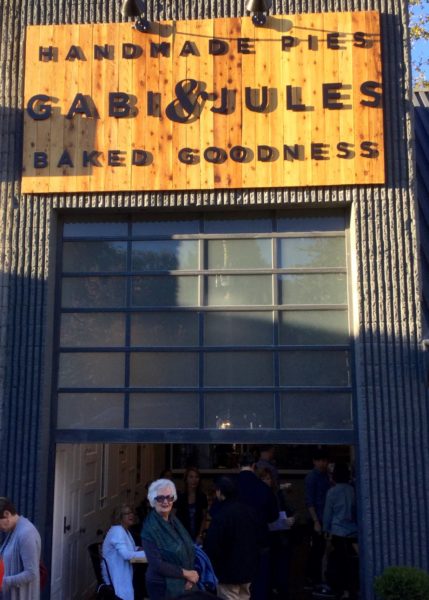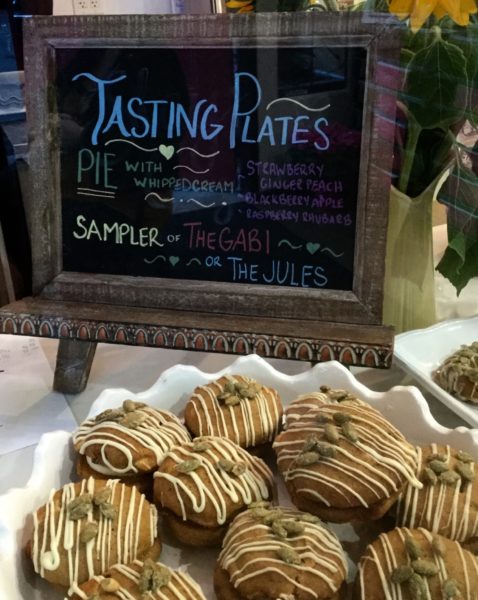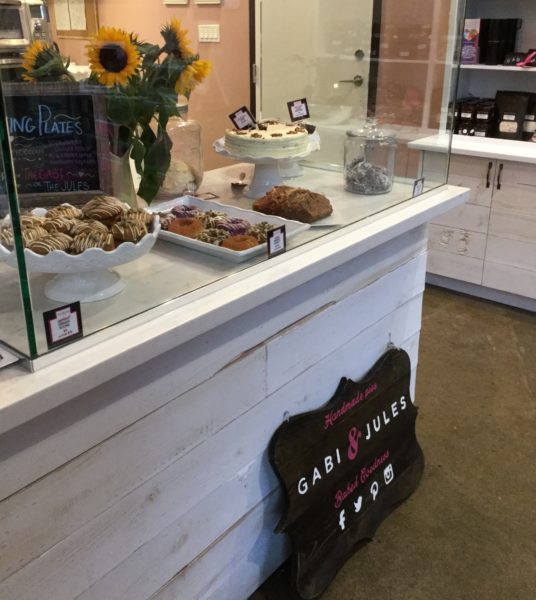 Registration took place at Gabi & Jules Bakery, then I headed off to Spacca Napoli Pizzeria, because pizza just seemed the natural place to start and I wanted to get there before the crowds arrived.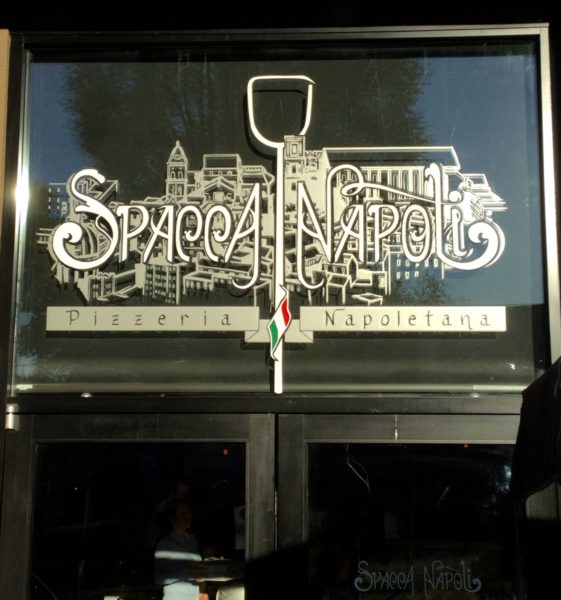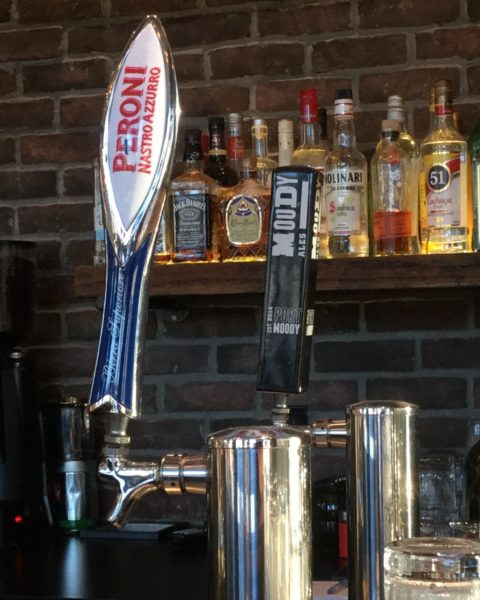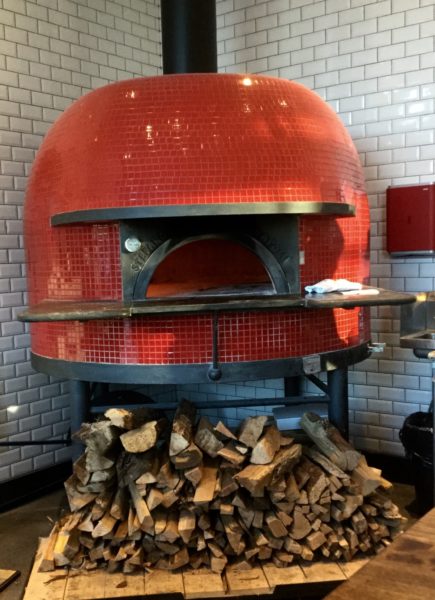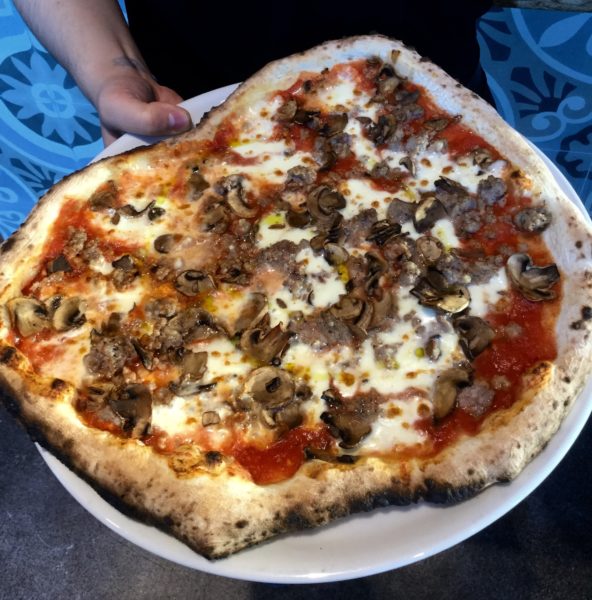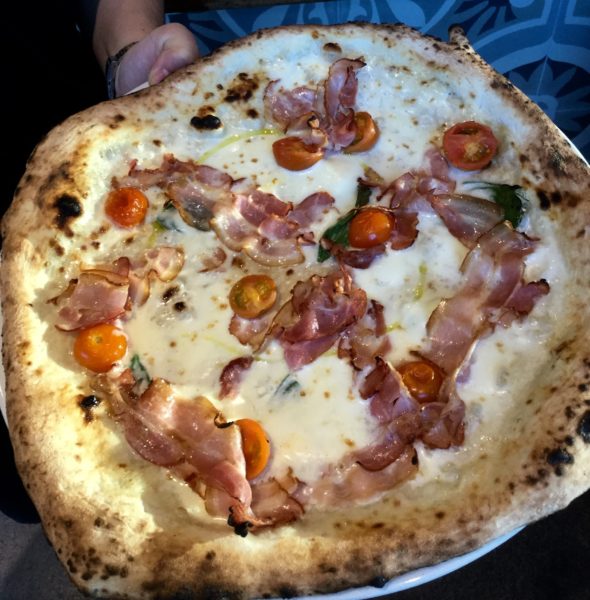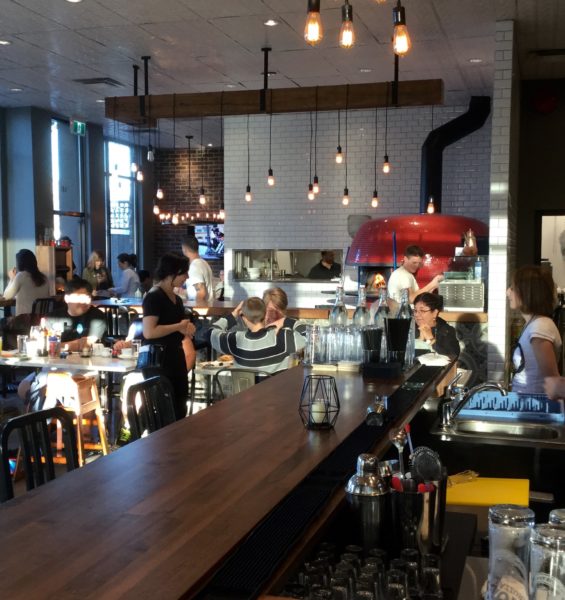 Here we were treated to four tasty samples including, Meatballs, Frittelle, Rigatoni Bolognese and a slice of Margherita Pizza.  Everything was good, the meatballs were tender and flavourful. the Frittelle crispy and tasty, the Rigatoni classic (though I'd have prefered a little more zing) and the pizza crust was just a little on the soft side.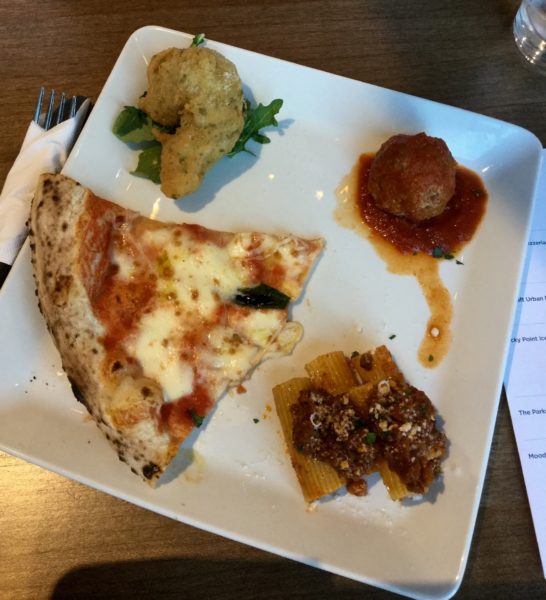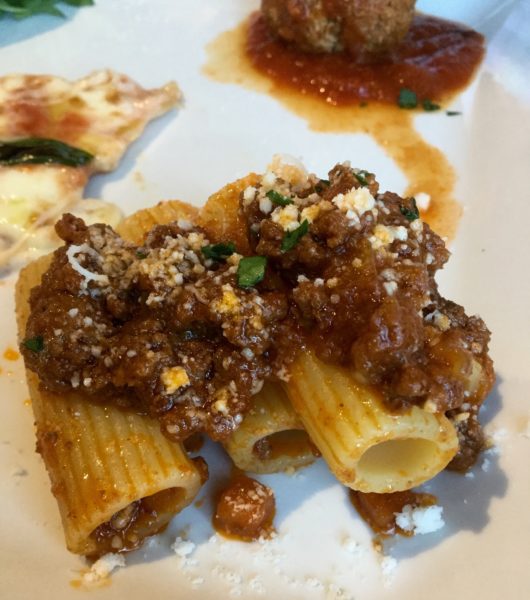 Then I headed right next door to the Meat Craft Urban Butchery. I stop by here whenever I am in the neighbourhood. I love the quality of their meats and their selection of housemade sausages – there always seems to be something new and intriguing to try.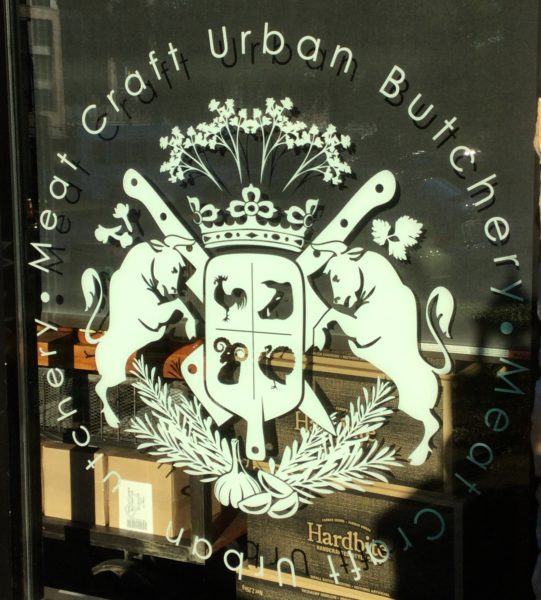 We were given a plate of potato salad and a bun with apple slaw and then it was out to the barbecue for a choice of three smokies, Moody Ales Bratwurst, made with Hearty Brown Ale, a Yellow Dog Smoked Porter Sausage or the Romanian Garlic sausage. All sausages are smoked onsite. I opted for the Moody Ales Bratwurst and it was a hit as was the potato salad, which was made with wild boar bacon, potatoes, egg, cilantro and paprika.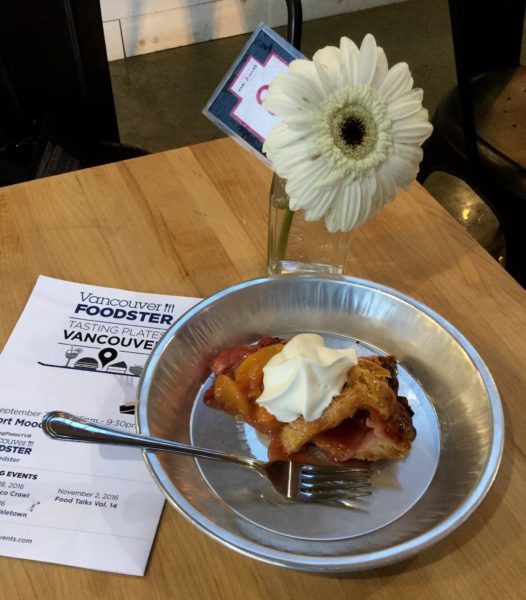 It was time for some dessert so I headed back to Gabi and Jules for a slice of their handmade pie. The choices I was offered all sounded so good, I couldn't make up my mind and asked for a suggestion. Strawberry, peach and ginger with big chunks of fresh fruit. Oh MY! This was served with a dollop of fresh whipped cream. The pastry was perfect (don't want to even think about the amount of butter in it) and topped with large sugar crystals.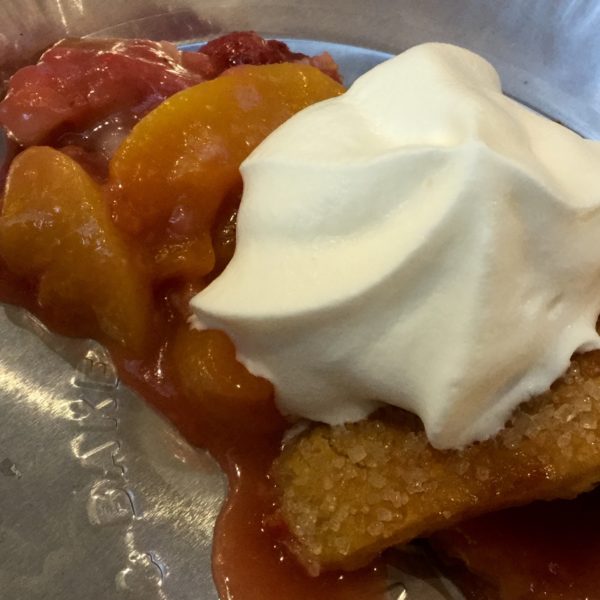 Now it was time for a couple of stops along Port Moody's famous brewery row. I began with Moody Ales where Tabitha set me up with a flight of four beers. The Vienna Lager is an easy drinking dark coloured lager with just enough malt for flavour and a slightly bitter finish. It is very popular and is now a part of their fall seasonal offerings. Next was the Freshly Hopped Red Ale, which showed a nicely hopped flavour without excessive bitterness. Then it was on to the Social Pale Ale done in a Northwest style. Nice body and very smooth with good flavour and pleasantly hopped (IBU 28). This was my favourite, which was surprising because I expected to prefer the 'hoppier' IPA. The last glass was the Affable IPA. Five types of hops give this ale a citrusly, grapefruit flavour and an IBU of 60. Very nice with a good hoppy IPA bite. It was gorgeous sitting outside at a picnic table on the last day of summer, enjoying the mountains and the setting sun as geese flew overhead.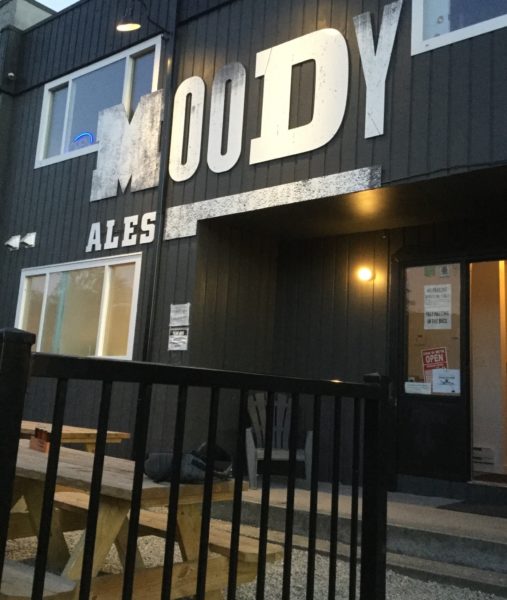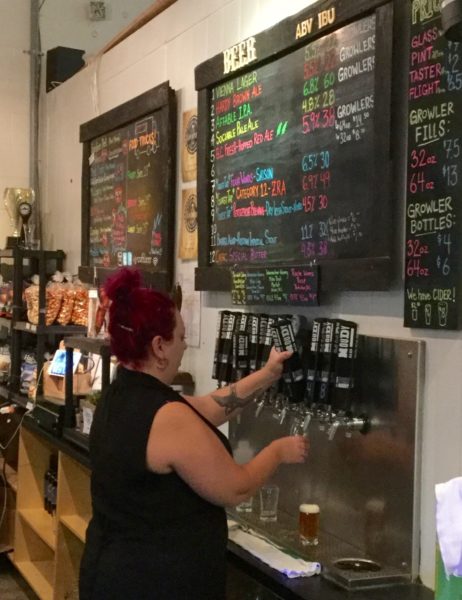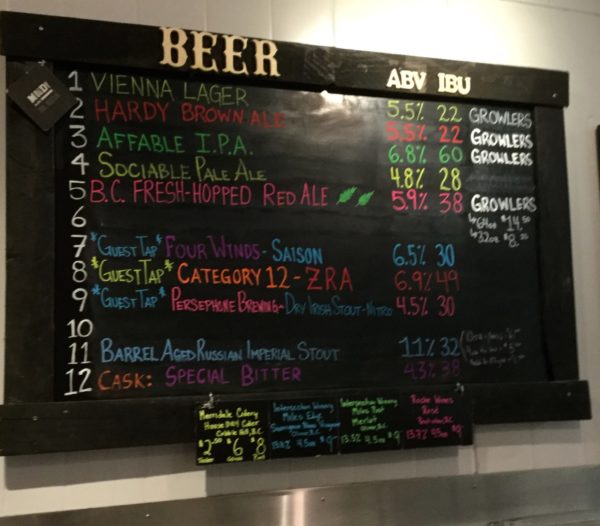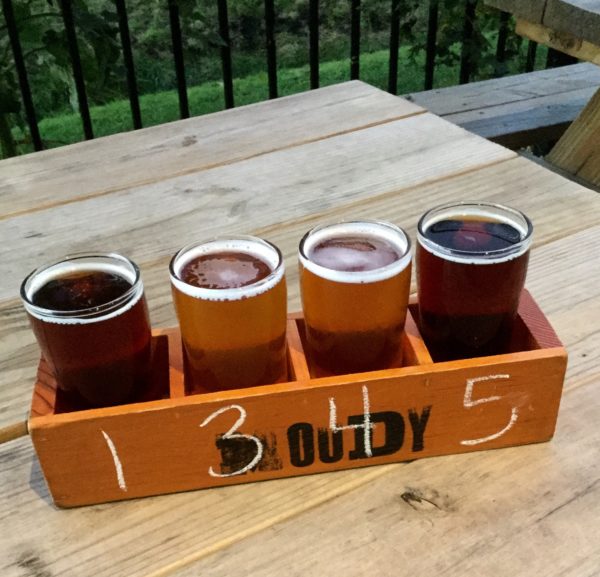 Just a little way down the street is Parkside, the latest, largest and fourth craft brewer in Port Moody. The four beers I selected were the Dawn Pilsner, the Dusk Pale Ale, the Graffiti IPA and the Murray Mild. The Dawn Pilsner is an easy drinking mild Pilsner with a medium-short finish. The Murray Mild is malty with a short finish. Dusk Pale Ale has a pleasant grapefruit character that lingers and is perfectly hopped, with a very good balance of flavour and hops. Graffiti IPA had a slightly sour taste with light fruit flavour and noticeably more IBU which made it just a little too bitter on the finish.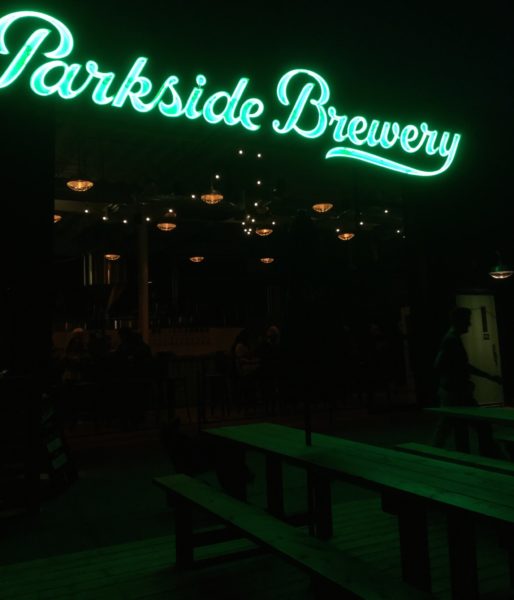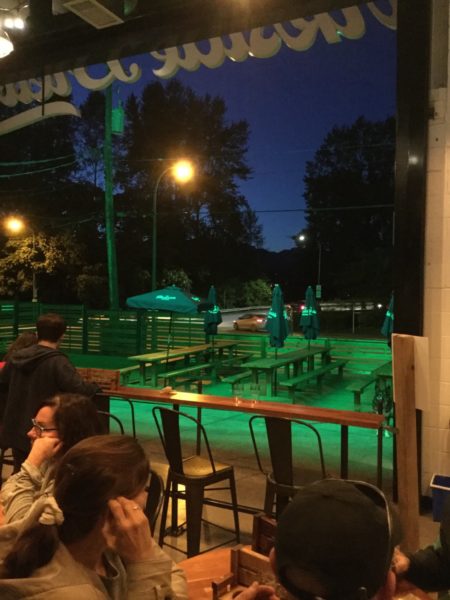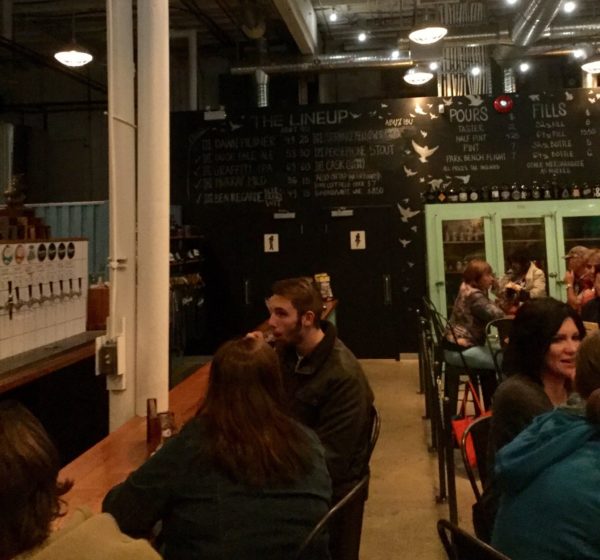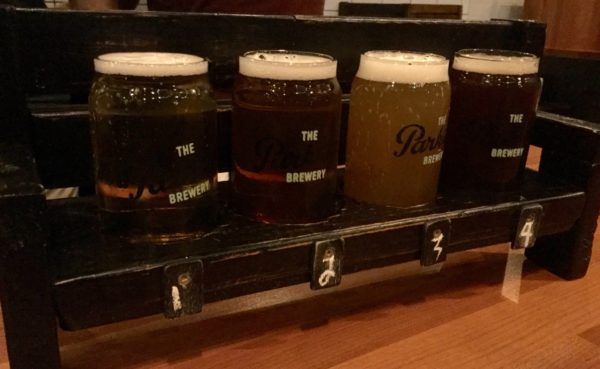 I was so full at this point, I was tempted to skip the last stop, but I am so glad I pressed on. I am not a huge ice cream fan, but let me tell you, Rocky Point Ice Cream made a believer out of me. Instead of three little scoops of ice cream, we were given three delectable works of art. Wow! Strawberry ice cream with a drizzled balsamic reduction in a chocolate cup, topped with fresh basil, a mini ginger-molasses and pumpkin spice ice cream sandwich and finally a mini Sweet Georgia Brown sundae made from salted caramel ice cream drizzled with chocolate sauce and dusted with chopped walnuts. Perfect!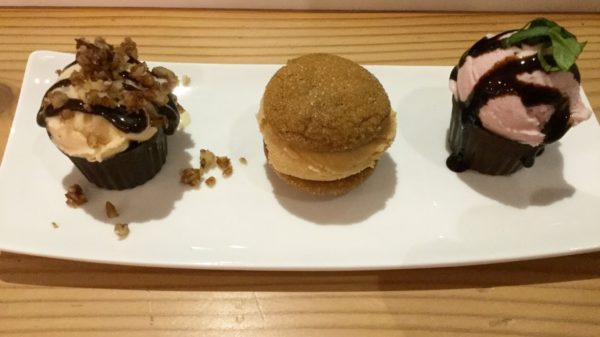 Now I know and now you know. Drop in on these establishments and see for yourself. Port Moody's "City of the Arts" applies to the culinary arts as well.
For upcoming events check out vancouverfoodevents.com
(All photos – Sam Hauck)