Living in the burbs, one often doesn't often think about heading into Vancouver for brunch, but every neighbourhood has its own unique collection of funky and trendy little eateries. This is one reason why Vancouver Foodster's Brunch Crawls are such great events. They get you out into new areas so you can discover some great little spots you'd never know otherwise.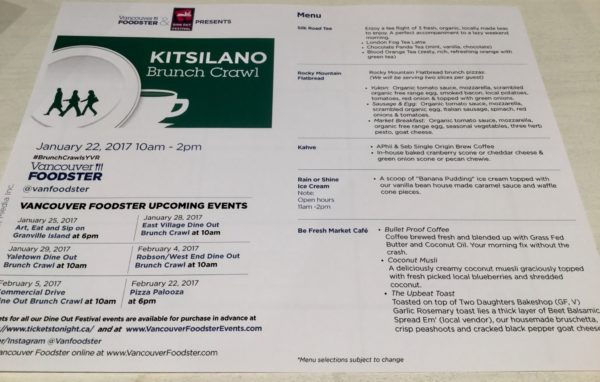 The most recent event, the Kitsilano Brunch Crawl was tied into Dine Out Vancouver. Registration took place at Silk Road Tea on 4th Avenue near Arbutus.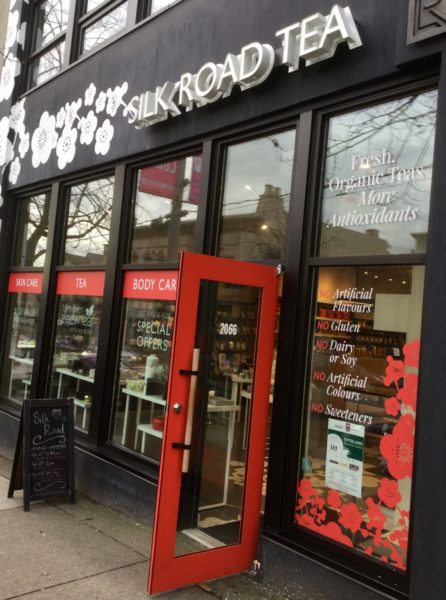 Here we enjoyed a flight of three fresh, organic, locally made teas. First was a London Fog Latte, and then a Chocolate Mint Panda made from mint, vanilla and chocolate. This was served black and I was very pleased to discover that the chocolate flavour was pleasantly subdued and not too sweet. I found it surprisingly delightful.   Adrienne showed us some uncut Hawaiian tea leaves and explained how they are snipped off the tea plants for the best quality.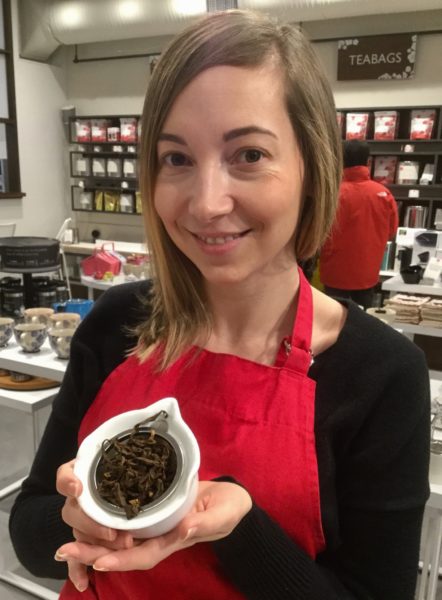 Unfortunately, I made the mistake of leaving before sampling the Blood Orange tea, which I suspect would have been my favourite. I will definitely have to head back to try this one. Adrienne also showed me their private upstairs room where they offer classes and special events.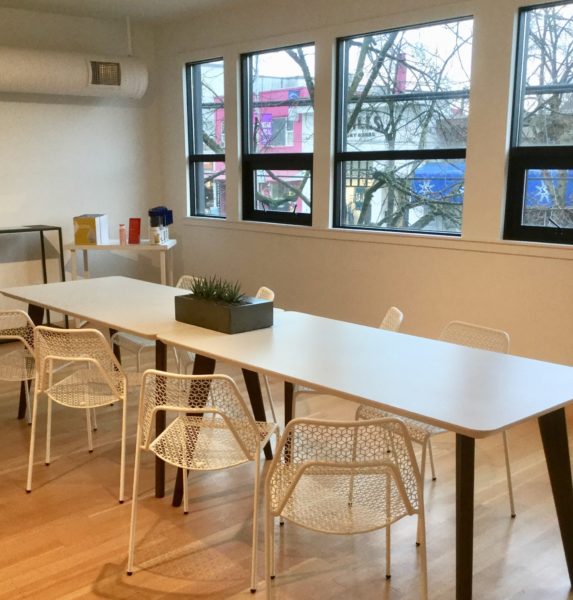 Silk Road offers much more than just tea though. They also carry a wide range of teacups, mugs and other accessories, aromatherapy items, skincare products and cookbooks.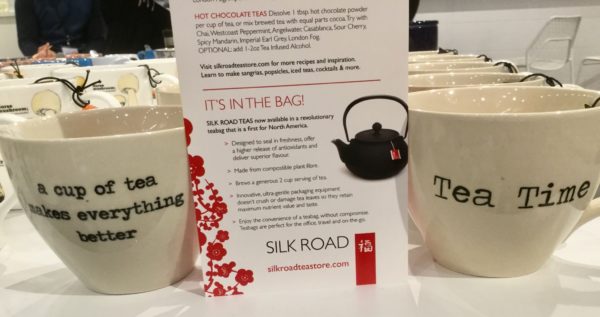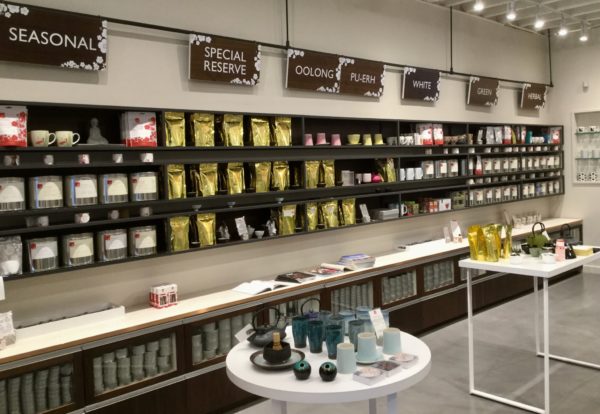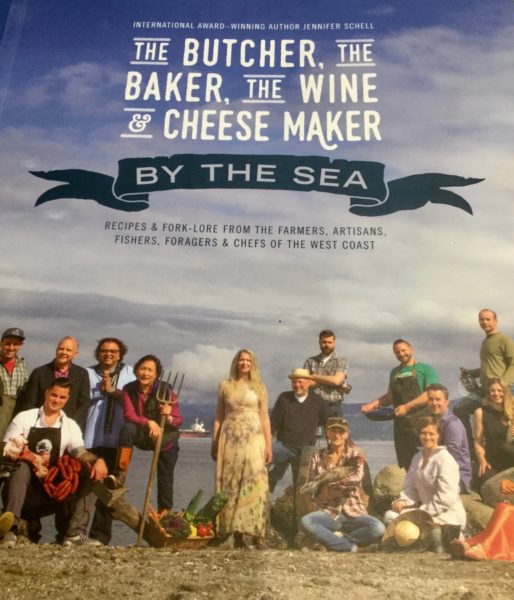 We decided to head to the venue that was farthest way and work our way back to where we had parked. Our second stop was at Rocky Mountain Flatbread at 1867 W 1st.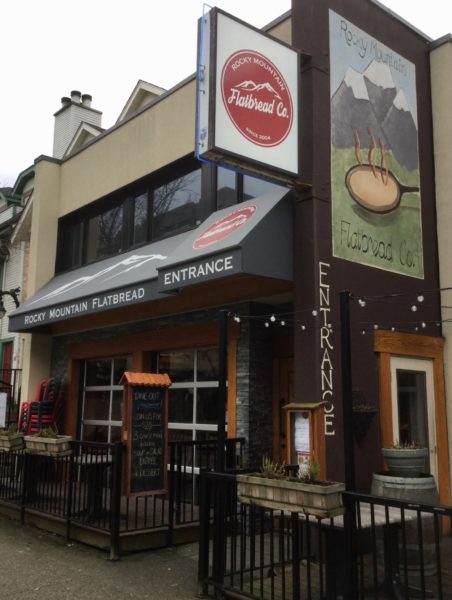 This popular local eatery has been open since 2004. It has a comfortable warm and welcoming ambiance and interesting menu items.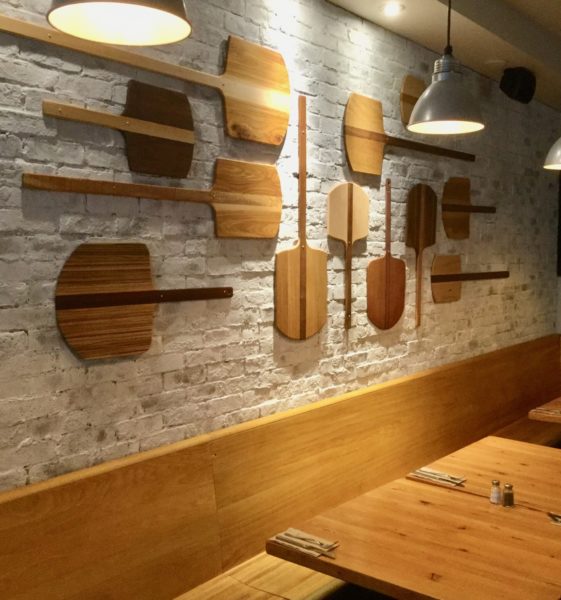 Sam greeted us as we walked in. We were offered a choice of beverages, a Caesar or an Earl Grey Gin cocktail. I opted for the gin cocktail and was very impressed. The ingredients and the proportions created a perfect combination of flavours and I highly recommend you try it. Soon, three pizzas were brought out, a Yukon, which features organic tomato sauce, mozzarella, scrambled organic free-range egg, smoked bacon, local potatoes, tomatoes, red onion and topped with green onions. The Sausage and Egg came with tomato sauce, mozzarella, egg, Italian sausage, spinach, red onion and tomatoes. The third pizza, the Market Breakfast, was made with tomato sauce, mozzarella, egg, seasonal vegetables, three herb pesto and goat cheese.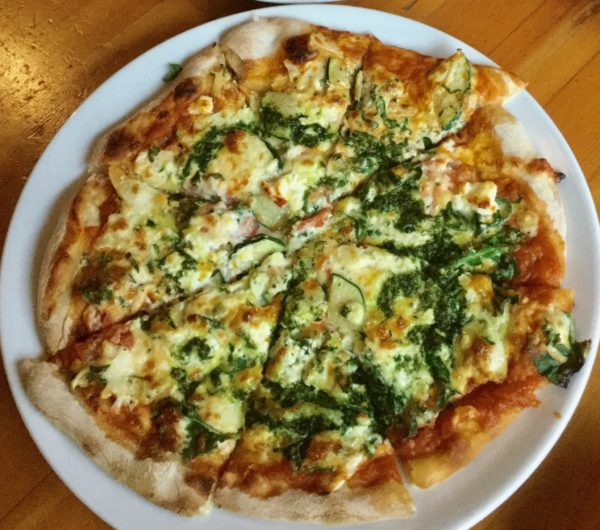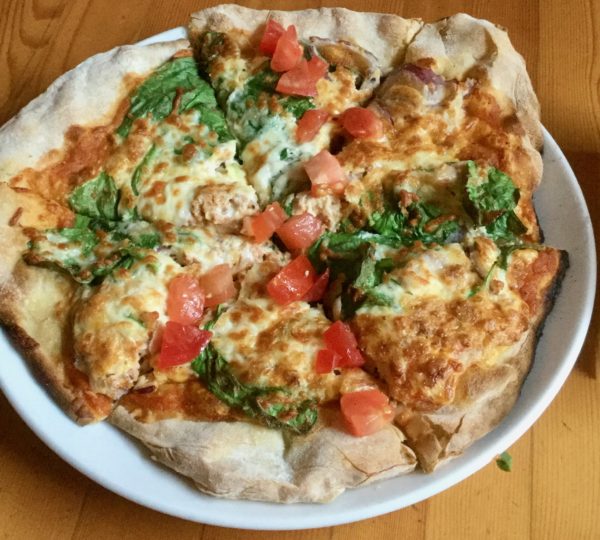 It was just a short walk to the end of the block to Kahve, a bright and airy coffee house where we sampled a strong APhil and Seb single origin brew coffee, a warm, moist cheddar cheese & green onion scone and a pecan chewie. All were very good.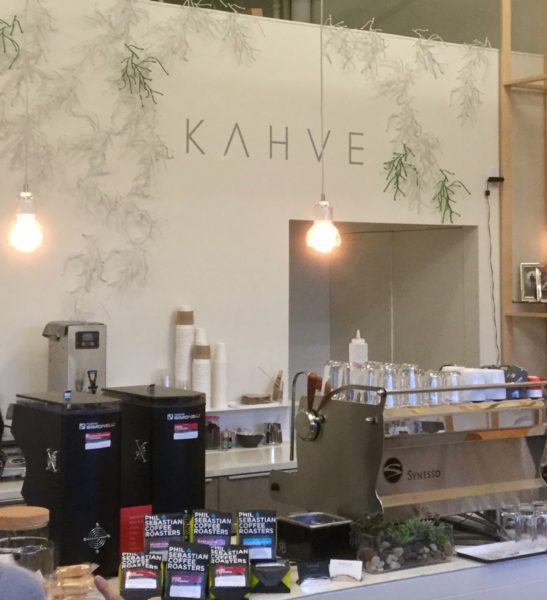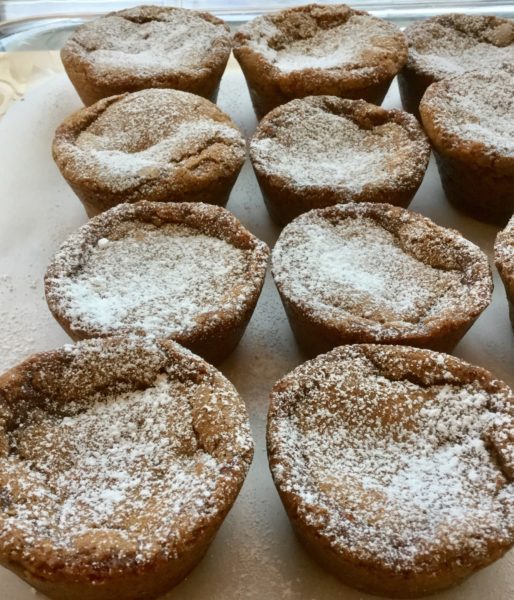 Then we turned west and headed to Be Fresh Market Café, just a block west.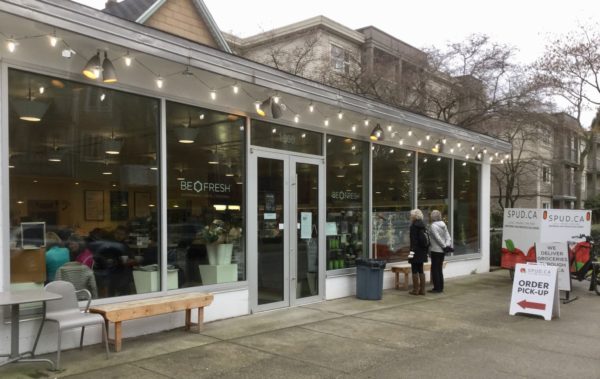 The café is a part of Spud grocery store, which is home to a wide selection of locally sourced organic produce, meats and other products, which is their raison d'etre.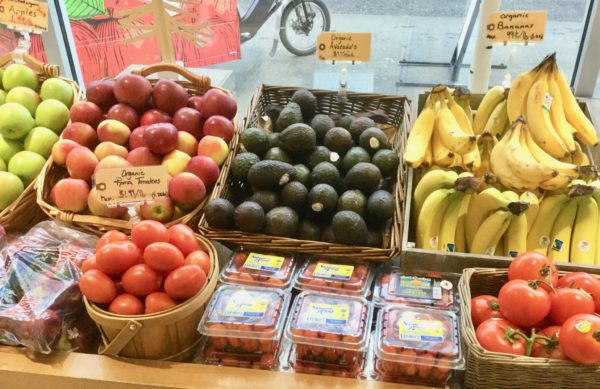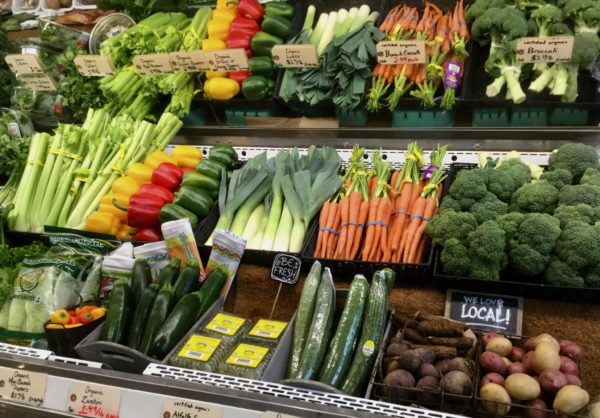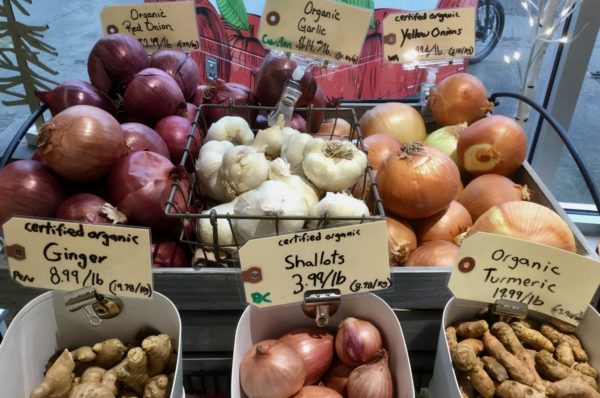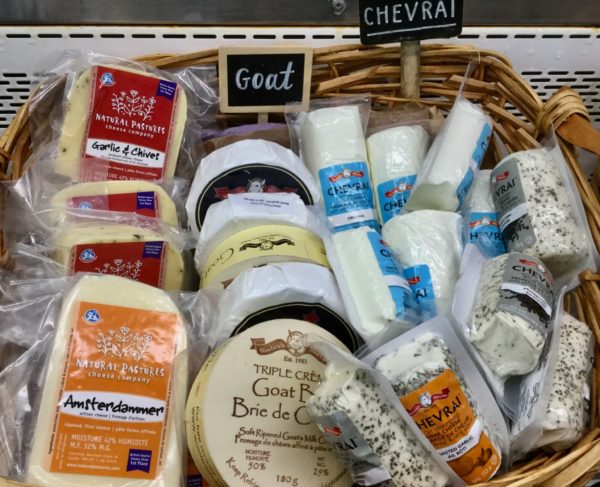 Indeed, the sign on the wall says it all and you have likely seen their delivery vans around the city.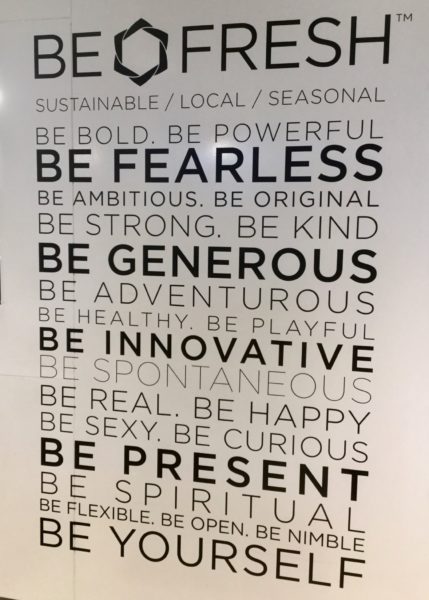 Here, Deb offered us a sample of their Bullet Proof Coffee, which was blended with grass fed butter and coconut oil. This was served with Coconut Muesli topped with fresh picked local blueberries and shredded coconut and a tasty slice of Upbeat Toast.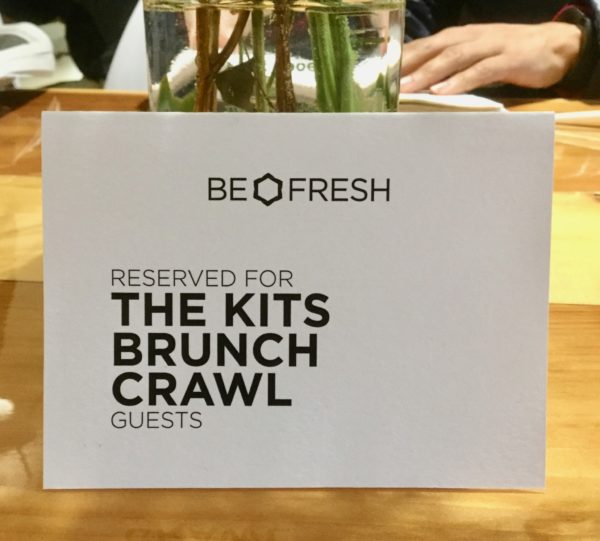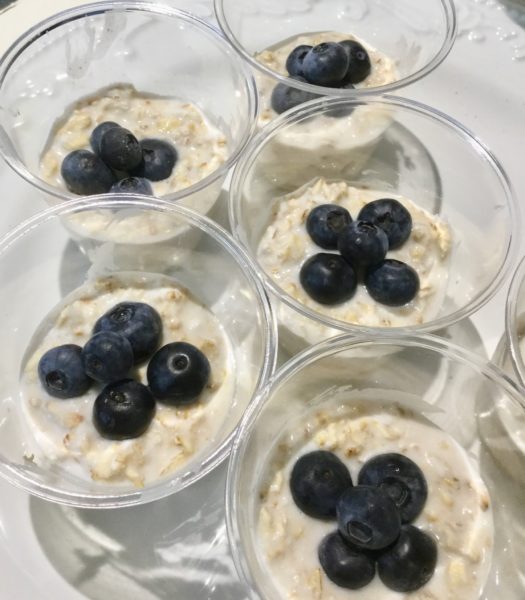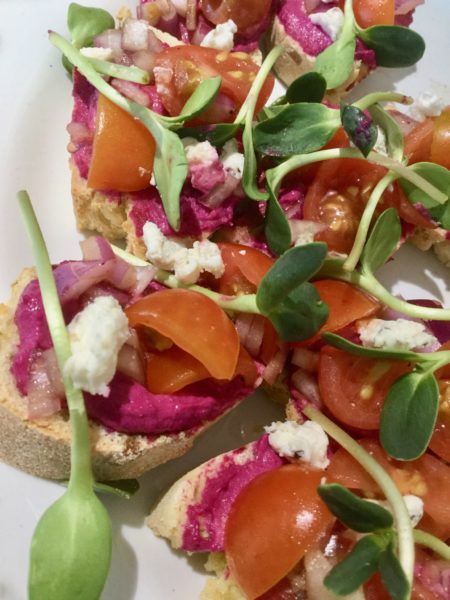 This concoction features Two Daughters Bakeshop (North Vancouver) gluten free, vegan Garlic Rosemary toast covered with Beet Balsamic Spread, in-house bruschetta, crisp pea shoots and cracked black pepper goat cheese.
Nicely satisfied by now, we made our way back up to Fourth Avenue for our final stop of the day. I was glad we weren't feeling too full and still had room for a little treat at Rain or Shine Ice Cream.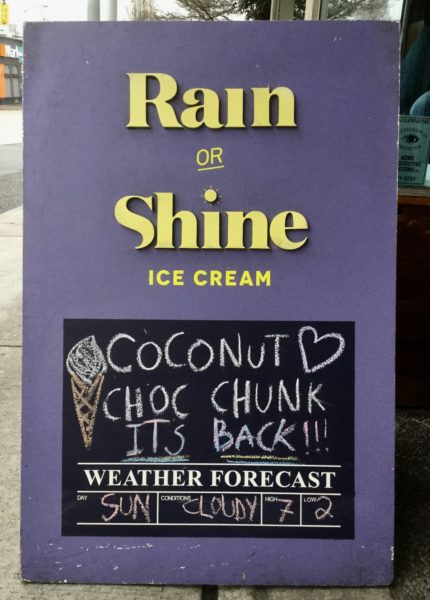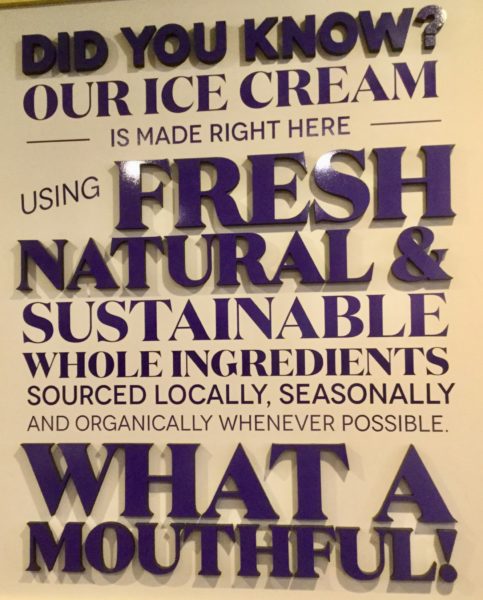 Here we were offered a generous portion of Banana Pudding ice cream topped with vanilla bean caramel sauce and waffle cone pieces. Looking around at the other Brunch Crawl folks in the room, there was no shortage of smiles as they tucked into this lovely delight.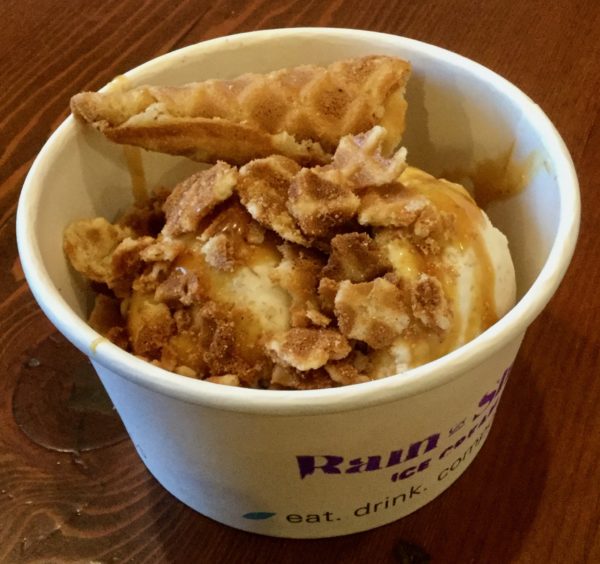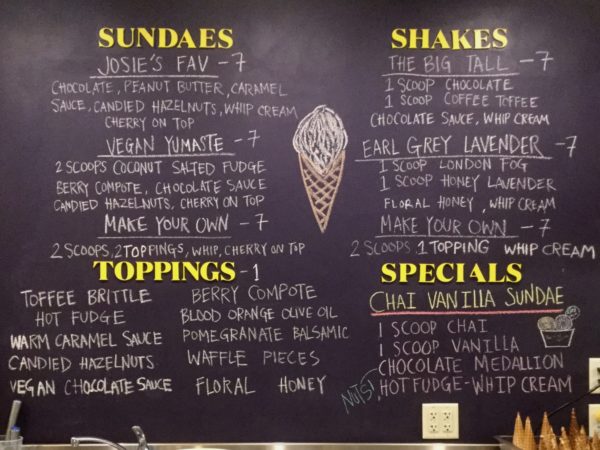 The next time you are in the area, take some time to stop in to these neighbourhood eateries and enjoy what they have to offer. Also, do yourself a favour and discover some other places that give their neighbourhoods some special flavour.
Other Vancouver Foodster events include:
January 25                 Art, Eat and Sip on Granville Island
January 28                 East Village Dine Out Brunch Crawl                    (don't miss this one)
January 29                 Yaletown Dine Out Brunch Crawl
February 4                 Robson/West End Dine Out Brunch Crawl
February 5                 Commercial Drive Dine Out Brunch Crawl
February 22              Pizza Palooza
For details go to www.VancouverFoodsterEvents.com
(All photos – Sam Hauck)