I recently presented a tasting for a group I have been fortunate enough to sit in on many times in the past. This was my 'pay back'. I had many Rieslings sitting in my cellar and I've often thought about getting a group together to try them, but it never quite seemed to materialize, so this seemed like a perfect opportunity.
Riesling wines, depending on where they are grown, typically show aromas and flavours of citrus, floral notes, green apple, minerality, rose petals, stone fruit and tropical fruit. With age, hints of diesel or petrol are often noticed (but in a good way – really!). They can be well made across the whole spectrum from bone dry to dessert sweet. Rieslings are made in many regions around the world, though they tend to be better suited to cooler climates. They are very versatile wines that pair well with a wide range of foods.
The wines I selected were from five regions and covered a span of years, from 1991 to 2014. The task was to see if any regions were particularly identifiable and whether some had aged better than others. In particular, would the 1991 one still be drinkable? Now some of you might not be aware than white wines can age well. While it is fair to say that many styles of white wine are best when drunk in their youth, and that some will deteriorate with time, there are others*, especially Rieslings, that can do very well and indeed become something greater.
Here are the wines we sampled:
Social Wine:
We always begin with a 'social' wine.  This is a wine to serve as the guests arrive and may or may not be the same as the rest of the flight. In this case, it was simply a tasty, refreshing glass of sparkling wine.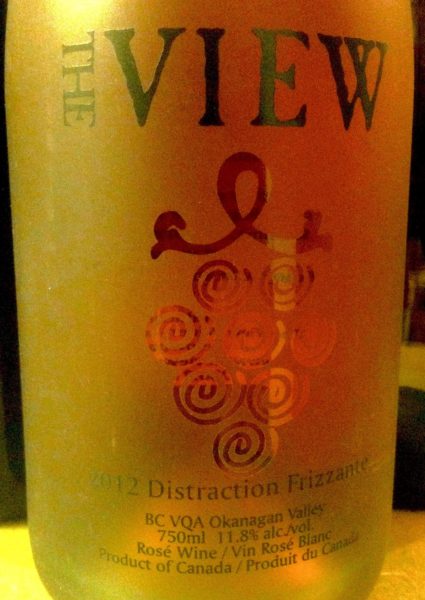 2014 The View          Distraction Frizzante             13.0 % ABV                $20
This is a delightful bit of BC bubble. Made from Pinotage, Gewurztraminer and Ehrenfelser. This was a delightful, delicious wine to start with. Many were surprised at how the wine struck just the right balance of flavour and refreshment.
The Flight: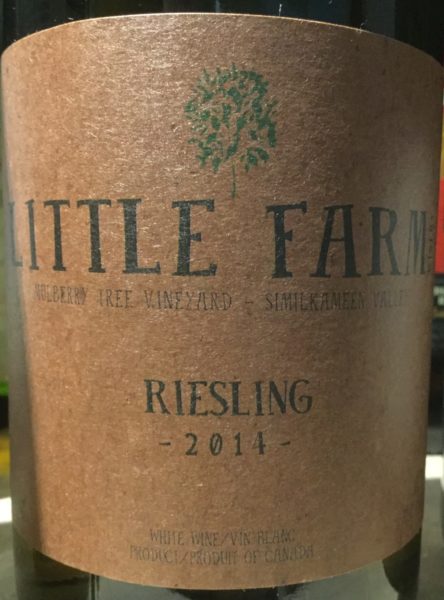 A          2014   Little Farm                 Cawston, BC               13.5% ABV                 $30
This wine is from Rhys Pender (Master of Wine) and his wife Alishan Driediger's small four-acre vineyard in Cawston BC. Only 110 cases were made. The wine shows classic Riesling aromas of diesel, apple, citrus and wet stones. The wine is clean and crisp and well balanced with good body. The flavours echo the nose followed by a lingering finish. This wine will only get better and better. Great aging potential. One of my top picks.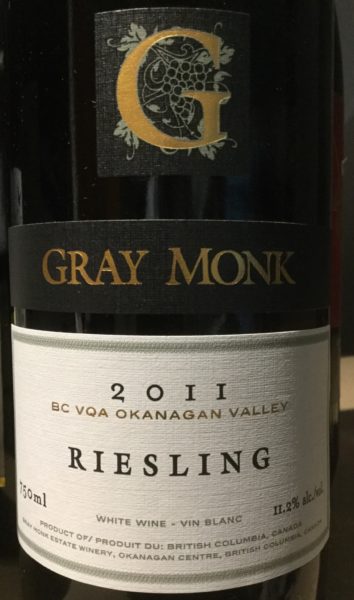 B          2011   Gray Monk         Okanagan Centre, BC           11.2% ABV                 **$18
Gray Monk has a long history of making good Rieslings and always shows well in competitions. Golden yellow in colour with diesel, honey, citrus and apple aromas. Well balanced in a Kabinett style (off dry). The flavours follow the nose followed by a long lingering finish. Very good value. One of my top picks.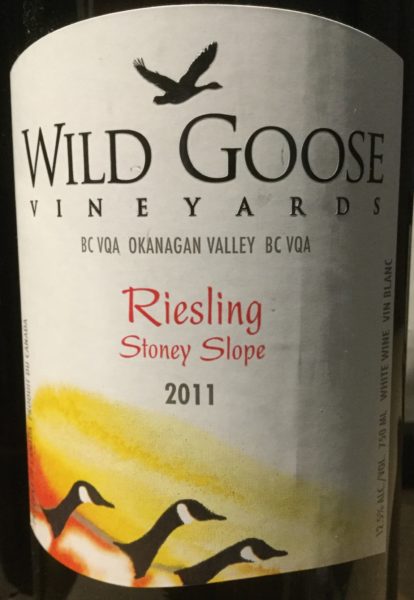 C          2011   Wild Goose                 Okanagan Falls, BC    12.5% ABV                 $20
Bright lemon yellow in colour, this wine hits all the typical Riesling flavours and aromas, which linger on the finish. Old vines help to give this wine the character it has. Another very good BC Riesling. One of my top picks.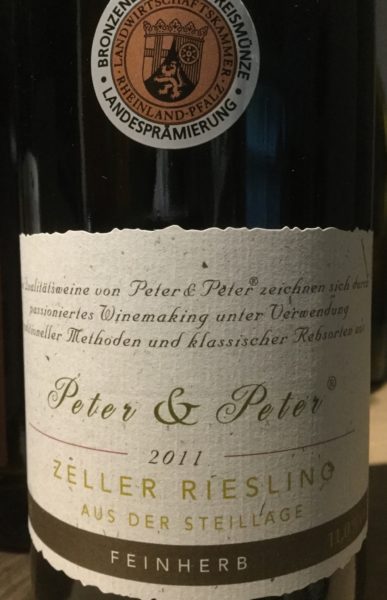 D         2011   Peter & Peter             Mosel, Germany         11.0% ABV                $NA
If memory serves me correctly, I preferred this wine when I first bought it shortly after release. Lemon yellow in colour with a more delicate nose. Slightly sweet edged yet still balanced. A medium-plus finish. The group's opinion on this one varied a little more than some of the others. Many found it very good.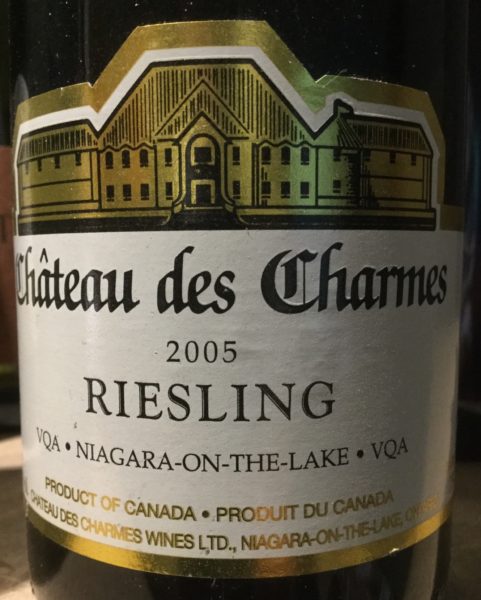 E          2005   Chateau des Charmes N-o-t-L, Ontario       12.5% ABV                $NA
A good Riesling from the other side of the country. A harmonious wine that was likely a little past its peak, but still very much enjoyable.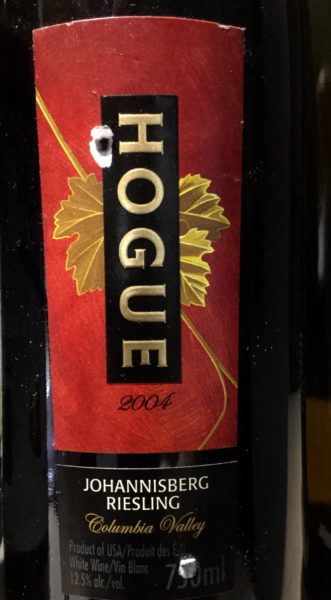 F          2004   Hogue                         Prosser, Washington 12.5% ABV                $NA
This wine aged very well and is likely much better than when it was released. A well-integrated nose, well balanced and harmonious from beginning to end. One of my top picks.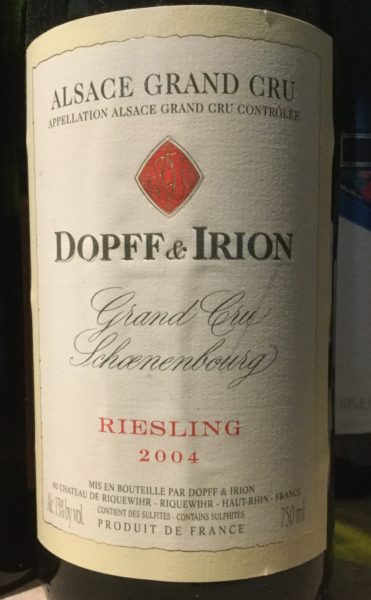 G          2004   Dopff & Irion GC        Alsace, France            13%  ABV                 $NA
This is a Grand Cru wine from one of the regions famous for Rieslings. Again, an elegant and harmonious wine. My favourite by a very slight edge.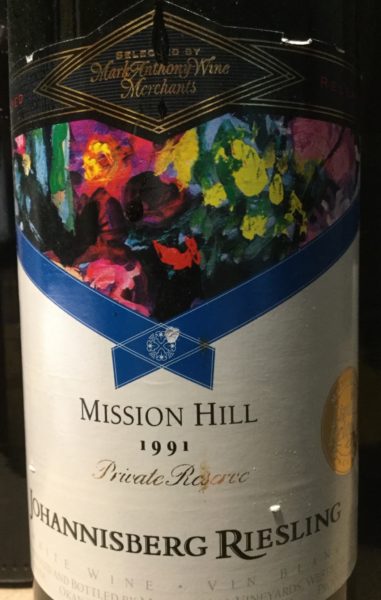 H         1991   Mission Hill                West Kelowna, BC     11.4 %ABV            $NA
This was the surprise of the night in that it was still drinkable. Those who tasted it right away, loved it. Besides all the classic Riesling aromas there was also a surprising hint of spearmint. For those who tasted it last, it had faded and wasn't nearly as good.  None-the-less, amazing for a 25 year old wine.
All wines were good to very good and there was no one clear, best wine. Everyone had a favourite. They all had aged well and there was greater consistency that I had expected. Some were still developing, some were near their best and in the case of the last one, past its peak. So what is the takeaway here? Buy an extra bottle or two of your favourite crisp, fresh, mouth-watering Riesling and put a tag on them with a 'Do not open until" date on them. Store them as best you can – constant, cool temperature, little light or vibration (I know it can be tough) and then try them a few years down the road. If you could buy say four or five bottles, try opening them in five, ten, fifteen and twenty years from now. Remember, patience is a virtue.
* Other white wines that can age well (depending on their structure) include: Albarino, Chenin Blanc (sweet ones from the Loire), Furmint (Tokaji), Grüner Veltliner, Kerner, Muscat, Semillon (especially Australian), Verdicchio, several whites from Bordeaux (especially Sauternes), Burgundy, Cote du Rhone, Rioja and others.
** Price when purchased.
(All photos – Sam Hauck)