"The International Percussion Sensation" STOMP is returning to Vancouver for a three day run at the Queen Elizabeth Theatre from January 13 – 15, 2017. Members of the cast took some time out of their day today to support their favourite cause and to perform a sneak peak of their upcoming show.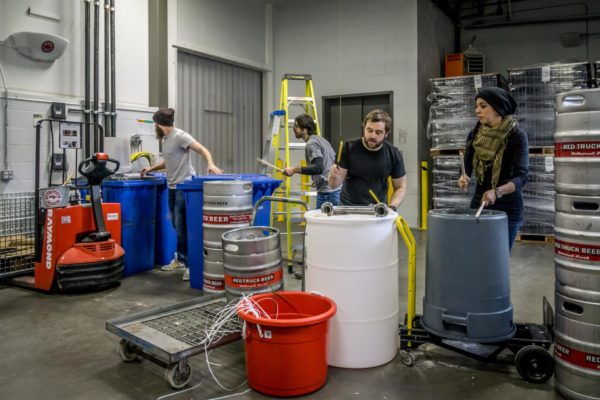 Wherever they go, the STOMP ensemble supports the Food Bank of the local city in which they are performing, working around the world to "STOMP Out Hunger". Here in Vancouver, they partnered with the Red Truck Brewing Company to raise funds for the Vancouver Food Bank; today's event began with a cheque for $1500 being presented to the Food Bank from Red Truck Brewing. As well, patrons of the performances will have an opportunity to donate cash to the Food Bank at tables located in the foyer of the Queen Elizabeth Theatre.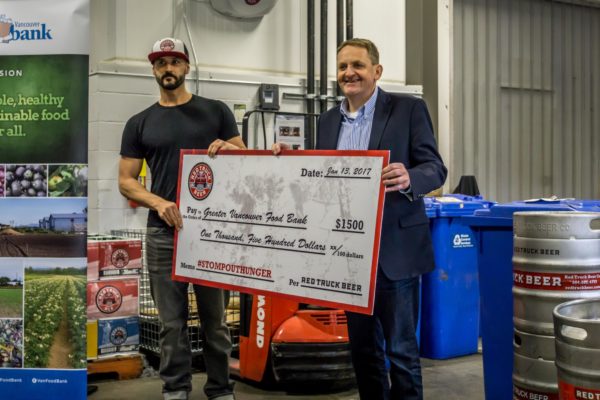 The performers are a high energy group of percussionists who create rhythm out of… anything they have around them. The preview was held in a storage room at the Red Truck Brewery; instruments included garbage bins, beer kegs, beer bottles, a ladder and a myriad of other objects within their reach. During their show, audiences might see synchronized stiff bristle brooms become a sweeping orchestra or Zippo lighters used to create a 'fiery fugue'. STOMPers come from a variety of backgrounds, and share an intense love of dance, music, and rhythm; their excitement is contagious!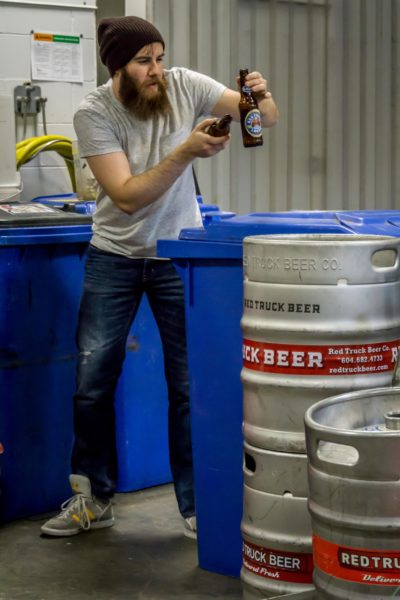 STOMP will be performing four shows in Vancouver: Friday, January 13th at 8:00 pm, Saturday, January 14th at 2:00 and 8:00 pm and Sunday, January 15th at 3:00 pm. Whether you are trying to shake off those January 'blahs', or just looking for some excellent live entertainment, a performance of STOMP is guaranteed to leave you amazed and uplifted.