SWEETER SPRING
Beaucoup Bakery is all-abuzz with new honey pastries
Spring makes an early appearance at Beaucoup Bakery & Café with a new star ingredient, local honey from Hives for Humanity. Starting February 28, 2017, the golden nectar plays a sweet role in three seasonal pastries: Honey Banana Double Baked Croissant, Grapefruit Honey Tarragon Cheesecake, and Miso Honey Roasted Eggplant Flatbread.
"We're so lucky to have local honey so readily available via amazing community organizations like Hives for Humanity," explains Jackie Kai Ellis, owner of Beaucoup Bakery. "Our team used the flavour profile of different types of honey as an inspiration for the new spring pastries. Honey is such a versatile ingredient to work with. From our sweet grapefruit honey tarragon cheesecake to our savoury miso honey roasted eggplant flatbread, we cannot wait for our customers to taste them all."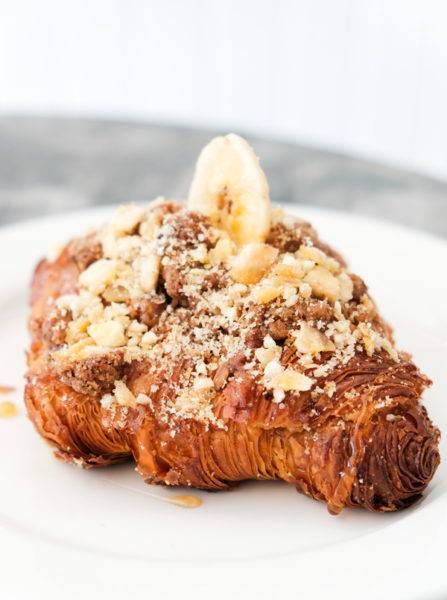 The Honey Banana Double Baked Croissant ($4.95 each) is made of a honey syrup infused croissant, almond frangipane, fresh banana slices, rye crunch, honey caramel, and crushed banana chips. Featuring the "Renfrew" honey from Hives for Humanity, this croissant is full of textures and tasting notes.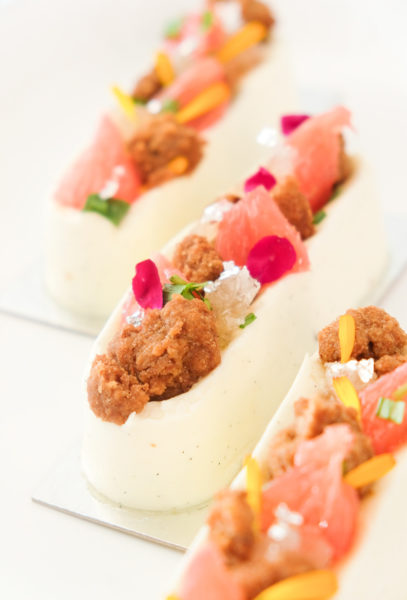 The light and fluffy Grapefruit Honey Tarragon Cheesecake ($6 each) also highlights the "Renfrew" honey from Hives for Humanity. Customers can expect a creamy unbaked vanilla cheesecake with fresh grapefruit, tarragon, honey, and a rye streusel.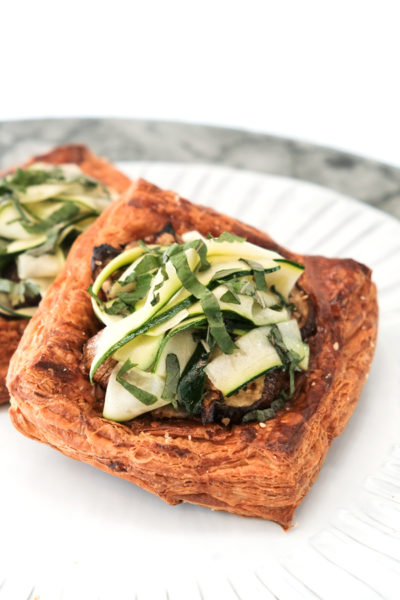 Beaucoup Bakery's seasonal savoury item is a Miso Honey Roasted Eggplant Flatbread ($4.95 each) made with miso honey roasted Asian eggplants and onions, roasted sesame seeds, topped with a fresh zucchini shiso salad and finished with sansho (Japanese pepper).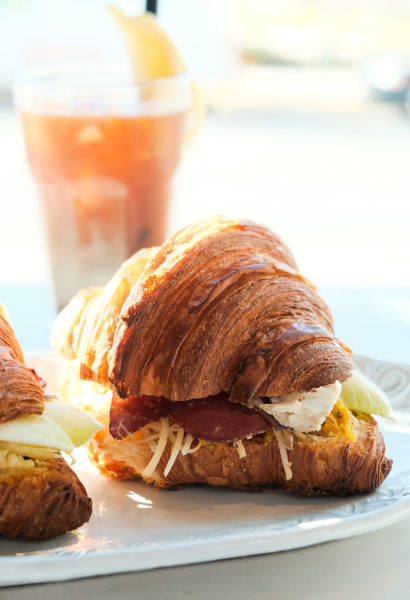 The bakery has also added a new sandwich to its line-up, a Rutabaga Mostarda Prosciutto Croissant Sandwich ($9.50 each) made with rutabaga mostarda, fresh rutabaga, lamb prosciutto, Chateaux de Bourgogne cheese, and endives.
Beaucoup Bakery currently stocks an array of Hives for Humanity's small batch honey on its retail wall, starting at $5.
"It is so wonderful to see local places, such as Beaucoup Bakery, embrace and use local honey," says Cassie Plotnikoff, Hives for Humanity horticulturist. "Building community through bees is important to us and creating connections with local cafes is one way to reach even more people. Each of our honeys tells a story. For example, the Renfrew neighbourhood honey is known to be complex, malty with botanical and rich tasting notes."
All Beaucoup Bakery items are made fresh daily and can also be pre-ordered for pick-up in large quantities. For more information, please visit www.beaucoupbakery.com.
About Beaucoup Bakery
Beaucoup Bakery & Café opened its doors in December 2012, offering French-inspired pastries and childhood favourites with some unique twists by owner Jackie Kai Ellis. The reason for opening Beaucoup Bakery was simple, to leave the world a happier place, even if through something as simple as a cookie. The company's priority is to put care and pride into everything it does, from the ingredients used and the little details that go into the baking, through to the way the company treats valued customers and friends.
Beaucoup Bakery | 2150 Fir Street, Vancouver, BC, V6J 3B5 | 604-732-4222 |
Twitter: @BeaucoupBakery | Instagram: @beaucoupbakery |
Facebook: /beaucoupbakery | www.beaucoupbakery.com
All images: Betty Hung