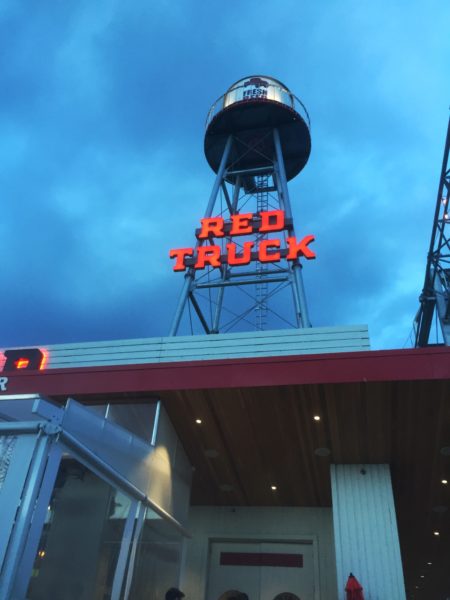 With more than 50 craft breweries in Vancouver and the surrounding area, choosing which one to stop at can be a daunting task. Having had the chance last week to take a peek behind the scenes at Red Truck Beer Company, I was eager to check it out and hear a little about their history and the inspiration behind their brewery.
For Red Truck, the story starts with a vintage 1946 Dodge truck named Old Weird Harold. It was founder, Mark's, first truck. Inspired by many adventures with Old Weird Harold, an idea was born to deliver freshly brewed beer in his beloved truck. From there, Red Truck Beer Company was born.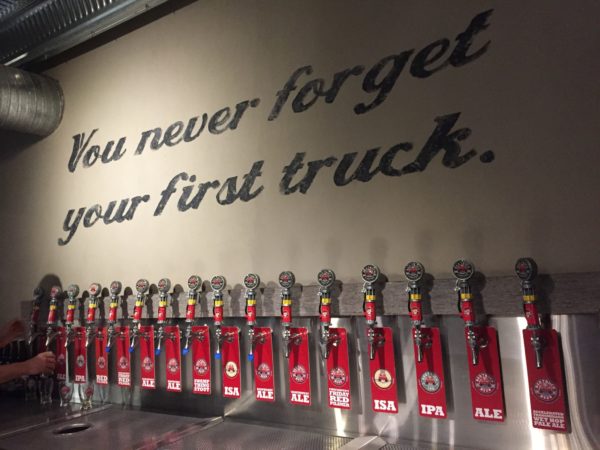 Established in 2005, Red Truck originally opened in North Vancouver, but two years ago, moved into Vancouver, building a brand new brewery and diner. With a vintage red truck out front and a (working) water tower, the brewery lets you know right away, that their history plays an important roll throughout their process.
With strong sentiment to history, it's not surprising that Red Truck chose the historic Brewery creek area as their new location. Going back to the late 1800's, Brewery creek was a hub of business, including several breweries. Although, thriving for a number of years, by the 1900's the number of breweries started to decline and by the 1920's only the Vancouver Brewery was still around, but they too had moved out of the area. After decades of decline, R & B Brewing opened their doors in 1997. With the craft beer scene exploding over the past few years, the area is once again a home to 7 craft breweries, including Red Truck.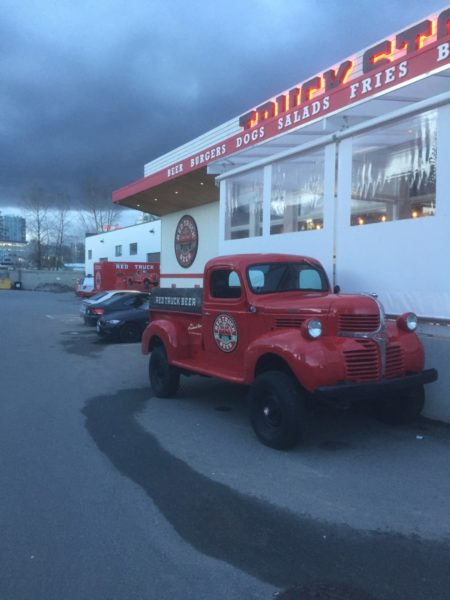 Even the diner, named the Truck Stop, is a throw back to the good ol' days, serving high quality, updated classics. Think burgers, hotdogs and all day eggs, along with pulled pork tacos and an inventive take on fish and chips. And don't' miss the Craft Beer Floats. Pairing vanilla ice cream with their seasonal beer, we were in for a treat with the Bourbon Blackberry Ale.
For the beer, the focus is on good quality, simple ingredients, that are hand crafted to create refreshing, approachable beer. Having the chance to try several of their beers, I was surprised to find that the IPA was my favourite. Not my usual go-to, I found the hops weren't too overpowering as they can sometimes be. It was easy to drink, with a great floral hint.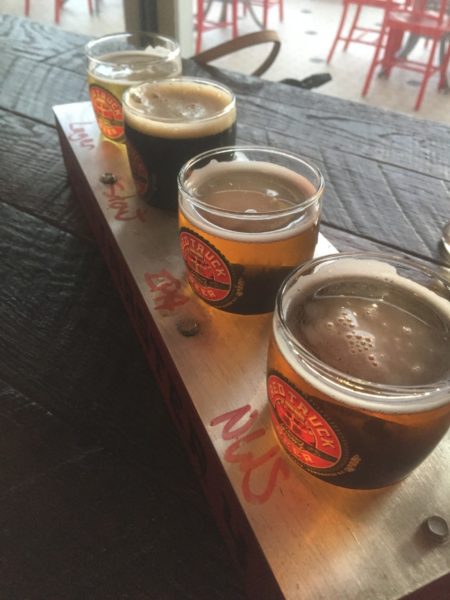 Offering live music every weekend, Red Truck also plays host to the Summer Concert Series. Now in it's third year, this annual event takes place over a few Saturdays in the summer and sets the stage for live music, food trucks, cold beer and plenty of fun. The line up of artists will be announced this Spring.
If you find yourself in Brewery Creek, make sure to stop into Red Truck and learn a little about their craft.