Enjoy live music, delicious beer, and great racing views all weekend long on the Red Truck Patio
Delicious beer, live music, and outdoor fun will be on the menu at the Red Truck Patio during the 2018 Concord Pacific Dragon Boat Festival from June 22nd to 24th. Red Truck Beer is teaming up with the organizers to create BC's largest outdoor beer garden, complete with front row seats for all the racing action on False Creek and prime spots to catch live music all day on the festival's main stage.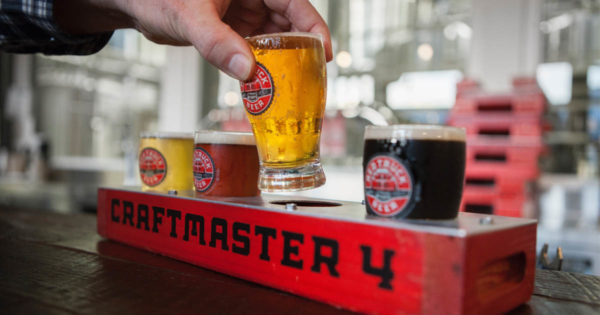 Red Truck's custom-built event trailer will be on hand all weekend, pouring a full selection of its handcrafted beers. And while it's hard to beat beer right where it's brewed, enjoying it fresh-poured on the waterfront just five blocks from the brewery will definitely be a memorable and refreshing experience.
"When the Dragon Boat Festival approached us with the idea of creating a live music stage with BC's biggest patio beer garden, it was such a natural fit that there was no way for us to say no," said Red Truck Beer General Manager Jim Dodds. "Anyone who has attended out Truck Stop Concert Series knows that music and community events are in our DNA, and it's an honour to be able to support this great Vancouver institution right in our East Van backyard."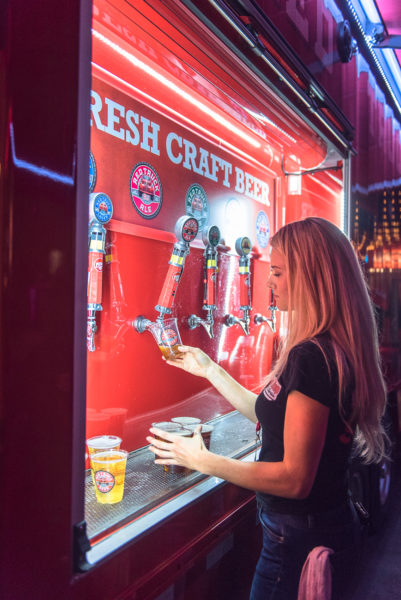 Red Truck Beer, voted "People's Choice" favourite Vancouver brewery in the 2017 and 2018 Georgia Straight Golden Plate Awards, will be pouring a selection of craft beers from its award-winning collection throughout the Vancouver Dragon Boat Festival. The Red Truck Patio is an all-ages venue which will also offer soft drinks and non-beer alcoholic beverages.
The Red Truck Patio will open from 3:00 pm to 8:00 pm on Friday, June 22, and from 11:00 am to 8:00 pm on Saturday and Sunday, June 23 and 24. Featured musical programs include the Emerging Artists Showcase, World Beat Showcase, and Latin-infused Salsa Saturday.
For more information, visit www.redtruckbeer.com and http://vancouverdragonboatfestival.ca.