Country and roots show will be a highlight of summer at Red Truck Beer
A cloudy day couldn't dampen the crowd's enthusiasm during June's sold-out first show in the Red Truck Beer Truck Stop Concert Series. The long-awaited arrival of hot summer sunshine has been timed perfectly for the next show in the Truck Stop Concert Series, to be headlined on Saturday, July 15th by Drake White & The Big Fire.
Along with the Alabama-raised, Nashville-based headliner, the show will gather together some of British Columbia and Alberta's outstanding roots and country performers. They'll play on two stages at Red Truck's downtown Vancouver brewery for a day-long outdoor celebration of music and great beer in historic Brewery Creek.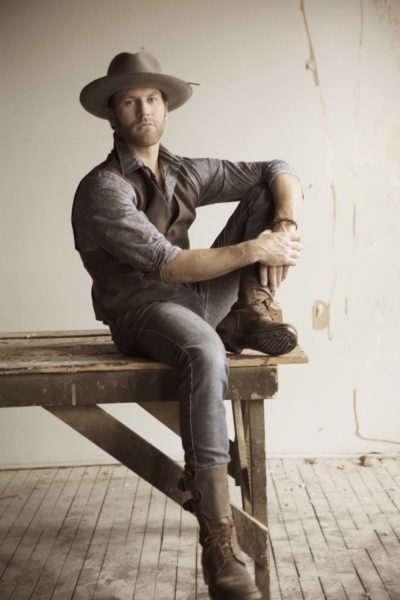 Drake White is a country star who's on the rise, having hit #4 on the Top Country Albums Chart with his last album "Spark." Together with his band, the Big Fire, he makes music which adds influences of blues, rock, and even reggae into the mix.
BC's Chris Buck Band has gone from success to success in their short career and their four BC Country Music Association Awards are testament to the legion of fans they've built as one of the hardest-working and exciting bands on the scene. Edmonton's The Dungarees are one of the premiere Canadian country bands around and their 2015 "Country Artist of the Year" award in Edmonton is a sign of a band on the move.
The lineup also includes Alberta Country Music Awards artist of the year Drew Gregory, local singer Kristin Bunyan, and Canadian Country Music Association Award-nominated Sykamore.
Red Truck Beer is celebrating the show by offering a very special "$100 Six Pack" which includes four show tickets to alongside six tokens for delicious Red Truck Beer. It's the best deal and the best way to get into the show on July 15th. With single tickets available for $35, the $100 Six Pack represents a savings of over $60!
The show kicks off at 4pm with the headliner scheduled to hit the stage at 8:15pm. With food trucks and the Truck Stop Diner supplying the delicious eats and free-flowing craft beer, the Truck Stop Concert Series is a highlight of Vancouver's summer!
For tickets and information, visit www.truckstopconcertseries.com.