The Most Stylish Event of the Year | Tickets Now On-Sale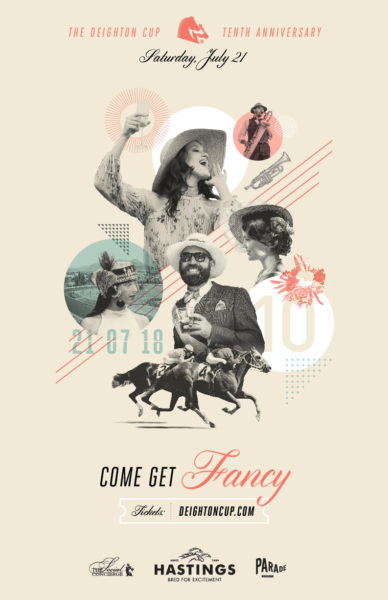 Take off the sneakers, put down the beanie toque and stash away your leisure pants. For one hot summer day, Vancouver turns into a style haven. The 10th Annual Deighton Cup returns, and tickets are now ON SALE.

Early Bird Festival Tickets cost just $55 and will be available to the first two thousand purchasers. Historically, these sell out very quickly, and as soon as these are gone, prices will increase to their next tier level! To purchase your ticket to the most stylish and playful event of the summer, click below.
Your Feedback in Action. A Change in Cuisine
Since its inception over 9 years ago, the Deighton Cup has always provided festival goers with a complimentary lunch selection. But after years of hearing that you wanted options from our post-event survey, we have provided.

In celebratory style, this year's Deighton Cup will give all attendees a choice of food during the event from a few of Vancouver's most iconic restaurants. To guarantee yourself quick service and priority supply, every festival attendee will be able to select from one of three classic Earls Restaurant meals at time of ticket purchase. And if you're one of the lucky ones purchasing a VIP Trackside Booth or group Grandstand Box or Suite, Hawksworth Restaurant has you covered.

And while we highly recommend festival attendees pre-purchase their meal, we will be providing options onsite at the event from well-known cuisine classics like Chambar Restaurant, Dixie's BBQ, the Pawn Shop on Granville, and a to be announced sushi item that will really wow your Instagram followers. Stay tuned for more information on our Deighton Cup food program soon.
Other Exciting News
There is no doubt the Deighton Cup has grown to include so many fun and interactive layers. Here are a few exciting features you can expect more information on, after you purchase your Early Bird Festival Pass!
Gather your Finest for Saturday, July 21st, 2018